Let's face it, as a college student, life consists of studying, sleeping, partying, and (sometimes) working out. Professors always assume their class is the most important and pile work on like it's nothing. Where you study can make a huge difference in the quality of work you are able to do! When studying in your bed just isn't cutting it, these 5 places around campus will give you the pick me up you need to get that work done!
1. Mckillop Library                               
Three floors of varying material and noise levels, along with a room of vending machines, the library is sure to have what you need to succeed. The first floor is not a strict quiet environment, so studying with friends or in study groups is perfect on this floor. The second floor is a quiet study floor, with a craft section for any projects you could have. The third floor, is a silent study floor, so you can that big exam coming up by burying your head in the books without voices distracting you. Study rooms are available through the library website!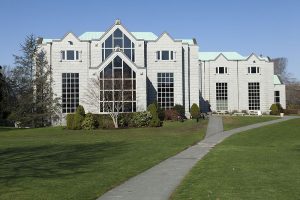 2. Miley- Starbucks Lounge                             
Miley lounge is the perfect space if you're looking for a homework/study area with soft chairs, music, and coffee. Snacks are available at Miley Mart, as well as a limited Starbucks Menu. Open late, with a printer, this spot is perfect, especially for those living in Miley/Walgreen.

3. Common/Living Rooms                     
For dorms that don't have an area like Miley Mart/Starbucks Lounge, common/living rooms are a great place to get work done. The accessibility of common rooms is incredible, and they are available 24/7! Common rooms are a great option for homework/studying. Couches and chairs are a big plus.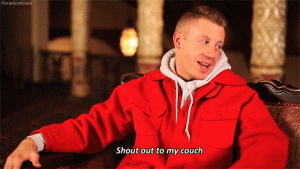 4. O'Hare Academic Center        
Aside from having classes here, O'Hare is a great place to study!  Jazzman's cafe has plenty of options including coffee, espresso, teas, bottled drinks, as well as pastries, grab and go food, and even flatbreads in the afternoon. Open until 6pm on school days, Jazzman's has everything you need to fuel your studying.  On a nice day, you can sit outside in the back of O'Hare, and have a view of the cliff walk and ocean. A great place to breathe in fresh air and lots of information!
5. Wakehurst Student Center
With couches, chairs, and charging stations, Wakehurst is a student's dream! Wakehurst also holds Global Café, which is open for lunch, and late night meals on the meal plan. Because the dining hall closes so early (7:30 on weekdays), Wakehurst is fantastic for that late night hunger that is inevitable. Open late, this is the perfect spot for studying late-night with some food!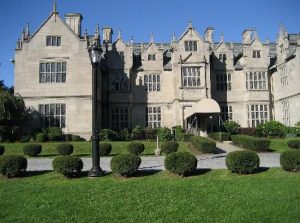 Studying is no one's favorite thing to do, but it's a huge part of college. Although no one loves to do it, once you find a place that you're productive at, studying doesn't have to be as dreadful. These five places around Salve's campus gives you a range of studying environments that provide what you need to succeed. These places will get you studying so efficiently, your GPA will thank you!