Knowing ahead of time if you will get along with your professors can be really helpful when going to college. The classes are hard enough and if your professor is tough and unapproachable it will make it harder for you to enjoy the class.
[Read on: How To Build Effective Student-Professor Relationships For Better Grades and Careers Guidance]
Here is a list of Top 10 Professors at Emerson College that will help you decide which classes you should be taking.
1. Tom Kingdon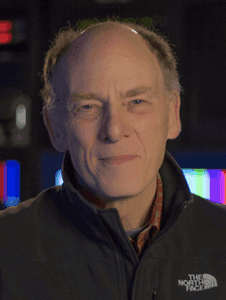 Rating: 4.7 out of 5
Department: Visual and Media Arts
Courses Taught:
VM331 – Learn More
WR317 – Learn More
Student Reviews
"Tom is a gem at Emerson College. I learned to be a better director from him, absolutely. His feedback and attention to detail are much appreciated. The top of the top."
"I did not even consider directing until I took his class!! Now I am working full time in Hollywood thank to this amazing professor who saw the hidden talent in me and yanked it out!!"
"Extremely knowledgeable, has tons of experience in the field, and is quite possibly the most helpful and friendly man in the VMA department. He demands professionalism and quality, but in the end, you'll only thank him for it."
2. Colleen Poplin

Rating: 4.7 out of 5
Department: Visual and Media Arts
Courses Taught:
VM101 – Learn More
VM420 – Learn More
Student Reviews:
"This was an 8 A.M. class for History of Media Arts. That sounds like it should be terrible, but this was an extremely enjoyable class. To pass, all you have to do is pay attention and write two semi-lengthy papers. The papers were definitely the most challenging part, but this was a solid class."
"Colleen is a great professor. She gets pretty excited about what she is talking about, which tends to make the hour and forty-five minutes go by pretty quick. Her tests are mostly a non-multiple choice, but they are fairly easy as long as you look at her PowerPoints. Would definitely recommend her."
"Colleen is the best! Her class is extremely easy, but if you pay attention you'll learn so much from her, and she really has an interesting perspective on almost everything she talks about. We had an 8 A.M. class, and yet she still managed to make it my favorite of the week."
3. Angela Anderson-Connolly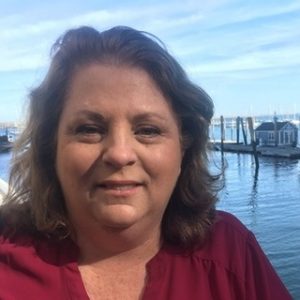 Rating: 4.0 out of 5.0
Department: Journalism
Courses Taught:
JR202 – Learn More
JR216 – Learn More
JR318 – Learn More
Student Reviews:
"One of the best professors I've had at Emerson! Angela was such a caring professor who really wants to see you succeed. Her feedback was really helpful. I learned a lot about beat reporting, and this class really transformed my view of journalism."
"I had Angela my first semester for foundations. She is experienced, gives good feedback, and everything she does, she does to make you better. Would take her class again!"
4. Adele Lee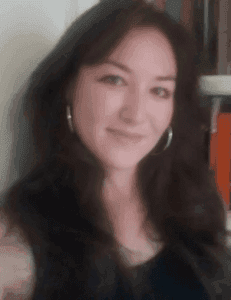 Rating: 5.0 out of 5.0
Department: WLP
Courses Taught:
LI120 – Learn More
LI201 – Learn More
LI304 – Learn More
LI371 – Learn More
Student Reviews:
"Adele is honestly an angel. She's so kind and actually treats her students like human beings, you can learn a lot from her classes if you care to put the effort in."
"She's a beautiful person inside and out. If you get blessed with her, please do yourself a favor and value every second you have her as a professor."
5. Scott Pinkney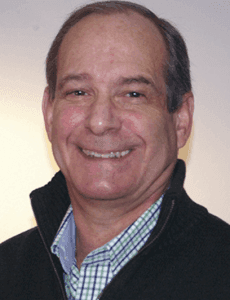 Rating: 4.7 out of 5.0
Department: Performing Arts
Courses Taught:
PA472 – Learn More
TH242 – Learn More
TH433 – Learn More
TH470 – Learn More
TH478 – Learn More
Student Reviews:
"Scott is the single greatest professor you will encounter at Emerson. His experience in lighting is amazing, and skill in teaching matches. If you're a VMA or a DT this is THE class to take."
6. William Orem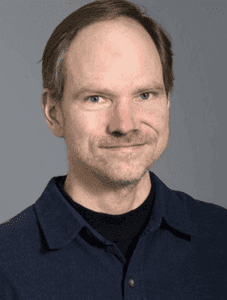 Rating: 5.0 out of 5.0
Department: Writing
Courses Taught:
WR311 – Learn More
WR313 – Learn More
Student Reviews:
"Truly one of the best professors I've ever had. Cares deeply about not only the material but with the student's grasp of it, and is really knowledgeable on the subject."
"He really cares about teaching. He will make you work for the grade, but you will gain a lot of literary insight from his class. Don't take him if you're looking to slack, take him if your willing to learn."
"I've taken two classes with him and hope to take more. He demands a lot of his students but makes you want to live up to his expectations. He offers great advice for both fiction and drama writing. He helps you identify very specific problem areas in your work and gives you ideas on how to work on them."
7. Brenna McCormick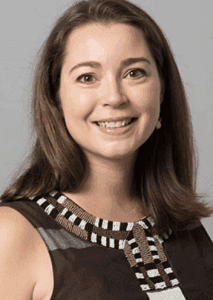 Rating: 5.0 out of 5.0
Department: Marketing Department
Courses Taught:
BC110 – Learn More
BC111 – Learn More
Student Reviews:
"Great professor to have, really provides you with connections that can help you in the professional world. Loved having her and can't wait to have her again!"
8. Stanley Miller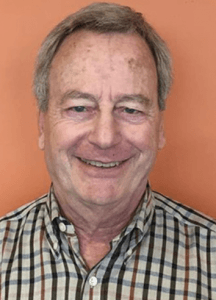 Rating: 4.8 out of 5.0
Department: Business
Courses Taught:
MB310 – Learn More
MB400 – Learn More
Student Reviews:
"The best professor I've ever had! Clear, practice-oriented, and always available for after-class extra explanations. Very enjoyable classes. Not to mention his bagels and coffee for us"
"By far one of the best professors at Emerson. Extremely helpful – he will go out of his way to make sure you understand the material. He's a really chill guy too(yes, he brings candy to class) and he treats you like your his colleague. He understands the material can be hard at times, so he has no problem going over things again if he has to."
9. Nancy Vincent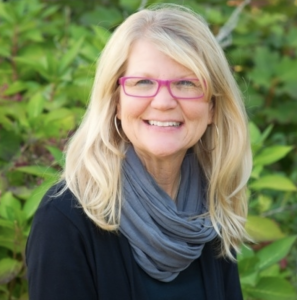 Rating: 4.7 out of 5.0
Department: Comm Sci and Disorders
Courses Taught:
CD162 – Learn More
CD208 – Learn More
Student Reviews:
"In two years at Emerson, and a class not in my major, Nancy was the best teacher I've had at Emerson yet. She taught me more sign language in a semester than I learned of Spanish over the course of 4 years. She is absolutely amazing at picking up on when you're having an issue and helping you out. Just be sure to keep up with the workbook!"
"Nancy is one of the most enthusiastic women I've ever met, and it shows. It's kind of infectious and you never feel stupid learning the signs. Just make sure you *read the book* and participate a lot and you'll do fine. Word of advice – plan your field trip/deaf event paper way in advance."
10. Eileen McBride
Rating: 4.1 out of 5.0
Department: Dance
Courses Taught:
PS201 – Learn More
PS380 – Learn More
Student Reviews:
"I loved Eileen so much, she is an absolute treasure and I would definitely take every class possible with her. She knows what she's talking about and respects the students. She's a fair grader and notices if you put in work. You can probably live without the textbook since she just goes over it again in class."
"I just can't get over how sweet Eileen is. She's a great professor and lets people be as involved as they please. You don't need to read the book if you pay attention to her lectures, which really aren't bad at all. The tests are a little hard, but she thanks you and tells you "great job!" when you hand them in. SHE'S JUST SO SWEET."
College professors will make or break your grades so make sure you research who you have so you know whether or not they will be fair graders. Emerson is full of amazing professors and this list is not even half of them!
Notable Projects at Emerson College
1. Training Transformational Teachers Program

connect with new age learners
Melissa Daley is a Communication Studies faculty member at Emerson College who participated in the Training Transformational Teachers program to come up with different strategies to connect with new age learners.
2. New Right, New Racism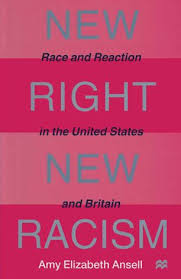 Ansell's Book: New Right, New Racism 
Amy Ansell is a professor and Dean of Liberal Arts at Emerson College. She wrote a book called New Right, New Racism: Race and Reaction in the United States and Britain that won the Choice Magazine for an outstanding academic book. She also won the Myers Center award.
3. Second Sight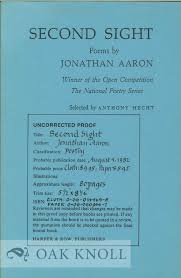 Aaron's poem: Second Sight 
Jonathan Aaron is a professor at Emerson College in the department of writing, literature, and publishing. He has written poetry including Second Sight, Corridor, and Journey to the Lost City that he has received grants from the National Endowment for the Arts and the Massachusetts Artists Foundation.
4. Philosophy of Mind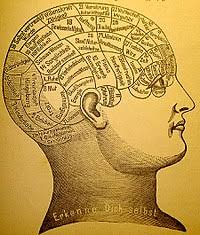 Philosophy of Mind
Robb Eason is apart of the senior affiliated faculty for the Institute for liberal arts and interdisciplinary studies. His research interests include Epistemology and the Philosophy of Mind.
5. Contemporary Art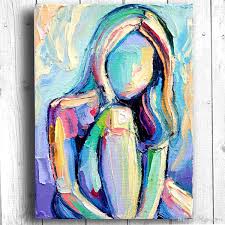 An example of Contemporary Art
Samuel Adams is apart of the department of visual and media arts. He is an art historian and curator specializing in contemporary art.
---
At OneClass, we strive to provide you with great tools to make the most of your college life.
Download your free ebook to learn about how to make use of office hours with professors, how to email them in the right manner and overall, build an effective relationship to boost your career.