Oklahoma State University is a public land-grant research university in Stillwater, Oklahoma. The school has a 75% acceptance rate and around 20,000 students attend who are undergrads. Here are 10 buildings you need to know at Oklahoma State University.
1. Thatcher Hall
If the US army has ever interested you, then you need to check out this building. Thatcher hall is home to the military sciences and aerospace studies. You will also see many historical pieces that you won't find anywhere else in this building.
2. Seretean Center for Performing Arts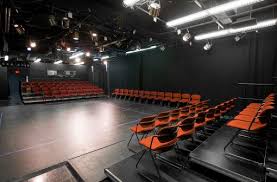 This performing arts building is where you find majors for music and theater. It has an impressive space for students to show off their musical talent as well as perform for those who are recruiting as well as their loved ones. This is a great building to visit for ideas on affordable entertainment.
3. Paul Miller/Journalism and Broadcasting
This building is where students take the majority of their communication and multi-media journalism courses. The building is equipped with technology for a student broadcast center. The center is able to give students hands-on learning experience to evolving tech.
4. Noble Research Center
The Noble Research Center holds the Boones Pickens School of Geology. The research center has labs that students are able to conduct their research projects and be one on one with the test subjects. The outside architecture is unique because it has slanted glass windows to have a perfect view of nature.
5. Murray Hall
Murrey Hall is a historic-looking building that architecturally is similar to government buildings in the sense of brick and pillars. The building holds the courses for the majors of history, political science, geography and so much more. This building's unique outside makes for a perfect place to take photoshoots and show off your school spirit.
6. Bartlett Center for the Visual Arts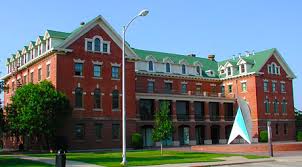 The visual art center is where you will find talented students looking to hone their craft when it comes to art. The building holds classrooms for the majors of art history, graphic design, and art. The building has plenty of state of the art classrooms as well as labs for editing and other computer work.
7. Henry Bellman Research Center
The Henry Bellman Reseach center was named after the former state's governor and senator. The name came from the fact that Bellman was very passionate about the students and their education. The building is used only for research purposes and has plenty of impressive labs that are equipped with state-of-the-art technology.
8. Edmon Low Library
Edmon Low Library is where students go to for their research and homework needs. The library has over 3 million volumes of data across printed and online resources. The library also has a math learning success center that offers students trained staff to help with any mathematical questions.
9. Student Union
The Student Union building is where you will find a majority of the school's meeting space as well as event space. The building contains the offices for campus dining and catering. The building also has the university info desk for any questions you might have regarding the university itself.
10. Honors College
The honors college building holds a select number of students based on merit who are enrolled into the program. They take certain classes that substitute your average general education courses. The building is a tight-knit community that allows students to make friends and helpful study acquaintances as well as even pick up a new hobby such as the Odyssey of the Mind group.
Oklahoma State University is a medium-sized college that offers students a way to easily meet others while having access to a variety of buildings. The students can enjoy homework help at the library. They can also enjoy a theatrical performance or even visit rare historical sites at Thatcher Hall.