You've done it. You've applied to a great school, gotten in, applied for housing, and selected a meal plan. But the freshman fun is only beginning. The next stop before you make it to Week of Welcome is orientation. Here's what NOT to do when you make it to Bama Bound.
1. Be Mean To Your Parents
As you embark on your college experience, your parents will start to realize that you're not a kid anymore. You're on the fast track to becoming an independent adult, which means your parents are quickly losing what precious time they have left to influence you. They will most likely incessantly nag, annoy, and embarrass you to their heart's content. But don't worry. The parents and future students are split up early on in the day. In the meantime, make sure to be patient with them. They're only doing it out of love after all, and it doesn't hurt that they're most likely picking up the tab on the next four years of your education.
2. Bring Your Siblings or Friends Along
This day (or two days, depending on which BamaBound you opt for) is all about you. This is the beginning of the greatest four years of your life. That being said, if you can, go to orientation solo. Parents and future freshmen are given activities throughout the day, but friends or little sisters and brothers would just be bored. Not to mention they make take some of the spotlight off of you on this very special day.
3. Be Standoffish
You'll come across all kinds of different students today. But don't be so quick to settle in to an archetype. You'll most likely get grouped up with your prospective major (there's a group for undecided majors as well!) but don't freak out if you don't click with anyone in your group. Smile, be polite, and see what you can learn about the other members of your major. You never know who you could end up in class with.
4. Be On Your Phone Excessively (Especially During the Walking Tour)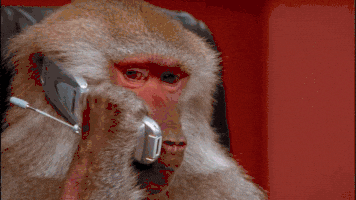 There's going to be a lot of information thrown at you. Whether it's the difference between BamaCash and Dining Dollars or it's the location of Fresh Foods, you're going to want to absorb as much information as possible. When you're taking the short walk to the dining hall for lunch, try to look around and take in the beauty of the campus. Don't be afraid to ask your guide questions; they're happy to answer them and they probably have some good advice on where to go for the best pizza, or which library has great study rooms.
5. Take your Action Card picture at Orientation
During your orientation, you'll be sent to the Ferg to pick up your Action Card. Hold this card near and dear to your heart, as it will be a combination ID and debit card for your college years. Naturally, you'd want to look good on your photo. Send in a photo before you arrive at your orientation, so your card is ready for you when you get on campus. Otherwise you'd have to stand in line for a picture at the Transit Hub, which is a bit of a walk. They even have instructions on how to take a good Action Card picture and details on where to send it in on the MyBama website!
6. Ask For A Size Small
Because you've worn a size small your entire life, and despite reading up on the mysterious and elusive fashion trend that is XXL tees and Norts, you're going to want to ask for a small t-shirt when you receive your Bama Bound Comfort Colors tee. However, make sure to size up. You may not believe it, but larger shirts are worlds more comfortable when you're just looking to throw something on for your Monday 8 AM. Because it's part of the culture (and it's damn comfortable), you're going to succumb to the XXL tees, trust me. So don't be like me, and ask for a small, and then never wear it again after the first week. If you don't believe me, at least go one size up. You'll thank me at the end of first semester.
7. Sign Up For 8 AMs
You're going to think you can handle 8 AMs. You can't. I know that you woke up much earlier for high school, but "high school early" and "college early" are two different things. Some morning classes are mandatory attendance, so tread carefully. Trying to focus and take good notes in an 8 AM is nearly impossible when you're still dreaming about your extra-long twin bed. Even a 9 AM is optimistic. If you have the option, skip out on the 8 AMs, and stick to 10 AM and up.
8. Sign Up For Too Many Classes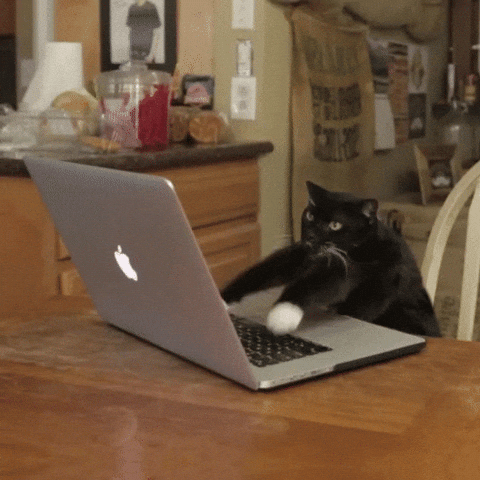 An incoming freshman is allowed to take as many as 17 credit hours, but is required to take at least 12. Though you think you can juggle five classes and a lab a week (not too bad right?), you're wrong. Try and stay between 12 and 15 credit hours when selecting classes. Your first semester is about adjusting and making a home for yourself on campus, and being bogged down with classwork doesn't do much for that. With that being said, stick to your gen eds (natural science, math, literature, etc.) for your first semester, that way you have some wiggle room when it comes to selecting or changing your major.
9. Panic If One Of Your Classes Is Full
Depending on how late in the summer you have your orientation, there will be some classes that are full. Do not panic. Though it seems like it may offset your entire four-year- plan, your freshman schedule will be very fluid and pliable. Sign up for what you can now, and talk to one of the advisers helping you about possibly getting on the wait list for the class. If not, some spots may open up after the first few weeks as students drop classes and change their schedules, so keep some credit hours open if you want to add it later in the semester. And never underestimate the power of e-mail. If you're just dying to get into that Spanish Literature class, send the professor a polite and well-written e-mail about how you'd like to be notified about any openings or put on their wait list. Chances are as soon as a spot opens up, it's yours.
10. Get Overwhelmed
You're going to be stressed. You're going to get nervous and scared about your future. It's perfectly normal. But don't sweat the small stuff. Orientation can be a lot for any incoming student, but after you get on campus for the first week, all of the pieces fall into place. Orientation is just a small taste of what's to come, and the future is always bright for any University of Alabama student. Roll Tide!