Are you an incoming college student worried about taking difficult courses? Are you a college student who's already experienced difficult classes and nervous about next semester? Well, no need to fear! Here is a list of the top 10 easiest courses taught at Woodbury University.
Ever wondered how movies like Lion King, Finding Nemo, or Ratatouille were created? Now you can learn how to create animation films just like your favorite childhood movies! This is an introductory studio course in the fundamental principles of animation. Students will develop both drawing and observational skills through the creation of simple animations using principles such as squash and stretch, overlap, and follow-through. Emphasis on the fundamentals of character design, storyboarding, and layout will be studied through the creation of a short animation project. This creative class is tons of fun and the perfect way to bump up that GPA.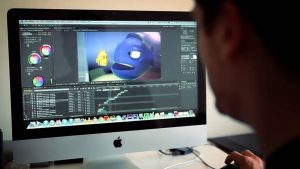 Are you fascinated by ancient civilizations, historic art, and architecture, and learning more about how humans evolved to where it is today? Then this is the class for you! This course provides students with a study of the similarities and varieties of human behavior as reflected in kinship systems, religions, arts and crafts, technologies, and lifestyles throughout the world. Don't be intimidated; this is not a difficult class! Anyone can pass this class with flying colors.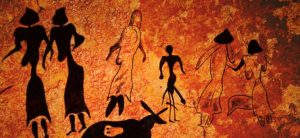 Media has been around for over a century. We have been immersed in media our entire lives! Considering the media plays a major role in our society, it is important to be educated on the subject. This course is designed to provide an understanding of the dynamic interactions that exist between the self, media, society, and culture. Students will learn about the history of media systems directed at mass audiences, and the general impact of the large-scale industrial production of culture. This is a really fun, easy class where you learn about the influence media has on us, and discuss how things are spread through different mediums such as the internet and television. The topics are so simple, it would be hard to fail this class!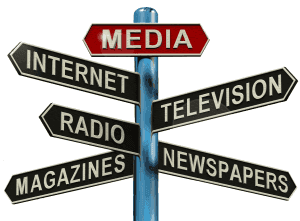 Whether it was a home movie, a Youtube video, or just a project for school, you've probably made at least one video in your lifetime. Creating videos can be tons of fun! If film-making interests you, or you just want to take a fun class to lighten up your schedule, then give this class a try! This course will expose students to the art of film-making through the practical application of making a film. Grouped in teams, students will write, organize, shoot, and edit short films. Emphasis is on developing individual concepts, working collaboratively, and gaining technical skills. Students will be exposed to various techniques of pre-production, production, and post-production.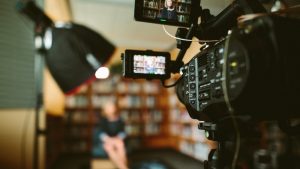 Have a passion for fashion? Make sure you put this class on your list! This course introduces the student to all sectors of the fashion industry. It operates at three different levels: the development and production of raw materials; the design, manufacture, and wholesale distribution of goods; and the retailing of the finished product. Students will learn all phases of the marketing process and how these are repeated at each level of the industry. This is just an introductory course so it will cover the basics. Even if you don't plan on entering the fashion industry, you can still gain useful knowledge from this class and have fun doing it!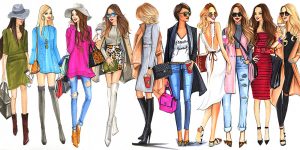 Don't be scared off by the title; you don't have to be an amazing artist to pass this class. It's a beginner class, so they don't expect you to have any extensive previous drawing experience. This is a fundamental course in freehand observational drawing. Various media and methods are introduced to develop perceptual and technical drawing skills. Through in-class projects and outside sketchbook practice, students study line, shape, form, proportion, perspective, and tone with an emphasis on spatial relationships and the effects of light on form. Draw your way to an A in this fun, easy class!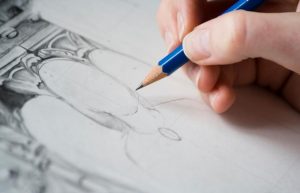 Like video games? What if you could get an A and raise your GPA by creating and playing video games? No, you're not dreaming; this is a real course offered at Woodbury! Students examine introductory design topics and expand into the areas of procedural thinking, game prototyping, the balance between chance and skill, an examination of various design theories, and the ethical considerations of game design. As the basis of student critiques, games will be played and broken down into their formal, dramatic, and dynamic structural elements. Individually and in teams, students will design and develop games that are play-tested and critically reviewed in class. Get credits towards your degree and have fun at the same time!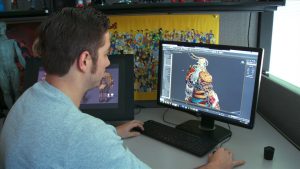 This fun class combines computers and creativity! This course is an introduction to the fundamentals of graphic design, and an exploration of opportunities in the field. Emphasis is on the design development process, including research, concept, and execution of visual communication topics. Students will become familiar with digital tools and terminology, basic typographic conventions, and concept sketching. It's a beginner class, so they don't expect you to already be proficient in the tools necessary for graphic design. You will be taught the basics! You won't have to Photoshop your GPA to look higher, because this easy class will help you boost that GPA.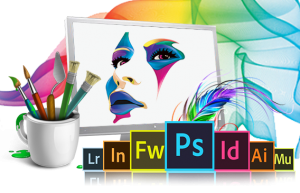 When you think of college math, what do you think of? Do you think of calculus or statistics? Well, you don't have to be a math wiz to pass this class! This course is an introduction to algebra. A review of pre-algebra topics including operations on whole numbers, fractions, real numbers, and percentages is given as a foundation for the study of first-degree equations in one variable and their applications. Also covered is graphing concepts, exponents, and an introduction to polynomial expressions and equations. If you're trying to get A's and raise your GPA, this course will solve your problems.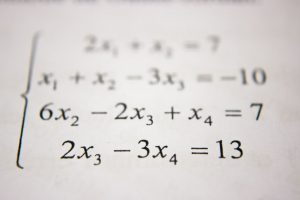 Who wouldn't be interested in learning about how the mind works? This course introduces students to the basic concepts of psychology and the psychological processes of perception, learning, thinking, motivation, personality, development, and social behavior. You'll learn about how the mind functions while you're asleep, how and why mental illnesses and disorders develop, and much more. Don't worry; this is just an introductory class, so it covers only the very basics of psychology.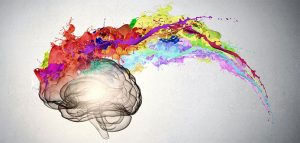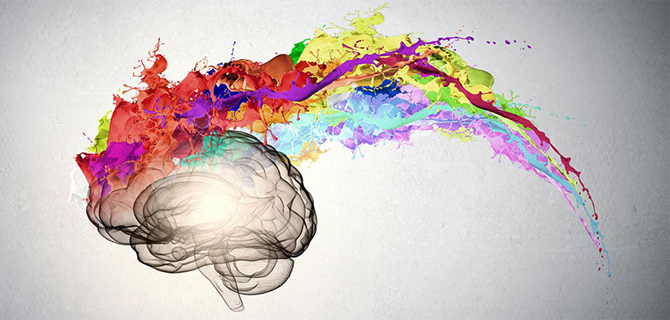 Go ahead, add these to your class schedule and enjoy a more relaxed, laid-back semester! Breathe a little easier as you increase your GPA and work your way to attaining a degree.