One of the largest public universities in Ontario, Western University is a staple of the city's landscape. It is home to twelve exemplary schools in its own right and with these schools comes outstanding faculty.
[Also popular: How To Build Effective Student-Professor Relationships For Better Grades and Careers Guidance]
Here are the 10 best members of this staff:
1. Joseph Turnbull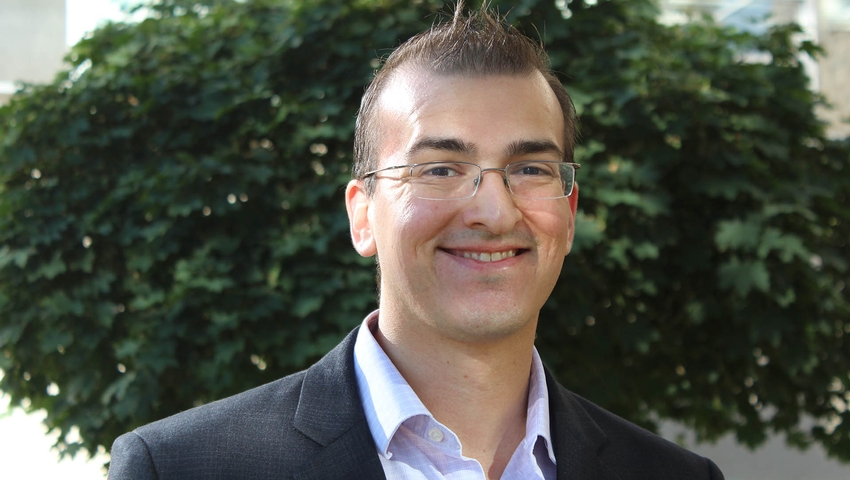 Rating: 5.0
Department: Mathematics
Courses Taught by Professor Turnbull:
CALC1000 – Learn More
MATH1229 – Learn More
Student Reviews of Professor Turnbull:
"Doctor Turnbull is easily one of the greatest professors I've been taught by throughout University. His commitment to helping each student understand the material is amazing. He hosts multiple review sessions along with many tutorials online, so much extra time put in and it's all for his students – one of a kind professor."
"Class is not easy if you lack a math background, but he teaches the concepts so well that some things seem easy. In comparison to other profs, he is the one you want to take! First math class I have ever wanted to actually go to."
"Very helpful and very nice."
2. Mark Holden
Rating: 5.0
Department: Psychology
Courses Taught by Professor Holden
PSYCH1000 – Learn More
Student Reviews of Professor Holden
"Hands down the best professor I've had so far. Genuinely cares about his students and his lectures are never a dull moment- his passion for psychology makes the course a whole lot more intriguing."
"Holden was one of the only professors that actually made me want to come out to class and his lectures are very clear. He is the best prof I've had at Western and he even takes feedback on how to get better."
"Tests were common across all sections of P1000, but Holden's class always did better than the other classes. Wasn't because his section questions were easy, though- you need to go to class to get them right. But, as long as you show up to class, his lectures were super-clear and you learn everything you need to know!"
3. Brian Way
Rating: 5.0
Department: Education
Courses Taught by Professor Way
ENG117 – Learn More
EDU101 – Learn More
Student Reviews of Professor Way
"He is my favorite professor this year. He is funny and interesting, and genuinely a nice person. He is not condescending to students like some professors tend to be. He is also a fair marker (which a lot of English teachers are not). He knows a lot and I learned a lot in his course this year."
"There is not enough words or space to praise this man enough. He was the reason I got up at seven for the class, he was funny and helpful and everything a good prof should be. The man deserves more recognition than he gets, takes any classes of his you can."
"I will have to continue this positive assessment of Brian TW Way. I am always raving about him to people. Brian has helped me incredibly and he is always accessible. This is a class you will not regret. Thanks, Brian!"
4) Derek Silva
Rating: 5.0
Department: Sociology
Courses Taught by Professor Silva
SOC3336 – Learn More
Student Reviews of Professor Silva
"This has been the best class of my life. Derek is so smart and really fun! Take any class with him as I bet they are all awesome."
"Had Derek for stats, great prof gives a lot of assignments, but they're very easy to finish with clear instructions. Keeps things simple, easy to reach out to for help, his exams are just the same as the assignments and worksheets. He really wants to see his students succeed. I would love to take another class with him again."
"I wouldn't have passed stats without Prof Silva. I went to his office all the time would have failed with any other prof. He definitely deserves the credit he is getting on here."
5) Taylor McKee
Rating: 5.0
Department: Kinesiology
Courses Taught by Professor McKee
KINS2263 – Learn More
Student Reviews of Professor McKee
"Love this guy. Super nice and energetic in every single lecture. His assessments are super easy, you don't really need to go to class or take notes, but his personality makes you want to go anyways."
"Great guy. So kind and helpful and was awesome in class. Can be a bit firm with deadlines, but he's honestly so good as a teacher."
"I've never had a prof who cared so much about his students. He was an amazing prof and I would take any class he teaches."
6) Eric Savory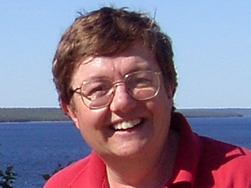 Rating: 5.0
Department: Engineering
Courses Taught by Professor Savory
MME2273 – Learn More
Student Reviews of Professor Savory
"Phenomenal experience with Savory. Does his best to explain the concepts and use examples as much as possible. All lectures are very systematic and organized with plenty of practice. Going to class really helps because of his hand-written notes. Very intelligent and caring."
"Provides enough problems. You won't get lost if you show up to every class. Quizzes are okay, but you will have to think a little bit. Finals are reasonable for someone that studies well. Show up and you'll learn what you are supposed to learn!"
"Dr. Savory was a pleasure to have as a prof and I thoroughly enjoyed his sense of humor and enthusiasm. I wish all of my profs were like him."
7) Benjamin Marcus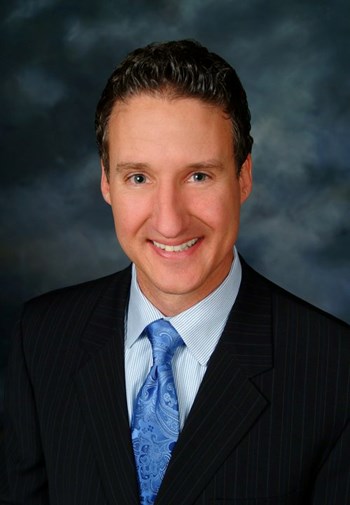 Rating: 5.0
Department: Business
Courses Taught by Professor Marcus
MOS3330 – Learn More
Student Reviews of Professor Marcus
"Ben Marcus is such a good prof. He cares about helping his students understand the material and is super clear on his grading criteria. Definitely, recommend going to his office hours after the midterms – he's usually willing to give you a few more marks after looking over your test and having you explain your answer. Definitely, recommend."
"Ben is the best professor I've ever had, period. Unlike 99.9% of professors at this school, he genuinely cares about you. He is engaging, funny, and compassionate. If you have the chance to take a class with this him, do it. I wish he taught more upper year MOS courses."
"Ben has been a great prof! Super helpful and the material is taken straight from the slide deck that he makes available and there are no surprises on the exam. Know the material in the slides and you'll do well!"
8) Gareth Doherty
Rating: 5.0
Department: Philosophy
Courses Taught by Professor Doherty
PSYCH1100 – Learn More
Student Reviews of Professor Doherty
"Really good, highly recommended."
"Great future ahead of him. Good speaker, easy tone. Makes sense of the sometimes complex subject matter."
"Laid-back, fun, smart! Had him for biomedical ethics. He was great and the exams were straightforward and no-nonsense. He is all about clarity."
9) Jose Herrera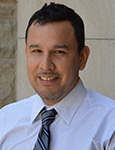 Rating: 5.0
Department: Engineering
Courses Taught by Professor Herrera
CBE2207 – Learn More
Student Reviews of Professor Herrera
"It is a shame this guy does not teach more upper year courses. Best professor I had so far."
"A little scary when your late to his class but a fantastic prof. Learned a lot in this course and enjoyed it."
"Comes off as intimidating but he's super helpful and cares about all his students. He's willing to help if you show interest."
10) Theodore Venema
Rating: 5.0
Department: Health Science
Courses Taught by Professor Venema
CSD417 – Learn More
Student Reviews of Professor Venema
"I love you! You are the best teacher I have ever had! Thank you for all your effort and enthusiasm!"
"Awesome! Keeps you awake with his unique sense of humour!"
"It's like he jumped out of a cartoon. He's great, makes class fun."
Notable Research Projects per Faculty at Western University
1) Water Crisis by Chris Alcantara
Faculty: Political Science
Research is being funded for groups at Western University to meet with Ontario officials and Indigenous people. The point of these meetings is to pursue more effective methods of harnessing hydro-power and sharing water resources. The goal is to move beyond what a government could provide to the efforts.
2) Crime Reporting by Romayne Smith Fullerton
Faculty: Information & Media Studies
Crimes used to be handled in the criminal justice system in a black or white manner. But in modern times, media cycles have turned into such a circus that the criminal justice system is just as intertwined with the media and so are its victims. While researching "tell-all" crime reporting, Professor Fullerton has rebuked the media cycles regarding it.
3) The Adapting Brain by Jody Culham
Faculty: Psychology
Research conducted by Culham has found new insights into the levels of plasticity in the brain. Because of these findings, her team understands new methods of how the brain can react to horrific injuries. It tends to manage this by opening up visual pathways.
4) Worker Mobility by Simona Cociuba and James MacGee
Faculty: Economics
Manufacturing in Canada is decreasing while the service industry is growing exponentially. The study conducted by these two professors shows that the economy is hurt by these developments in just one scenario. This scenario is evident when people are unable to shift from one industry to the next deftly.
5) Mapping the North by Gordon Osinski
Faculty: Earth Sciences
Devon Island resides in the north and it is an area entirely devoid of humans. It is not devoid of all living things, however. When researching the best ways to map the land, Professor Osinski had an encounter with a polar bear that tore apart the tent!
Western University may seem nondescript, but the efforts of their research teams prove that it is anything but that.
---
At OneClass, we strive to provide you with great tools to make the most of your college life.
Download your free ebook to learn about how to make use of office hours with professors, how to email them in the right manner and overall, build an effective relationship to boost your career.