All across the University of North Florida many buildings make up the beautiful campus scenery. Buildings range from old architectures to the newest designs. All buildings are created for students to gain knowledge and community in order to pursue their future careers. From lectures to labs these buildings can fit them all. Here are 10 buildings featured at the University of North Florida
1. John A. Delaney Student Union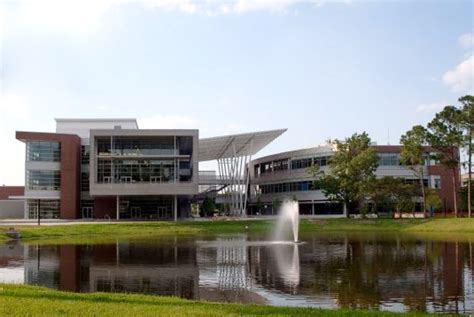 This student union is a great place for students to hang out whether they are studying, getting a bite to eat, or enjoying leisure. People have access to a ballroom, game room, and way more! With this type of architecture, the building is divided with an East and West side.
2. The Fine Arts Center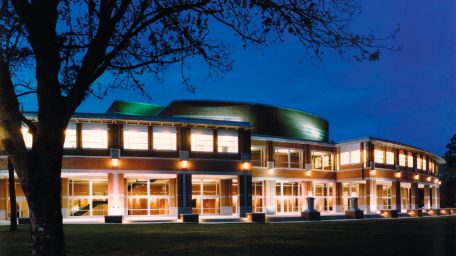 This center is equipped with two unique stages. Many art students practice their studies in this piece of architecture. Many memorable shows and performances are placed during the semesters for all students and faculty to enjoy. It brings the community a little closer.
3. Thomas G. Carpenter Library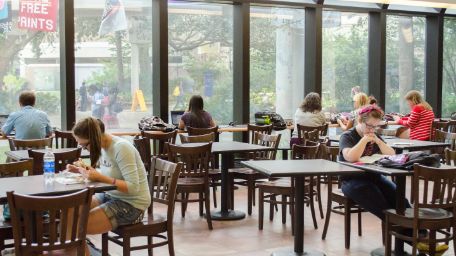 Students are always hanging out at this library. With the convenient location, students can study for their majors, whether for their first exam to finals week. Plenty of space is available in the building for students to spread out and take as much time as they need. Resources and research is also readily available.
4. Coggin College of Business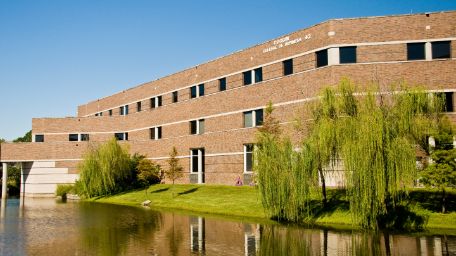 This is the building where business students pursue their studies for a lifelong career. Many lectures and resources are taken places in this building that represents the college of business. Its wide space is convenient for many students to learn at once while attending the university.
5. John E. Mathews Jr Computer Science Building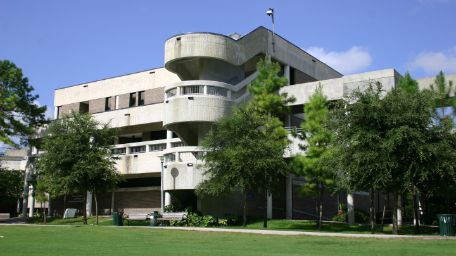 Many computer science majors attending courses in this building. With many technological resources provided, one is always willing to learn more. The big space can attain many students all at once so everyone has a chance to pursue their knowledge.
6. Arena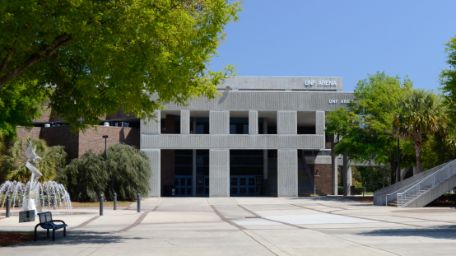 This is where many students come together as a community to cheer on their fellow peers. They can always find a friend in the arena and its spacing makes sure everyone has a place to sit. It's one of the universities most crowded areas when it's game day.
7. Tom and Betty Petway Hall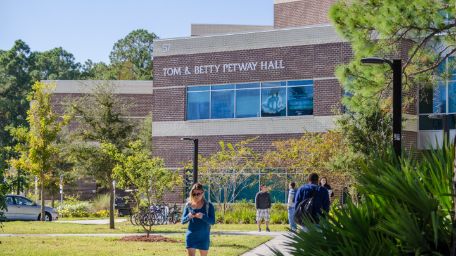 This building contributes and hold the College of Education. Students will have lectures and it contains many resources for their college. It's convenient location is also helpful for students to study their courses in the classrooms.
8. Honors Hall
Select students have the privilege to gain access to resources in this building. Its lovely architecture is always a beauty for the campus. Students are able to appreciate the garden and have plenty of spaces to study and relax.
9. Osprey Commons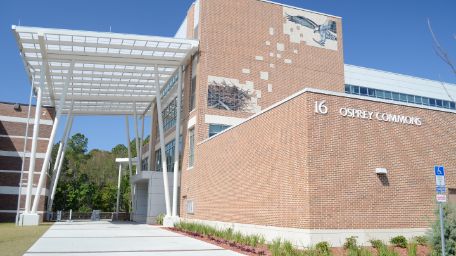 For students living in the Osprey housing, this commons is convent. It contains many meals for students all throughout the week. Students can hang out, eat, and sit all around this area when they want to leave their dorm rooms.
1o. Social Sciences Building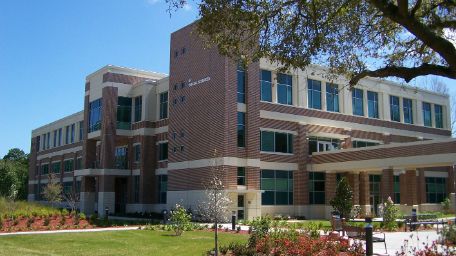 This beautiful piece of architecture represents the main area for social science majors. With its wide space, many resources are able to be stored in the building for students and faculty. Lectures can also take place in this building along with further studying.
These 10 buildings along with many more shape the campus of the University of North Florida. The buildings' beauty are placed for students and visitors to see as they step foot on the campus ground. With their convenience, the buildings are always filled with students and faculty ready to learn. Their structures will live on and will eventually be surrounded by even newer buildings. The University of North Florida is definitely a place to visit.