The Catholic University of America is a private Catholic university in Washington, D.C. The school has an acceptance rate of around 80%. The school has around 3,200 for undergraduate enrolment. If you want to get to know this campus a little better, we are here to help you and will introduce the 10 different buildings you need to visit at The Catholic University of America.
1. Leahy Hall
Leahy Hall is a building that used to serve as the main administrative building. You will find the offices for Public Safety, Human Resources, Finance and Budget, CUA Press, and the Office of the General Counsel. There is a computer lab so that students can work on homework and projects easily on campus.
2. The House
The House is the living residence for students who are learning to become ministers. They assist the ministers on campus with different engagement events as well as bible studies and recruiting. The house members change yearly and make for a great way to meet fellow future ministers.
3. Gowan Hall
Gowan Hall is where you will find the nursing students/school of nursing. You will find classrooms and lecture halls that give students hands-on learning to be in the profession of nursing. If you have questions about the program and requirements visit the Gowan Hall office.
4. Opus Hall
Opus Hall is an upperclassman residential hall that is open to students to live conveniently on campus. There are two different sides for men and women to have separate living spaces called Opus North and Opus South. Each living space is a suite-style and each floor has access to a kitchen area, laundry, and study space.
5. John K. Mullen of Denver Memorial Library
The Mullen library has access to more than 1.3 million books and printed volumes of information. The library has great tools such as librarians to help find the location of books, interlibrary loans, and research help. What sets them apart from other libraries is that there is a resource called LinkedIn help which teaches students the in and outs of networking through LinkedIn.
6. Father O'Connell Hall
Father O'Connell Hall is where you will find alumni relations as well as the admissions office. In admissions, students can visit for tours of the campus as well as their status on enrollment of the school. The alumni relations facilitates events that keep students and alumni engaged.
7. Ward Hall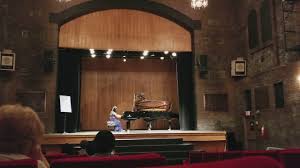 Ward Hall is the building you will find the offices for the theater department and school for music, art, and drama. There is a stage /recital hall that is used to host student talent performances such as theatrical or even concerts. This is a great place for affordable entertainment while supporting your fellow students.
8. Salve Regina Hall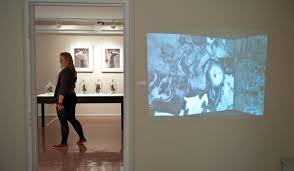 The Salve Regina Hall is used by the department of art because it holds art studios that can be used for various projects. It also holds the Salve Regina Art Gallery which is enjoyed by many students as a teaching moment as well as a way to observe unique pieces. The art is ever-changing and a great way for students to show their school off to others.
9. Hannan Hall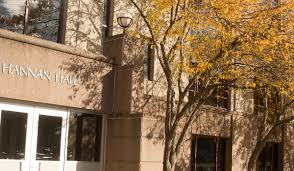 Hannan Hall holds the Department of Physics, the Vitreous State Laboratory, and Herzfeld Auditorium. The Herzfeld Auditorium was named after the professor Karl Herzfeld, former professor and chair of the Department of Physics. The auditorium is used for a variety of different events such as lecture series.
10. Moloney Hall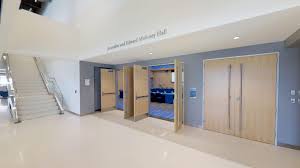 Moloney Hall used to be the department of chemistry but now houses the school of business. It is used for students to take business or economic classes. The hall has plenty of study rooms, lecture halls, and offices to ask professors your questions.
The Catholic University of America is a school that allows students to receive an education while staying active with their extracurriculars. The school has a great layout for buildings making it easy to navigate through the campus. Hopefully, this list has helped you learn about them!