Shenandoah University is a private university in Winchester, Virginia. The school has an 88% acceptance rate. The total undergraduate enrollment is around 2,000 students. Here are 10 different buildings you need to know about at Shenandoah University.
1. Halpin Harrison Hall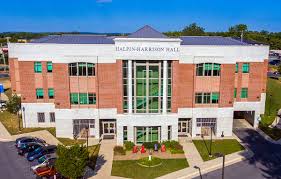 Halpin Harrison Hall is where you will find the Harry F. Byrd, Jr. School of Business. It also holds a number of different Faculty Offices. The building has the business classrooms and study areas as well. Stimpson Auditorium gives students a large event venue for guest speakers and large lectures.
2. Vickers Communication Center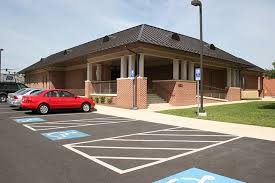 The Vickers Communication Center is the building for the offices and classrooms for marketing and communication. There is also a studio for students to get hands-on radio experience. The building is has a large variety of different courses relating to communication.
3. Allen Dining Hall
Allen Dining Hall is the building where you will find many students eating before or after their classes. The building is open for all times of the day and meals. Allen Dining Hall is also home to the meetings for the Food Recovery Group which is a group on campus that meets after dining hours to package up the leftover food and give it to the needy.
4. Gore Hall
Gore Hall is a residential building that allows students to attend classes as well as live on campus. This makes it hugely convenient so that students can work on projects or homework at home in between or after classes quickly. The rooms are double occupancy with a shared bathroom connected to another room. The hall has access to the internet, laundry room, and air conditioning.
5. Funkhouser Hall
Funkhouser is a residence hall that is similar to what a typical first-year dorm is like. Each student has a bed, a dresser, a wardrobe, a desk and desk chair. The building provides internet as well as air conditioning. The building also has communal shower rooms and bathrooms.
6. Health and Life Sciences Building
The health and life sciences building contains the schools of Athletic Training, College of Arts and Sciences, School of Nursing and Respiratory Care. The building has plenty of state of the art labs so students can be well prepared for the fields of health science.
7. University Inn
University Inn was converted into a residential area for students when it used to be an old hotel. The inn now holds sophomore students and allows them more independence. Students have access to their own bathroom and are double occupancy but the bathroom allows students to have more privacy.
8. Davis Hall
Davis Hall is a building that classrooms and faculty offices. What makes this building unique is that you will also find the Winchester-Frederick County Visitors Center. The visitors center is a go-to for tourists and visiting parents/friends as it gives info on exciting events throughout the year as well as civil war history of the area. A few fun events the center will tell you about the is annual Apple Blossom Festival and Patsy Cline Holiday House tour.
9. Ohrstrom-Bryant Theatre
Ohrstrom-Bryant Theatre is where you will find the Glaize Studio Theatre which is a flexible, intimate 180-seat black box theatre. The building also is able to hold 600 people and a full orchestra pit. This building is widely used for theatrical performances or concerts.
10. Alson H. Smith Jr. Library
The library is home to all the resources you will ever need for a homework assignment or project. The library has access to different media sources, books, archives, and even a computing area. The library has plenty of staff waiting to help you with your research.
Shenandoah University is a smaller college which makes it ideal for students to feel like a tight-knit group and able to comfortably as for help from professors and fellow students. The university has access to plenty of interesting buildings. You can watch entertainment in the theater building or even see the process of being on the radio in the Vicker Communication Center.