Sam Houston State University is a public university in Huntsville, Texas. The school has a 72% acceptance rate. The undergraduate enrollment is around 17,000 students. Here are 10 buildings you need to check out at Sam Houston State University.
1. John R. Ragsdale Visitor and Alumni Center
The visitor center is the first place where you will find a majority of tour guides have you visit. It is where you get information on the school as well as various hints on how to navigate the campus. The visitor center also holds offices for alumni relations and even holds a theater for small performances.
2. Estill Hall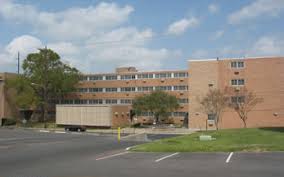 Estill Hall is a residential building where students can live on campus which makes it convenient as you are close to all your classes and dining areas. The residence building offers two-bed layouts with a shared bathroom with suitemates. The overall setting of the building makes it easy to make new friends.
3. College of Humanities & Social Sciences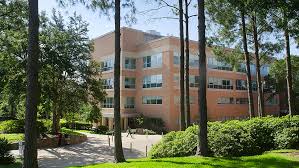 The college of humanities and social sciences has all the major courses you will need for the major. The building holds classrooms as well as study areas and teacher offices for any after-class questions. You will also find the academic success center where there is staff trained to help with any mentoring you may need.
4. Health & Kinesiology Center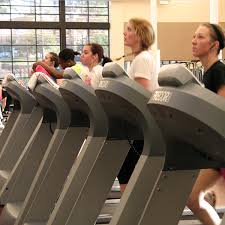 The health and kinesiology center is a popular hub for students to gather when they are in need of a good workout. The center holds the recreational center, which holds an impressive array of different workout machines. You will also have access to free weights as well.
5. Newton Gresham Library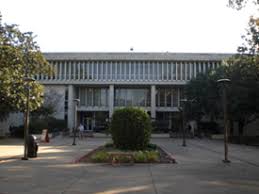 The Newton Gresham Library has all you need for research or homework needs. You have access to tons of different credible resources such as archives, digital resources, government documents and so much more. It contains a music listening room as well, which makes this library even more special.
6. Lowman Student Center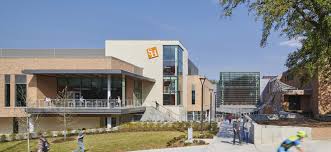 Lowman Student Center is a large building that offers a wide variety of different services to students. You will find a mother's room which is equipped for all things when you take your baby on the go. You will also find the information center where students can ask questions about clubs, events, and navigating through campus. There are spaces that can be rented for meetings and events as well.
7. Gaertner Performing Arts Center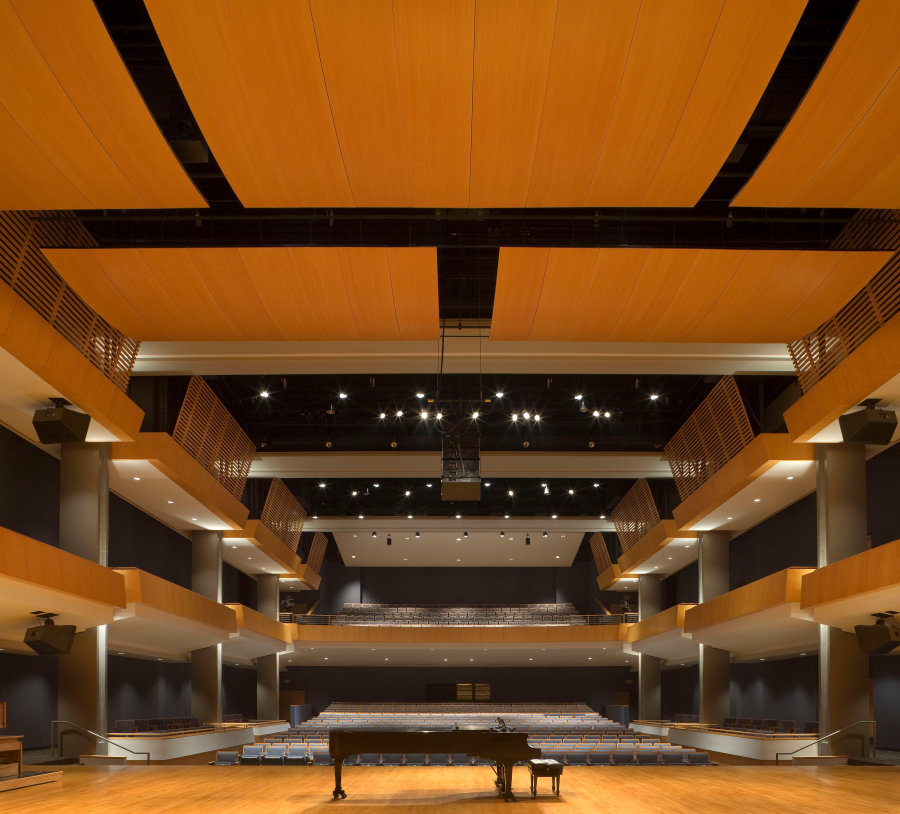 This massive performing arts center is 90,000 feet in square space. The building seats up to 800 people for a concert and 175 people for a recital. The building has access to dance studios, dressing rooms, and areas to practice performances.
8. Old Main Market
The Old Main Market is the all you can eat buffet that campus dining uses as a way students can have a changing menu as well as eat until they are sustained. This is an ideal building and dining experience for athletes so that they are taking in enough energy. The dining options change daily and have great stations like an international area as well as a grill station.
9. Art Complex
Inside the art complex, you will find a large number of art classes such as animation and graphic design. The art complex also has impressive galleries that have interesting and professional art displayed from all over the USA. It is a great place to visit for an inexpensive activity and a history lesson in art appreciation.
10. SHSU Student Health Center
Students do not need to worry about being away from their regular health doctor or dentist. The school's health center provides students with health care that is conveniently placed on campus for easy access. You have access to a dentist's office, medical clinic, pharmacy, and laboratory.
Sam Houston State University is a medium-sized school that allows students to meet one another in a setting that is not overwhelming when it comes to the number of students. The school has a number of different buildings that you can visit. You can enjoy a workout in the kinesiology center or even catch a relaxing dinner with friends in the Old Main Market.