College classes can often be challenging and even overwhelming.  Therefore, there is a great need to balance your schedule with a couple of easier courses to counteract the difficult ones. Below are the top ten easiest classes at Pennsylvania Academy of the Fine Arts.
This introductory class teaches students the basics of museum studies through teachings in the classroom and in PAFA's museums. A wide range of American art is covered, including that of World War II. With this course, students will gage their interest in art history holistically.
This course examines the various terminology and techniques that are involved in the makings of digital photography. Students will learn how to operate various camera functions and printing techniques. Photography subjects will range from landscape to the body, as well as invented imagery.
This course is a combination of hands- on learning experience of painting with color and a historical examination of the significance of color in painting. Students will learn the major theories of color painting and how the art has evolved over the years. The course can be taken by students of all majors.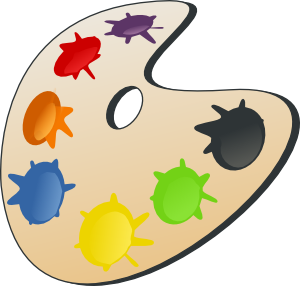 This class takes a holistic approach to the scientific field by encompassing a variety of topics. Astronomy, physics and biology will be covered in this class and students will learn the concepts in each field. There is also a humanities aspect of this course in that students will learn the effect of science in human civilization.
This course is an in- depth study of the museums and art studios centered around Philadelphia and the rest of the U.S. Students will learn the works that are included in various museums in New York and the Philadelphia Museum of Art. There is a large exposure to a large range of art work and the exhibition practices in this coursework.
This class is designed to introduce art students to the business aspect of art and the inner workings of the contemporary art market. The main goal of this course is to give students the tools to sustain an art business.  After the groundwork is laid, students will explore how this applies to their own goals.
This class is mainly concerned with familiarizing students with visiting artists and critics. The artists  and critics will hold lectures as well as studio visits.  These prominent artists/ critics will present a large range of modern- day issues in visual arts.
This course is centered around students receiving feedback and critique on their work.  This class functions in a forum- style manner and students will exchange critiques and opinions with one another. The goal of this class is to help students develop and improve their artistic work, as well as gain various perspectives.
This class is centered around examining the nature of disciplinary institutions and how this environment shapes the production of artistic works. Students will also examine the specific language choices and strategies utilized by these certain authors.
This course introduces students to how the constraints of gender expectations and genre limitations affected artists and authors. There will be an in-depth critical look into the texts and how they have influenced political and philosophical debates. Students will read many different texts of fiction and creative nonfiction and learn how to place these works in a larger context.

Studying in the arts can be very difficult and labor- intensive. Therefore, it is important to implement a balanced schedule that promotes a healthy state of mind. Above are the top ten courses at PAFA.