The largest private university in New Jersey, Fairleigh Dickinson University is a not-for-profit, nonsectarian, multicampus institution. In Madison, NJ, the Florham Campus is a friendly small-college environment on picturesque grounds near historic Morristown. To succeed at Fairleigh Dickinson University, you should know about these 10 buildings.
1. Wellness Center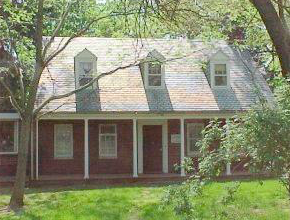 The wellness center houses both the Student Health Services office and the Counseling and Psychological Services office. The wellness center is available to all students, and provides both care for physical ailments, as well as tending to the needs of those seeking psychological counseling. Ask for help when you need it. There is no shame in needing counseling during college, so use this resource to your benefit.
2. Gatehouse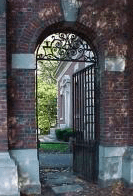 The Gatehouse is located just within the Main entrance to the campus on Madison Ave. The Federal Credit Union, The Literary Review, and the FDU Press are all found here. The press is a great way for communication, journalism or English students to get involved.
3. Student Center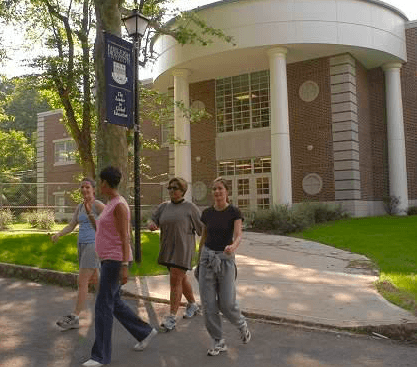 In 2003, it was expanded by nearly 14,000 square feet. The Student Center is the hub for campus life. It features a glass-enclosed coffeehouse, the Bottle Hill Pub, meeting spaces for the campus's nearly 50 student clubs and organizations, and the bookstore on the first floor. The main campus dining hall and "The Grill" are located on the second floor. The Student Center also contains the Office of Student Life and Career Development Center.
4. Monninger Center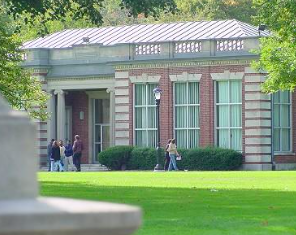 The John and Joan Monninger Center for Learning and Research is situated where walkways from residence halls and the student center meet walkways to the other academic resources of the Florham Campus. It offers learning spaces that range from small group study rooms to a 100-seat auditorium. All of its spaces are equipped for wireless computing and for appropriate display technologies. The Campus's Academic Support Center resides within the Monninger Center, as well, with multiple rooms dedicated to tutoring and aiding students in their area of study. Students can reserve tutors and times that fit their schedule, completely free of charge.
5. Dreyfuss Building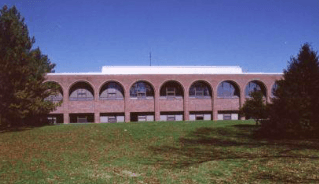 Dreyfuss Building houses classrooms, computer facilities, and department offices. Dreyfuss Theater is also within this building, and it is the site of student plays and special lectures. Computer facilities in Dreyfuss include four general-purpose computer labs open to classes and individual students, as well as a visualization lab with state-of-the-art editing and imaging equipment, and a specialized lab for digital graphics.
6. Zen Building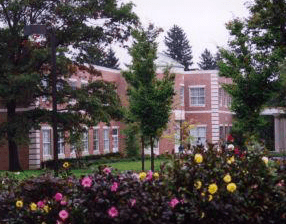 The Academic Building features 20 state-of-the-art classrooms wired for computers and offering interactive television capabilities. It also houses seminar and conference rooms. Finally, a student/faculty lounge and snack bar, "Leafs and Grains," is on the first floor of this building.
7. Ferguson Recreation Center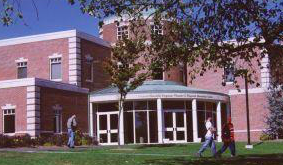 The Roberta Chiaviello Ferguson and Thomas G. Ferguson Recreation Center is the home of the FDU Devils, the University's Division III sports program. It features three full-size basketball courts, two racquetball courts, a weight-training room, fitness center, an elevated jogging track and a competition-sized swimming pool.
8. Hennessy Hall (The Mansion)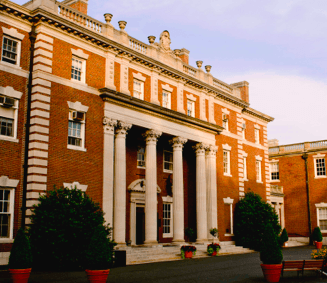 Hennessy Hall (The Mansion) is the centerpiece of the campus. This 100-room Georgian-style masterpiece was designed in the 1890s. Hennessy also holds the Hartman Lounge, Lenfell Hall, a ballroom and drawing room, now used for meetings and special events. Hennessy also contains classrooms and administrative offices.

9. East and West Cottages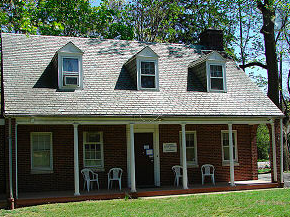 The Science Building and Cottages are home to biology, chemistry, allied health and medical technology department. They house the offices of the biology department faculty, as well as some of the biological research labs. They are located behind the Science Building.
10. Village Residence Halls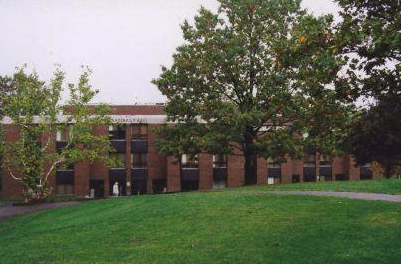 The Village has nine suite-style buildings for upper-class and graduate students. Each has four- or six-person suites with a common living room and bathroom and two or three double bedrooms. Coed by suite, The Village is fully air-conditioned. Many students live here after their freshman year.
Whether you are looking for classes, academic resources or food on campus, this list can help you. It is important to stay involved and look for help when you need it. Some of these buildings are for getting involved, and you really should try some kind of extracurricular out while at Fairleigh Dickinson University – College at Florham.