Diablo Valley College (DVC) is a community college with campuses in Pleasant Hill and San Ramon in Contra Costa County, California. The school has over 22,000 students that attend the college. Their school mascot is the Vikings. Here are 10 buildings you need to visit at Diablo Valley College.
1. Television Studio
The Television studio is where you will find the classes for the broadcast communication arts. The studio is a hands-on area that is used for getting real-world experience in the comfort and convenience of being right on campus. The studio shows the latest school news and allows you to show off student events and talent.
2. DVC Garden
The DVC Garden is where horticulture students go to get hands-on learning when it comes to plants and their surroundings. The garden also sells plants so they are able to afford the maintenance and upkeep. The garden holds plant sales frequently and is a great learning experience for those looking for volunteer hours or an internship.
3. Planetarium
The planetarium is located near the physical science building. It is open to the public for people to observe their planets and is only a $2 charge. The planetarium is a great hands-on way for students studying astronomy to take their classes as well as have optimal observation time.
4. Hospitality Services and Food Court
This building was created so that students are able to have hands-on experience with a state-of-the-art kitchen for those taking culinary courses. The building has teaching classrooms as well as offices. The building also is the main place for students to grab a bite to eat, you will find a pastry shop, main street bistro, and express bar.
5. Kinesiology Building
The kinesiology building is noted for the classrooms and offices for those studying the human body and its movement. The building also has an impressive gym so that students are able to get in a workout with great equipment/weights. The gym makes it optimal for students to volunteer their time/do an internship so they are able to learn and teach others through hands-on training.
6. Arena Theater
Arena Theater is a theater for different stage performances such as fine arts/theater. The theater is a widely used space for students and their friends to have entertainment at an affordable and convenient (location-wise) price. The theater is used for all types of events such as plays, singing, and speeches.
7. Book Center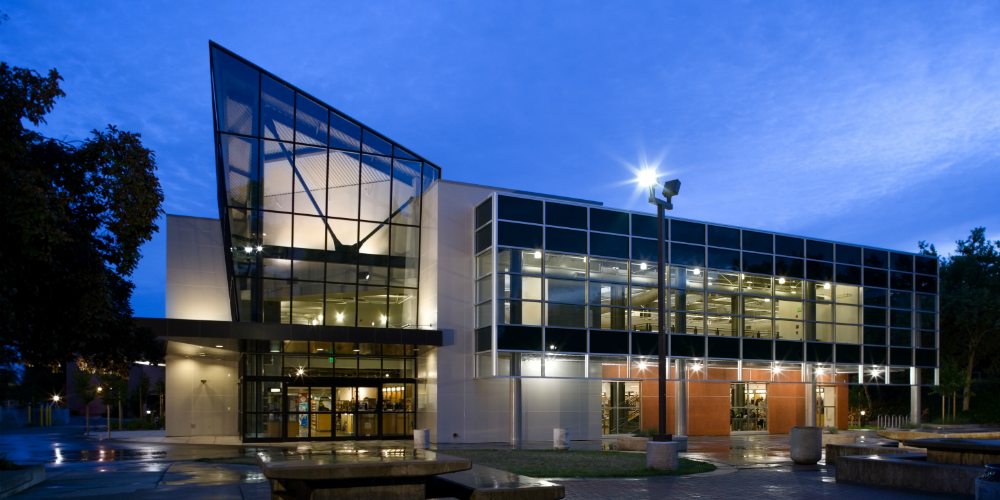 The book center is where students go to for their textbook needs. The book center also has merchandise that all students can take advantage to wear school spirited gear. The book store is open usually from 8am-7pm, which makes it easy to pick up your textbooks without worrying about shipping.
8. Acorn Learning Center
The Acorn Learning Center is a great place for students to bring their young siblings or children while they are in class. It is conveniently located near the school so that students can check up on the kids in between classes or pick them up after a long day. The center allows students to be all that they can be by having fun at field trips, getting nutritional snacks, and having teachers that are experts in the subjects.
9. Advanced Technology Center
The Advanced Technology Center is a building that was made for students who need to work on projects that require a higher-end computer and processor. Some programs such as Adobe need this higher computer technology. You have access to Macintosh computers in this center.
10. Diablo Valley Swimming Pool
The pool here was made for students who are doing swimming and diving as a college sport. It is also open to students who are interested in using it for a recreational reason but it is only open at a certain time. There are offices connected to the pool for coaches and areas for people to sit.
Diablo Valley College is a larger school that has a wide variety of different people and majors you can take. The school has plenty of different buildings to suit your needs. You can enjoy a night looking at the stars with the planetarium or even pick up some tasty grown plants in the garden.