Networking is a great way to meet new people that may be important or helpful to you in future endeavors. Most people are afraid of it because it involves putting yourself out there and talking to people in the business world, but no need to fear! This article will give you five different networking events that will help you not only meet new people, but also make it easier to start conversations at the events because they are in relaxed atmospheres.
1. Innovation Summit 2018 (March 28-29)
This is one of the biggest networking events in Florida and you can meet some amazing people here and it's at a sweet venue at Amalie Arena.  Over 2,500 students, educators, entrepreneurs, investors, and more attend every year! If you're looking for a place to begin your journey of networking, this event is going to be great for you. They also offer scholarships for students so you can get free entry!
2. Brown Bag Lunches (Every Monday)
At University of Tampa's own Lowth Entrepreneurship Center  on the top floor of the ICB building in the Innovation Kitchen, there is a small gathering of people that you can talk to about the projects you're excited about and listen to what other people are working on. The lunch is from 11:30 AM to 1 PM and there's often less than 10 people there which means it is a very relaxed and personal atmosphere. The chill atmosphere makes it easy to talk and people will not hesitate to stop and say hi to you and you'll meet some more important people than you'd think!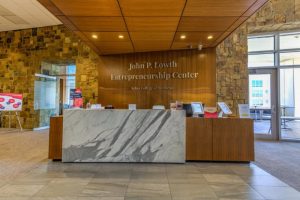 3.  
Network After Work Tampa at Yeoman's Cask & Lion (March 22)
There are not many more relaxed atmosphere's to network with people than a bar after work. From 6-9 PM on Thursday the 22nd, Yeoman's is having a networking event for people to go to after work. This a great event for people to go to form connections that will lead to business relationships. Since it is at a bar, you will not only learn about others as a business person, but who they are outside of work. Tickets are only $15 dollars for this event and you can make friends as well as business connections.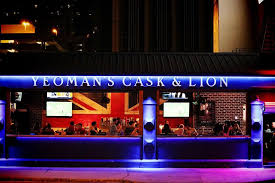 4. Riverview Business Networking (Every Monday)
This may be one of the coolest networking events in the Tampa area. It is at The Alley at South Shore in Riverview which is only about a 25 minute drive from downtown Tampa. This networking event is at a bowling alley. A BOWLING ALLEY! You seriously get to build your business network and bowl, what more could you ask for? Also, its free to attend! All you have to pay for is your bowling and food.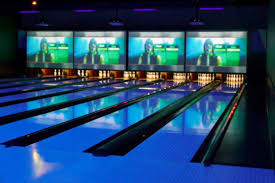 5. Business Networking Extravaganza at Top Golf (March 29)
Networking Locations is hosting an event at Top Golf for two full hours of pure networking. With no hidden agenda or plans, this event is a great place for you to be able to make new connections easily in a place that's also fun. It's also a pretty cheap event as well at $20 for entry. Just be sure to bring plenty of business cards!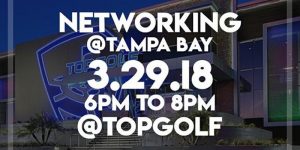 There are tons of different opportunities to network everyday in Tampa, all you have to do is look around for it. After you go to a couple events it'll be incredibly easy to meet new business people because they're nervous too. Just remember, no matter how high ranking or important the person you meet is, they're still just a person and had to work their way to the top.