Located at College Boulevard and Quivira Road, Johnson County Community College has upheld their national reputation for educational excellence and student success for 50 years. While JCCC doesn't offer on-campus housing, there are a number of close by living options for the student looking to further their education at Kansas' largest undergraduate institution of higher education.
1. The Claremont (0.68 miles from JCCC)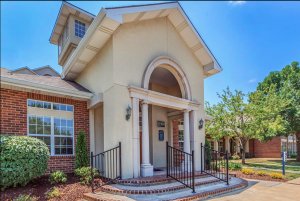 Address: 11909 W 109th St, Overland Park, KS 66210
Located in Overland Park, Kansas, The Claremont is just minutes away from Kansas City – where you can find a variety of dining and shopping options. The clubhouse, which can be found on the facilities, comes equipped with a game room, pool table, poker table, and a flat screen. And on hot days, you have the option to relax by the outdoor pool.
2. Barrington Park Townhomes (0.71 miles from JCCC)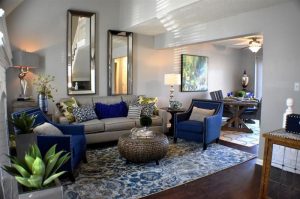 Address: 10963 Richards Ct, Lenexa, KS 66210
Barrington Park is located right in the heart of Johnson County, making it a close drive to Town Center Plaza, a number of restaurants, cultural centers, sporting events, and nationally rated schools. With a walking trail, picnic area, volleyball and basketball court right on the premises, you'll never have to worry about being bored even if you choose to stay within the community.
3. Waterford Place Apartments & Townhomes (1.28 miles from JCCC)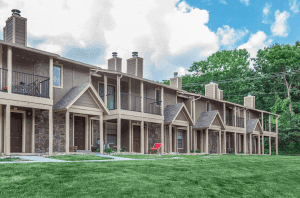 Address: 11220 W 108th St, Overland Park, KS 66210
Situated in Overland Park, Waterford Place gives off a "city feel" without the hassle of actually living in the city. Residents get to enjoy easy access to the best shopping areas, recreation, and restaurants. Convenience is one of the many benefits 0f a Waterford Place apartment.
4. Creekside Apartments (1.50 miles from JCCC)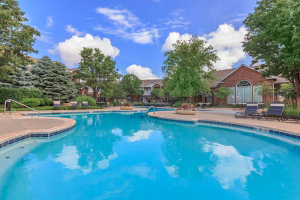 Address: 11920 Oakmont St, Overland Park, KS 66213
Creekside Apartments are conveniently located near Highway 69, Interstate 35 and 435. Within the community are designated grilling areas, a billiard lounge, fitness center, clubhouse with WiFi, on-site management and maintenance, along with a resort style pool.
5. Crowne Chase Apartments (1.59 miles from JCCC)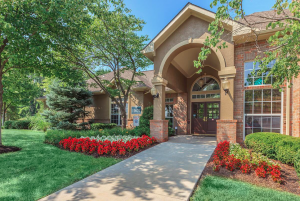 Address: 1010 N Ridge Rd, Wichita, KS 67212
The Crowne Chase Apartment Homes are ideally located in Johnson County close to the Oak Park Mall and Town Center Plaza. Within a 5 minute drive, residents have the a number of grocery stores, community parks, cafes and restaurants.
6. StoneBriar Woods Apartment Homes (1.71 miles from JCCC)
Address: 12401 W. 120th Street Overland Park, KS 66213
Only a short drive from retail and dining locations, StoneBriar Woods Apartment Homes sets a higher standard of living. On-site amenities include easy access to public transportation, a garage, on call maintenance, a swimming pool, fitness center, tennis and volleyball Cours, and much more.
7. 79 Metcalf Apartments (8.3 miles from JCCC)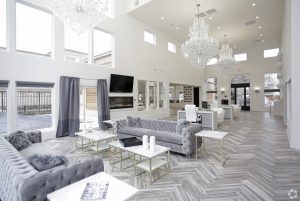 Address:  7843 Riley St, Overland Park, KS 66204
Located in Overland Park, Kansas, 79 Metcalf is situated right across from the Overland Park Farmer's market and offers either one or two bedroom apartments in seven different floor plans. Their pet friendly homes include fully equipped modern kitchens, a patio or balcony, air conditioning, internet access, on call maintenance, as well as disability access.
8. Corbin Crossing Apartments (4.9 miles from JCCC)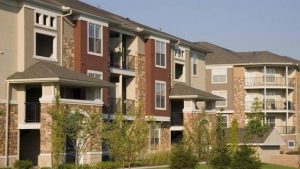 Address:  6801 W 138th Terrace, Overland Park, KS 66223
Corbin Crossing Apartments are made for your own taste by offering a variety of floor plans that include a full size washer and dryer, high ceilings, walk-in closets, and a fully equipped kitchen. The community offers a high energy fitness center, infrared sauna, tanning capsules, resort style pool area with TV's and much more. The location is conveniently close to everything Overland Park has to offer – only blocks away from Corbin Park and Prairiefire; offering specialty shops, eateries and entertainment.
9. The Royale at CityPlace (1.1 miles from JCCC)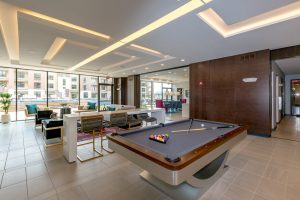 Address: 10501 113th St, Overland Park, KS 66210
A lush park-like setting winds throughout The Royale apartment community and features a number of trails connecting to Indian Creek Bike and Hike Trail System. Residents are within close proximity to retail and dining, and if you prefer to stay within the community, first rate customer service is readily available.
10. Coach House (7.7 miles from JCCC)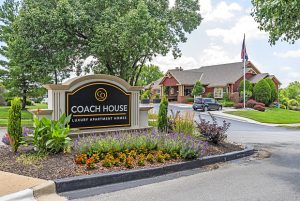 Address: 655 E Minor Dr, Kansas City, MO 64131
Residents at Coach House are able to enjoy open floor designs complete with lots of natural light, hardwood flooring & plush carpeting, contemporary kitchens with modern appliances, large bedrooms with equipped with roomy closets, and washer & dryer availability. The recently updated clubhouse includes a lounge, kitchen, game & arcade, billiards, and fitness areas, plus a computer room with Wifi access. Among all these amenities, there are also three swimming pools as well as a tennis court. Plus if you're looking to venture outside the community, Coach House is conveniently located to a number of shopping and dining options.
Here's Your Move-In Day Packing List at Johnson County Community College
1. Room Basics

–  Wastebasket
– Closet organizer
– Comforter and an extra pair of sheets/pillow cases
– Shoe rack
– Desk lamp
– Full length mirror
– Toiletries
2. Food and Snacks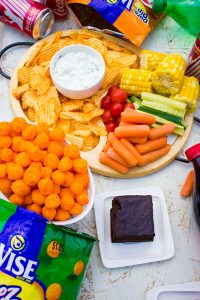 – Your favorite snacks
– Canned goods
– Blender
– Coffee pot and filters (if not included)
– Water pitcher
– Utensils
– Cups, plates, bowls
– Microwave (if not included)
3. Tech and Entertainment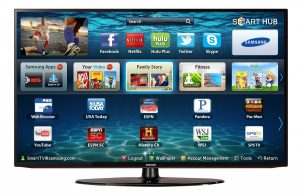 – Cell phone charger
– Headphones/earphones
– Laptop
– Alarm clock
– Speakers
– HDMI cable
4. School Supplies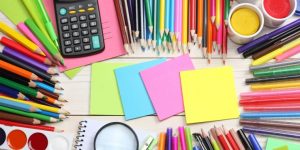 – Pens, pencils, highlighters
– Flash drive
– Scotch tape
– Hot glue gun
– Sticky notes
– Index Cards
– Dry erase board
5. Cleaning Up and Organization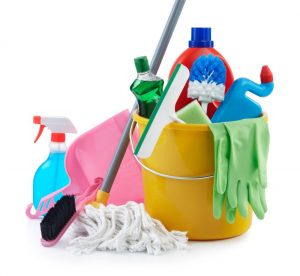 – Paper towels
– Windex
– Vacuum
– Lysol
– Disinfecting wipes
– Laundry supplies (basket, detergent, fabric softener)
– Sponges and dish soap
– Plastic bins
6. Campus Gear

– Backpack
– Sneakers
– Water bottle
– Sweatshirts
– Sunglasses
7. Items you should ask about first before bringing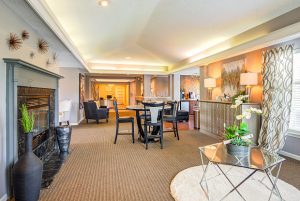 – Wall decor
– An iron / ironing board
– Heat lamps
– Pets
– Furniture
You can also download the list below: