Welcome to St. Catherine University! You'll have a great time during your four years at this beautiful campus. When you sign up for classes, you'll want to take the coolest ones. That's why we compiled this list of the ten coolest classes at St. Catherine University.
This class is for students who are beginners with either no previous Spanish experience, or less than two years of high school Spanish classes. Students will learn basic communicative skills including speech, writing, and listening. Depending on which professor you get, the class can be described as "disorganized" and "a breeze," but is easy and fun nevertheless.
This is a fun and easy course, giving you an introductory skillset regarding the "basic elements, principles and dynamics of visual art." The class focuses on drawing skills and involves studio work and some field trips.  Students highly recommend this class.
This course introduces students to the basic foundations about psychological experiments and theories about human behavior. All psychology majors must take this fun and easy course. Students have agreed that many of the professors who teach this course are extremely knowledgeable about the subject matter, and they also care for the students as learners and as people.
Students will learn how to effectively plan, organize, and communicate in a public management environment. Guest speakers often come in to teach the class special skills. Students have said that tests are sometimes difficult, but teachers are more than willing to help students both in and outside of class.
This course introduces students to the basic skills and knowledge necessary to understand how media plays a role in society. Students are able to use the knowledge from this class in the fields of communication or other related fields. Students say that the professors are responsive and helpful, and that class was often comprised of watching movies, writing papers, taking tests, and doing presentations.
In this course, students learn about the basic skills and foundations to reading and understanding literature, as well as analyzing it and writing about it. This course meets the literature liberal arts core requirement. The professors are said to be easy going, and students have described the class as being a way to have fun in a semester of English.
This class is for students who are interested in learning about computer science, mathematics, or statistics. The basic principles of discrete math are covered. Professors are well liked and educated in their field.
This is a fun and interesting course, and lectures are engaging for most students who attend. The class teaches students about higher level mathematics, and is designed for those who wish to study this for their major or career. The professors are known for helping students fully understand very difficult subject matter, and making it seem almost easy because they are so skilled at explaining it.
In this course, students learn about the basics and foundations that they will need to study computing science. Students study computing processes in both the natural environment and in modern technology. The professors are said to be unconventional yet fun because of this.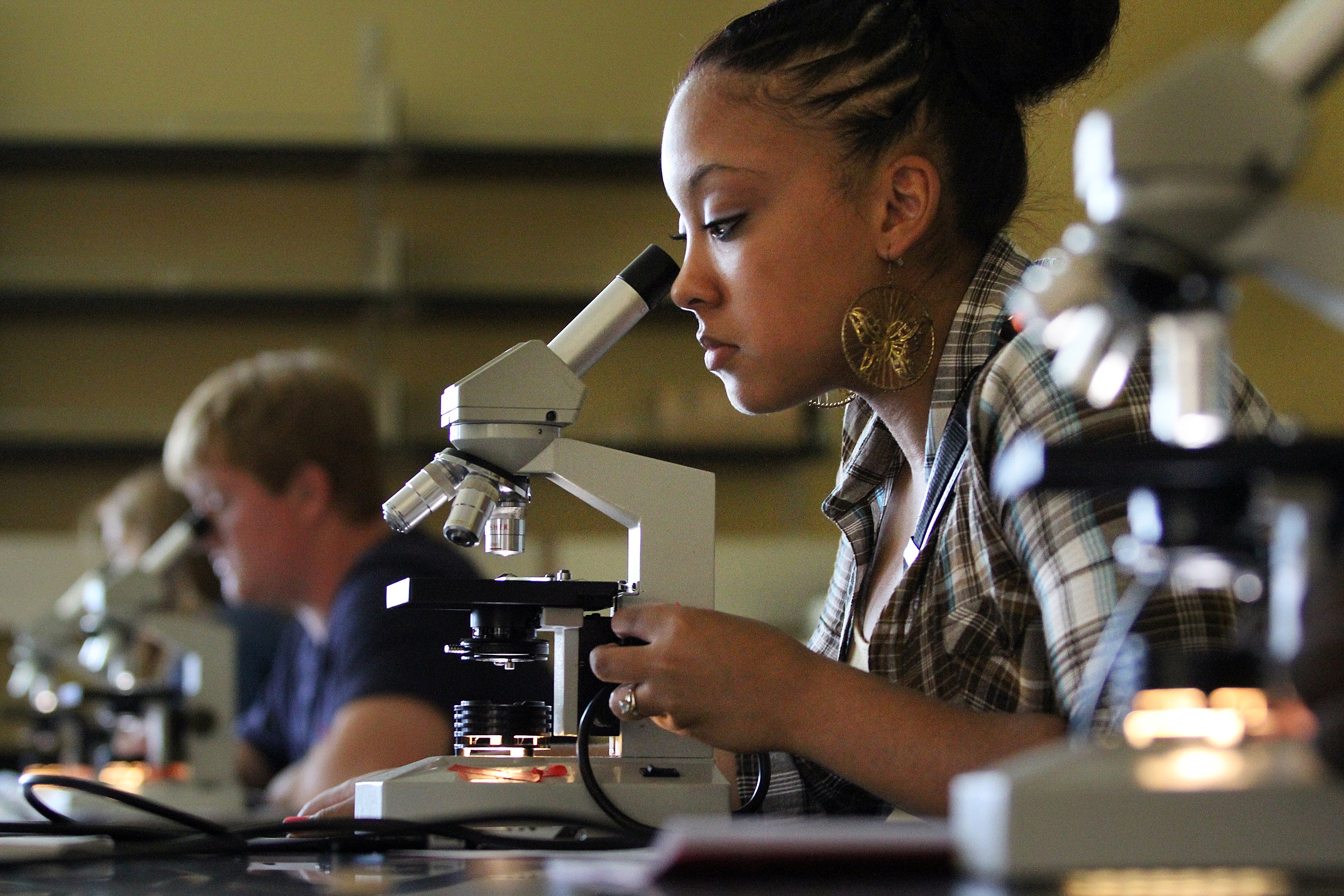 This course studies the structure and functions of cells within organisms. Students study both single cells and multiple cells working together within the organism. Students feel that the professors are great because of how interesting the lectures are.
Now you know the ten coolest classes at St. Catherine University. Good luck and have fun as a student here! You'll do great. Go Wildcats!