Georgetown University is a fun place to be considering that its located in the country's capital city. With the numerous courses that they offer, the institution has been rated as one of the best in the region. The team of dedicated professors in the institution ensure that each and every student at Georgetown receive quality education and have a smooth time while in school. Check out some of the top rated professors in the institution.
1)

Kumi

Sato


Rating: 94%
Department: East Asian Languages and Cultures
Courses Taught by Kumi Sato
JAPN 011-Learn more
JAPN 012-Learn more
JAPN 212–Learn more
JAPN 211–Learn more
JAPN 372–Learn more
Students' Reviews of Kumi Sato
"Sato-sensei is the best language instructor I've ever had. She's so sweet, funny, caring, and engaged. Fair grader and fantastic teacher. I just finished her class and it's the first time I've gotten emotional about a class ending!"
"Sato-sensei is an incredible teacher–I am amazed by how easy and smooth she makes it for students to learn Japanese, despite its reputation as one of the most difficult languages in the world to learn. Her energy is infectious, and her enthusiasm makes every class exciting. While the subject is difficult, Sato supports you every step of the way."
2)

Anthony

Arend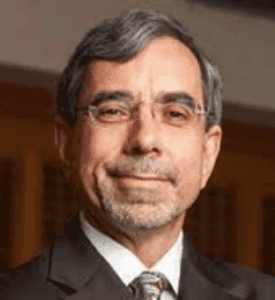 Rating: 97%
Department: Government
Courses Taught by Anthony Arend
MSFS 655-Learn more
GOVT 265-Learn more
GOVT 263–Learn more
Students' Reviews of Anthony Arend
"A great professor in class. Never seen someone who could captivate a class of 150 students for 2 hours, and no one had their computers out. Take good notes during lecture and you will do the papers just fine. HIGHLY recommend. Very intelligent and funny guy. Plus he makes the effort of getting to know everyone in the class."
"Very engaging lectures, with short video clips shown and questions posed to students throughout to keep everyone engaged. Very unhelpful during office hours, but other than that, great professor!"
3)

Gwendolyn

Mikell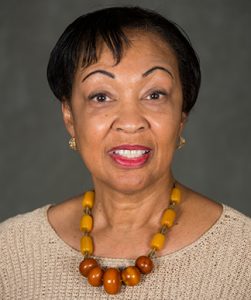 Rating: 90%
Department: Anthropology
Courses Taught by Gwendolyn Mikell
ANTH 283-Learn more
ANTH 328-Learn more
ANTH 320-Learn more
ANTH 392-Learn more

Students' Reviews of Gwendolyn Mikell
"super sweet lady. i took a 300 level anthro course without any anthro background and she really helped me through the readings and papers. super helpful during office hours; would offer additional readings/sources, etc. she's a little all over the place; not the most life-changing course/prof, but would not shy away from a second class with her."
"The readings can be a bit confusing but she is really good at explaining them. She is super knowledgeable about all things Africa (and women's rights in Africa) and has great stories and amazing connections. Downsides: she can be unorganized and doesn't respond to emails. But overall, take her class especially if it's an upper level seminar."
4)

Roberto

Bocci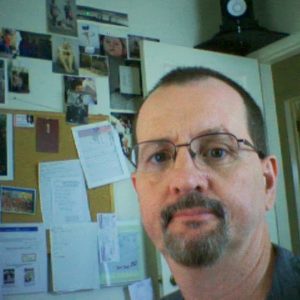 Rating: 95%
Department: Art & Art History
Courses Taught by Roberto Bocci
ARTS 301-Learn more
ARTS 131-Learn more
ARTS 230-Learn more
ARTS 430-Learn more
ARTS 330-Learn more
ARTS 435-Learn more
Students' Reviews of Roberto Bocci
"Best professor ever!! He really cares about his students and wants to help everyone as much as possible. As long as you show up to class and put the effort into your projects, he will help you as much as he can."
"Roberto Bocci is a wonderful professor and I believe anyone interested in photography, digital art or video should make a point of taking one of his courses. He helps his students to do the best work possible and his own work is awe-inspiring to say the least. He is always a willing advisor and a great friend."
5) Edward Barrows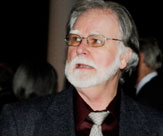 Rating: 98%
Department: Biology
Courses Taught by Edward Barrows
BIOL 320-Learn more
BIOL 304-Learn more
BIOL 341–Learn more
BIOL 004-Learn more
BIOL 340-Learn more
Students' Reviews of Edward Barrows
"The most caring prof I've ever had, super understanding. Forest Ecology itself is a breeze-no regular homework/reading. U don't need the Bio2 prereq. Lectures are random, not much is missed if you skip. 2 semester-long "projects" culminate in a 5-min ppt presentation at the end. 3 exams are tough as hell-require a LOT of memorization/cramming."
"Barrows (the correct spelling of his name) is a great professor. He takes an interest in his students and really helped me understand the details of the material. Class wasn't mandatory but you'll want to go anyways, since he truly is a brilliant mind."
6)

Der-Chen

Chang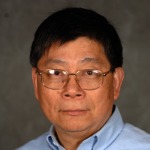 Rating: 97%
Department: Mathematics and Statistics
Courses Taught by Der-Chen Chang
MATH 310-Learn more
MATH 316-Learn more
MATH 302-Learn more

Students' Reviews of Der-Chen Chang
"Der Chen is awesome. By far one of the best professors in the math department. The material is pretty difficult, but he does a great job of teaching it. He's really reasonable when it comes to assignments and grading. I've taken two classes with him and highly recommend him."
"He's entertaining and super friendly. Very approachable and helpful in office hours. Makes the coursework understandable and genuinely wants every one of his students to do well! Take whatever class he's teaching."
7)

Marius Schwartz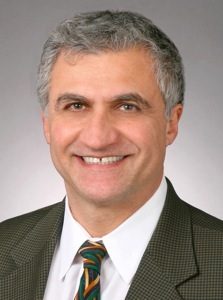 Rating: 92%
Department: Economics
Courses Taught by Marius Schwartz
ECON 631-Learn more
ECON 461-Learn more
ECON 429-Learn more
ECON 101-Learn more
ECON 001-Learn more
Students' Reviews of Marius Schwartz
"The class material is v challenging, but Prof. Schwartz makes it understandable. If I did not attend class I would've failed, because his explanations during lectures were crucial. He dances around sometimes which is odd, but he's a really nice guy that cares if his students are learning. The curve is a godsend, so overall not bad! Would recommend."
"Schwartz is one of the best teachers in the Econ department. As a senior econ major, this is the only econ class I have been engaged in. Schwartz dances all throughout class and knows so much. While the class is not easy, it is very manageable and he is a really great teacher."
8) Caetlin Benson-Allott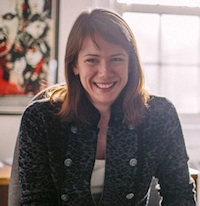 Rating: 96%
Department: English
Courses Taught by Caetlin Benson-Allott
ENGL 681-Learn more
ENGL 904-Learn more
ENGL 251-Learn more
ENGL 903-Learn more
Students' Reviews of Caetlin Benson-Allott
"She's pretty awesome. The class starts a little slow, but by the end of the year is super interesting. Sometimes can be picky with writing grading, but will be very helpful if you go to her for help. Regardless of paper help, go to office hours and just talk about movies with her. Easy participation and super fun to talk to her as well"
"Prof Benson Allott is great- she requires that you come to her office hours at least once because she wants to get to know you. Not a lot of work in the class and she doesn't grade harshly"
9)

Marcia

Chatelain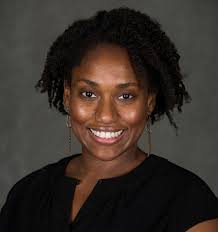 Rating: 98%
Department: History
Courses Taught by Marcia Chatelain
HIST 301-Learn more
UNXD 050-Learn more
HIST 391-Learn more
HIST 280-Learn more

Students' Reviews of Marcia Chatelain
"Best professor at Georgetown, hands down."
"Take this professor!!! She is the most intelligent, engaging and eloquent speaker I've ever listened to. Lectures are engaging, she covers dark topics however the class has a light, energetic energy. Short assignments through out the semester and a research paper at the end. HIGHLY RECOMMEND She's like the older sister we all wish we had!"
10) Wayne Davis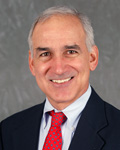 Rating: 93%
Department: Philosophy
Courses Taught by Wayne Davis
PHIL 305-Learn more
PHIL 304-Learn more
PHIL 901-Learn more
PHIL 150-Learn more
PHIL 151-Learn more

Students' Reviews of Wayne Davis
"Wayne is the man. He's a great lecturer and class is actually not boring despite the subject. If you go to class you will understand the material easily, though its possible to learn it straight out of the book. Wayne is a great guy and a fair grader; always available for questions and is willing to give back points on tests if he slipped up."
"Wayne is a great guy. Take my word, the people crying underneath don't know. This class is a breeze if you show up."
"Davis is amazing! Definitely worth taking this course with him!"
Notable Research Projects per Faculty at Georgetown University

1) Research Project by Felicitas Opwis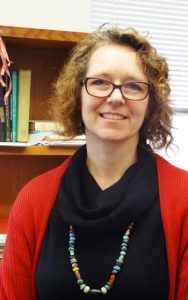 Faculty: Arabic and Islamic Studies at Georgetown University
Her main research field focuses on Islamic jurisprudence, and in particular how the formulation of Islamic legal theory is related to intellectual discourse in other fields of Muslim learning, and to the political and social environment. She investigates how Islamic jurisprudents tackle the perpetual dilemma of achieving legal change without changing the scriptural foundations of the law. One of her projects involved a comparative analyses to determine how and why legal principles, such as public interest and juristic preference, change over time. Felicitas Opwis has published several articles and book chapters on questions of legal change in Islamic jurisprudence.
2) Research Project by Laia Balcells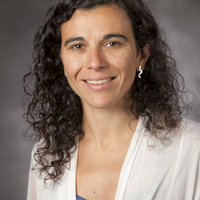 Faculty: Government at Georgetown University
Her more recent work examines preferences for secessionism and their relationship with redistribution and identity-related factors. She has also recently explored post-war low-intensity violence (in Northern Ireland), wartime displacement (in Colombia and Spain), and cross-national variation in civil war warfare and its implications on conflict duration, termination and severity. She is currently using design-based inference tools to study the consequences of violence and transitional justice in post-conflict settings. She uses a multi-method approach to her research questions, and she has a particular interest in the study of historical phenomena using the tools of political science and economics.
3) Research Project by Jong-in Hahm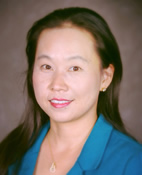 Faculty: Chemistry at Georgetown University
Dr. Hahm's research interests are in Physical Chemistry, Nanomaterials Science, Biomedical Applications of Nanomaterials, Biotechnology, Fundamental Properties of Polymeric, Metallic, and Semi-conducting Nanomaterials. Her current research centers on the synthesis of materials such as nanotubes and nanowires with interesting structures and functionality. She is working to develop methods for the controllable synthesis of these one-dimensional structures on various catalysts in order to produce functional nanomaterials to facilitate their applications in basic science and engineering. Her group is using a variety of polymers and biomaterials to grow the nanomaterials at tailored sites and with a defined geometry and orientation.
4) Research Project by Gabor Agoston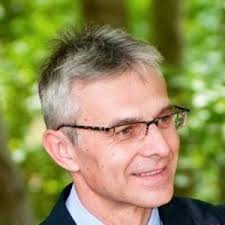 Faculty: History at Georgetown University
His field of research includes Ottoman military, economic and social history from the fifteenth through the late eighteenth centuries, early modern Hungarian history, and the comparative study of the Ottoman and Habsburg empires. His publication; Guns of the Sultan: Military Power and the Weapons Industry in the Ottoman Empire (Cambridge University Press, 2005; paperback edition, 2009; Turkish- and German-language editions, 2006 and 2009) involved a research project that challenges the sweeping generalizations of Eurocentric and Orientalist scholarship regarding Ottoman and Islamic societies.
5) Research Project by Heidi Hamilton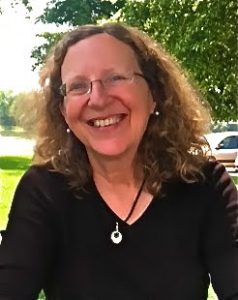 Faculty: Linguistics in Georgetown University
Dr. Hamilton's doctoral dissertation work was on language and Alzheimer's disease where she has spent life in linguistics exploring the interrelationships between language and a variety of health care issues and contexts. Her early work on Alzheimer's disease, as most fully represented in her first book Conversations with an Alzheimer's Patient: An Interactional Sociolinguistic Study (Cambridge University Press, 1994), is generally recognized as the first work in the area of language and Alzheimer's disease to depart from the clinical paradigm with its experimentally-elicited data. By basing her analyses on the language of open-ended, naturally-occurring conversations, it was her aim to understand language disability as a human problem within multiple linguistic and social contexts.