Nebraska is a fun place to live as an undergrad once you find your own spots. We have compiled here the best spots to eat around the University of Nebraska – Lincoln to keep your body and mind fueled as you study!
1. The Mill Coffee and Tea
This spot has multiple freshly brewed coffee and tea options from multiple country origins . This is the perfect spot to get caffeinated and study in an aesthetic space. The minimalist post industrial ambiance will get you to focus and finish that midterm paper!
2. Ivanna Cone
If you are more of a sweet tooth person, this local ice cream shop is your go to. Ivanna Cone has multiple homemade ice cream options with specialty flavors. Their menu also includes smoothies with fruit and ice cream!
3. Misty's Steakhouse and Brewery
This steakhouse not only serves quality steak and a variety of burgers, but also has good drinks and wine selection. The menu includes chargrilled steaks, famous prime rib and seafood. This is a go-to in Nebraska for a quality American cuisine experience.
4. Leadbelly
Perhaps one of the best features of this spot, other than its great food, is the fact that it opens until midnight and 1 am. Leadbelly features the great Canadian Poutine dish, potatoes and gravy heaven, burgers and sandwiches. If you are a vegetarian options exist but are limited.
5. Vincenzo's Ristorante
This Italian spot features Tuscan flat breads, authentic spaghetti dishes, vegetarian pizzas and entrees featuring chicken and salmon. Their dinner hours extend to 11 pm on Fridays and Saturdays. This spot has by far the most authentic Mediterranean Italian ambiance and food. Plus, they include gluten free options!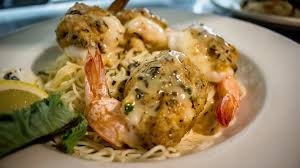 6. Blue Sushi Sake Grill
If you are in the mood for fresh sushi, this spot has a wide ranging menu including salmon and tuna options. For vegetarians and vegans, they have vegetable roll options. In addition, they add raw and non raw options.
7. The Oven
This spot specializes in North Indian cuisine. Indeed, they cook their dishes in a clay oven and include, chicken, lamb shrimp and tandoori options. They have several locations at the historic Haymarket for a classic ambiance, or a chill vibe at the Cellar.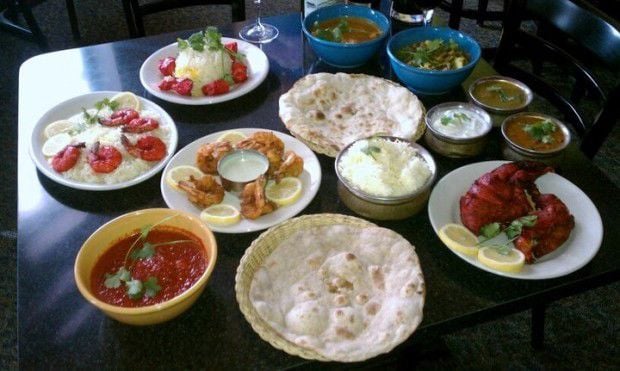 Being a student in Nebraska does not mean you don't get to enjoy quality foods or experience different cultures. The food scene next to Lincoln will not only fuel your finals but also transport you to Italy, India, China and Japan.