First, there's the coughing. Then comes the fever, muscle aches and exhaustion. By day two, you might find it difficult to get out of bed.
For college students, the flu usually lasts about eight days. More than just feeling awful, a fast-paced college curriculum can mean missing out on critical lessons. Then when you're feeling better, you'll have twice as much work as you try to catch up.

Surviving college during flu season isn't easy. Learn more about how the flu spreads on college campuses and when you can do about it.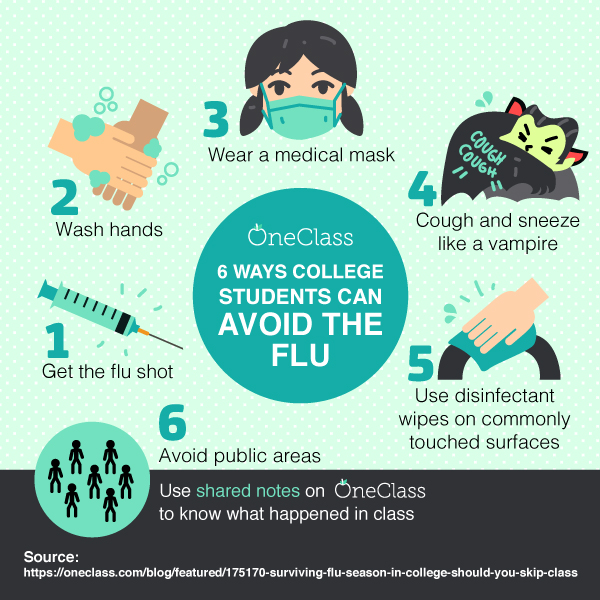 Simply copy and paste the code below and you can share this infographic on your site:

What College Students Should Know About the Flu
Viruses like the flu spread rapidly on college campuses, and proximity plays a big role.

Students are in close contact during class and when socializing. There are tight living spaces in dorms and apartments. Plus, college life frequently means high stress and very little sleep. All-nighters don't strengthen your immune system, and these lifestyle factors can put you at a higher risk of catching the virus.

The most contagious time for the flu is 24 hours before you start to feel symptoms. That means you or someone you know could be spreading the virus without even realizing it. This highly contagious time extends three to five days after your symptoms start.

With a cough or sneeze, the virus can spread across classroom desks, cafeteria countertops, keyboards, gym equipment and more.

Carlos Acuña-Villaorduña, an infectious disease specialist and Boston University professor, says, "If elderly people get sick, they isolate themselves, but young people keep working and fueling the virus's transmission."

If you're feeling under the weather and still go to class, you could be creating a ripple effect that spreads the illness to your classmates and beyond. On the flip side, healthy students face the risk that a classmate could be exposing them to the virus.
What About the Coronavirus?
If the regular flu wasn't scary enough, there's another health threat to worry about.

The quickly spreading Wuhan Coronavirus has caused the World Health Organization to declare a global emergency. The respiratory illness could have symptoms like fever, cough and shortness of breath. In severe cases, it can cause pneumonia, respiratory problems and death.

Harvard Medical School explains that it's a "rapidly evolving health story" and information is changing quickly. To prevent its spread, people should use basic infectious disease precautions such as washing your hands and covering your mouth when you cough or sneeze.

Visit Johns Hopkins' coronavirus tracking dashboard for an interactive map showing the real-time data about where coronavirus has spread.
There is still so much that's unknown about the threat of coronavirus, and many students are on edge.

There has been one confirmed case of coronavirus at Arizona State University. The person did not live on-campus and has been isolated. Subsequently, more than 25,000 students have signed a petition on Change.org urging ASU administrators to cancel classes.

"We do not want to risk our lives by attending class," said the petition.

"It's hysteria," said one Asian student who lives in the dorms. "I cough in class and everybody looks at me," she said. As the petition explained: "Students just want to know more information about this virus before going on campus."

Is The Flu A Higher Risk?
At present, there are still only a few cases of coronavirus in the U.S. Comparatively, about one in ten people will get the influenza virus each flu season.

There is a greater chance that you'll be exposed to the seasonal flu virus, and for most college students in the U.S., the flu is a higher risk.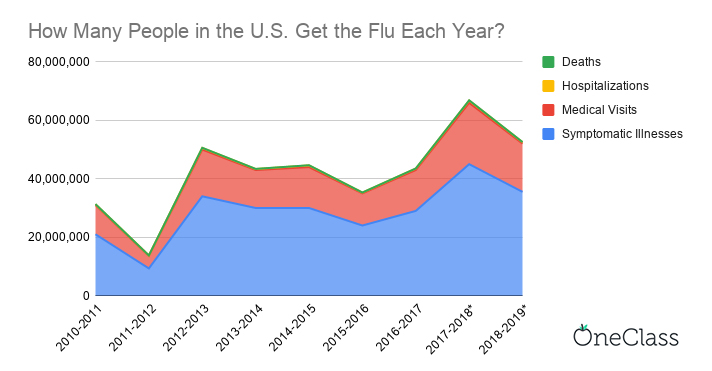 The Center for Disease Control and Prevention (CDC) estimates that each year, the flu causes about nine to 45 million illnesses, 140,000 to 810,000 hospitalizations, and between 12,000 and 61,000 deaths. Since 2019, there have been 337,157 deaths as a result of the Influenza virus.
6 Ways College Students Can Avoid the Flu
Healthy practices can help protect you from both influenza and coronavirus.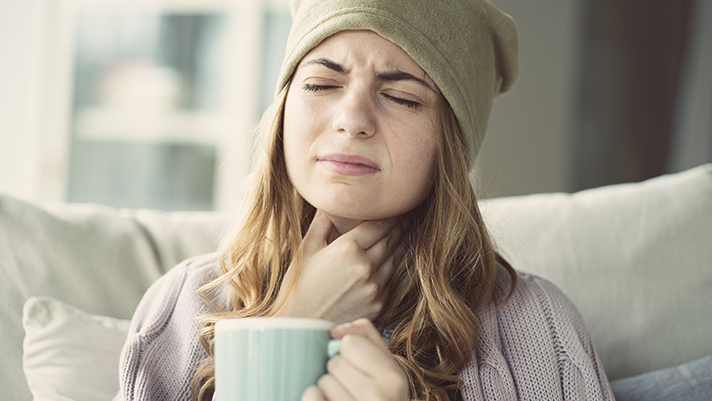 1. Get the Vaccine
The flu vaccine can reduce the likelihood that you'll contract the virus and reduce the intensity of the virus if you do get it.

Among adults in the United States, about 45 percent get the flu vaccine. This rate is lower among students, and it's estimated that between eight and 39 percent of college students get the vaccine.

Despite this, college life makes the flu shot even more valuable, and school officials are widely encouraging students to get the shot. It may even be available at your school's health services department. Between dorms, classes and social life, getting vaccinated is a great way to protect yourself and help your fellow students by reducing the spread of the virus.
2. Wash Your Hands!
The recommendation to wash your hands may seem like a basic one. However, according to the CDC, washing your hands is the single most important infection control measure.

The rule of thumb is soap and water for at least 20 seconds, and then dry using paper towels.

Hand sanitizer is the next best option. Experts say that it kills some germs, but it's usually not enough. For best results, find a brand that has 62 to 70 percent ethyl alcohol, and get your hands fully wet when applying. It should take about 15-20 seconds for your hands to dry.

When talking about the coronavirus, comedian Trevor Noah jokes:

"Here's the thing. Scientists always warn us about some new weird death virus. And when we're like, 'What's the plan?' They're like 'Uh, wash your hands.'

That's not a plan. There's an outbreak and all you're saying is wash your hands. I've never seen a zombie movie where there's like 'Ahhh, they're coming.' [And then after washing your hands], 'Ok, we're good.'"
3. Wear a Medical Mask
When there's a flu pandemic, it can seem even more terrifying as medical masks start to become the standard.

Wearing a medical mask can be a precaution against pathogens such influenza or coronavirus. It's a way to protect yourself and others against the disease-ridden moisture droplets of saliva and mucus.

Health care workers interacting directly with coronavirus are wearing heavy-duty disposable masks with a N95 respirator. These tightly-fitting masks block out at least 95 percent of airborne particles.

Common surgical masks are more comfortable, and they still provide some protection against the spread of the disease. "Some infectious disease experts have also suggested that wearing a face mask may have some value if it keeps you from touching your face and nose," said NPR. The masks block a major pathway for germs to get into your body.

4. Cough and Sneeze Like a Vampire
Coughing or sneezing into your hands means you'll spread those germs onto everything you touch.

The practice of sneezing into your elbow is reminiscent of Dracula's classic swooping hand gesture. In the past decade, this has become the standard suggestion of authorities like the CDC, American Academy of Pediatrics and Sesame Street. If you need a demonstration, you can hear Elmo explain the right way to sneeze.

5. Use Disinfectant Wipes
In the close living spaces of college dorms and apartments, germs spread quickly through seemingly benign objects like doorknobs and remote controls.
Disinfectant wipes and sprays can help you avoid the spread of the flu and the common cold. They're especially useful if someone in your vicinity is sick.

Both Clorox and Lysol products have made early claims that they're effective against the spread of the flu and viruses similar to the current strain of coronavirus. The instructions on the label are important and will determine how well they disinfect. For example, use them on non-porous surfaces, like that doorknob, and give it a couple of minutes to work.

6. Avoid Public Areas
Close contact with the wider public can expand your exposure risk. The more people you interact with, the greater the opportunity that the virus has to infect someone else.

With a typical flu virus, people are contagious before they even start to show symptoms, increasing risk of transmission.

College students may be tempted to push through their illness rather than staying home. However, there are systems in place at college that can help you avoid spreading the flu.

For sick students, many colleges will deliver food from the dining hall. With a contagious virus like the flu, your college may even put you up in a single room with a private bathroom so that you can avoid spreading it around.

As to classes, apps like OneClass give you access to shared class notes so you can know what's happening even if you're not there.

Interestingly, students are using OneClass to catch up after they've been sick, but some students are taking a precautionary approach. Rather than further increasing their potential exposure, students can stay on top of their classwork by downloading class notes and emailing their professor.

For those who have compromised immune systems, avoiding large lecture halls can be especially important. With OneClass, you can still learn your coursework and get good grades, but you don't have to battle the germs to do it.

The flu season can be dangerous.

OneClass enables students to stay home and avoid exposure to germs during the cold and flu season. Learn more about how shared class notes have helped more than 90 percent of users improve their grades and can help you avoid the misery of the flu.

image attribution: sebra – stock.adobe.com