Suffolk University is a private research university in Boston, Massachusetts. The school has around 7,500 students that attend. The school has an acceptance rate of around 84%. Here are 10 different buildings you need to know about at Suffolk University.
1. Rosalie K. Stahl Center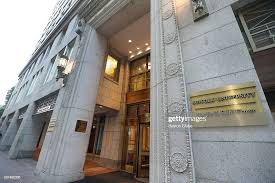 The center hosts an impressive collection of resources in the Mildred F. Sawyer Library. The building has over 128,000 books and 144,000 documents on microfilm. The center also is home to the nonprofit Salamander, Inc, which publishes a literary journal twice a year for fiction, nonfiction, and poetry.
2. Nathan R. Miller Residence Hall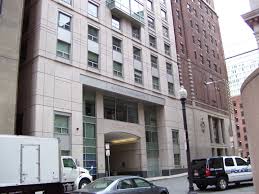 This is a 19 story residential building that mostly accommodates two people. The building is very close to fun places to visit such as the
Faneuil Hall Marketplace and the Boston Public Gardens. The room is suite-style with a shared adjoining bathroom.
3. Frank Sawyer Building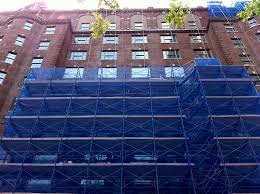 The Frank Sawyer Building is home to many different academic programs. The building has access to 10 different floors with departments such as the theater department, police department, and art and design. The building also has access to computing labs, study areas, and a cafe.
4. Leonard J. Samia Academic Center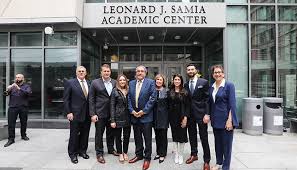 The academic center holds classrooms as well as science classrooms and a student art gallery. You will find faculty offices where students can come to ask questions on assignments. There is also a 200-seat dining facility which makes it ideal for students and friends to catch a bite to eat.
5. Ridgeway Building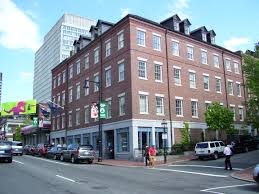 Ridgeway building is where you find a large amount of the administrative buildings as well as the fitness area and athletic department. The fitness area which is called the Michael and Larry Smith Fitness Center has a large gymnasium for basketball and volleyball as well as a weight room. The weight room is primarily used by varsity athletes for strength conditioning.
6. Michael S. & Larry E. Smith Residence Hall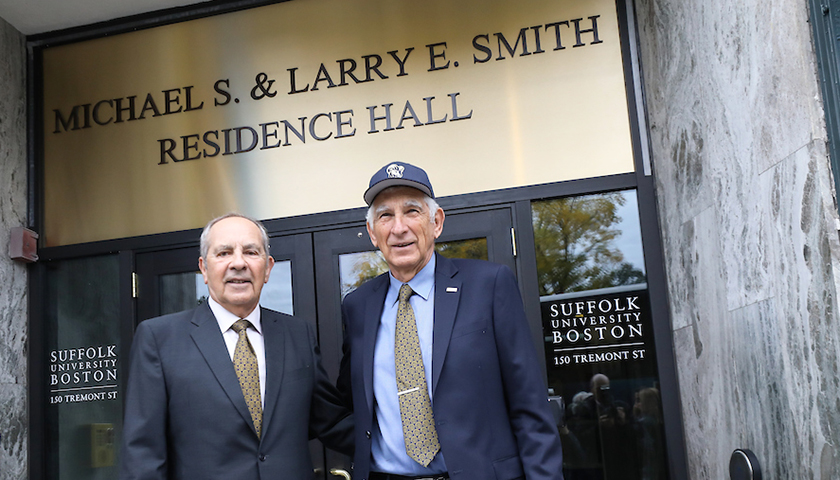 The residence hall is where students can conveniently take their classes near where they live. The residence hall was named after two former alumni who had been greatly involved in the school and even served on the board of trustees. The outside gives a great modern feel with the marble.
7. David J. Sargent Hall
David J. Sargent Hall is where you will find the School of Law. Law is a broad topic and there are many different sub-specialties of law that one can specialize in such as business or environmental law. The building also has a bookstore, alumni club, lecture halls, and mock courtrooms.
8. Modern Theatre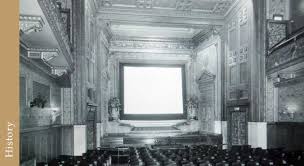 The Modern theater is where you will find a large space for the theater department to showcase their student talent. The theater is equipped with comfortable seating as well as a large stage and state-of-the-art lighting. The theater always has interesting events going on such as holiday concerts or theatrical performances that change yearly.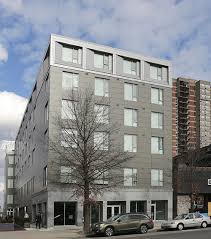 This residential area is co-ed and holds around 380 students. The building double and triple style studio apartments. The building is conveniently close to plenty of different hot spots to visit such as the Isabella Stewart Gardner Museum and Paradis Rock Club.
10. Athletic Field and Complex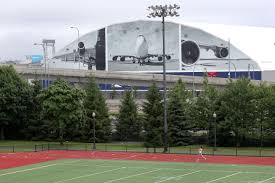 The athletic field is where you will find a majority of various games at the college such as baseball, soccer, and track. The complex holds offices and seating so students can watch their fellow classmates. The seating is comfortable and every seat gives a good view of the game.
Suffolk University is unique in the area that it is located in. Because it is in Boston, the University gives students access to plenty of fun events and buildings to explore as well as optimal internship and job ideas. The buildings range from large residential areas as well as even a law school.