North Dakota State University, is a public research university located in Fargo, North Dakota. The school has around 11,000 undergraduate students that attend. The school has a 93% acceptance rate. Here are 10 different buildings you need to visit at North Dakota State University.
1. Sugar Beat Research Building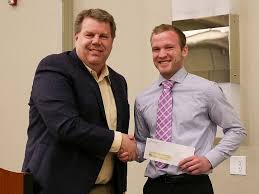 The Sugar Beat Research building was donated to the North Dakota Agriculture Experiment Station, by sugar beat growers. The building is used by students to conduct research on sugar beats such as growth patterns and different sizing. The building is a great way for students to get hands-on learning with a test subject.
2. West Dining Center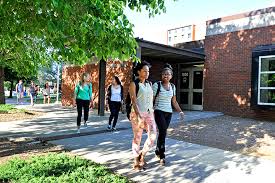 West Dining Center is where you will find the office for orientation as well as the academic collegiate enhancement center. The building is over 24,000 square feet. The building is normally open from 8am-10:30am during normal hours of operation.
3. Thompson Hall
Thompson Hall is a 9 story structure that holds over 270 students. The building has a lounge area, recreation, and tv room and holds around 30 students per floor. This makes it optimal for students to easily get to know each other.
4. St. Paul's Chapel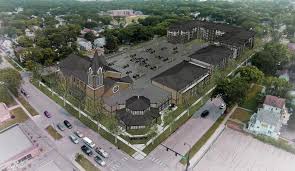 The chapel is for students to be able to visit with other students who are also Catholic. The chapel holds various bible studies well as mass times so you never have to choose between school and worship again. It is a great community that is perfect for meeting like-minded people.
5. University Village
University Village was made for students who are married. At the time when the building was getting built the school was seeing an overflow of married students and need proper housing. This village is unique and makes for a tight-knit community.
6. University Police and Safety
This building used to be where the office of campus dining was held. Now it serves as the office for police and safety. In this building, you are able to report and criminal activity or suspicious behavior. If you ever feel unsafe, this is the building you will want to reach for safe walks or any other issue at hand.
7. Churchhill Hall
Churchhill Hall is a residence hall that holds over 190 residence that is male. The hall has access to computer rooms so students are able to work on homework in a conveniently located place. The hall also has a basement for students to enjoy recreational activities.
8. Graduate Center
The graduate center is where you will find the psychology department for social and clinical psychology. The building holds graduate-level classes as well as has offices there as well for any questions you might have. The building has labs for research and projects.
9. Batcheller Technology Center
The Batcheller Technology Center holds a variety of different centers when it comes to tech. One of the centers is called Appareo Systems. Appareo Systems creates hardware and software solutions for the aviation and defense industries. The other centers are Pedigree Technologies and
Center for Biopharmaceutical Research and Production.
10. Carnegie Library
The library is your go-to resource for research and homework. You have access to the German for Russian collection. The library has plenty of online resources such as media materials as well as even a center for writers. The center for writers allows students to get writing support on projects or even just a second pair of eyes for critiques.
North Dakota State University is a medium-sized school that has various degrees of buildings to visit. The school has everything within a close distance to each other. The variety of buildings ranges from residence halls with their own game rooms and computer rooms, to the library for homework help to even a research building dedicated to sugar beets.