North Carolina Wesleyan College is a private Methodist liberal arts college in Rocky Mount, North Carolina. The school has around 2,000 students and an acceptance rate of around 62%. Here are 10 different buildings you need to know about at North Carolina Wesleyan College.
1. Roger G. & Gaile D. Taylor Center
The center is used for a variety of different sports and athletic rooms. It holds the athletic hall of fame. It is where students are seen daily using the gym and the fitness centers. The fitness center has plenty of free weights as well as machines.
2. Dunn Center of Performing Arts
The Dunn Center of performing arts is a building that is used for hosting perfomances such as theatrical, comedy, and singing. The building has plenty of shows throughout the year. This building is a great building to take any visiting friends or family for inexpensive and fun entertainment.
3. Leon Russell Chapel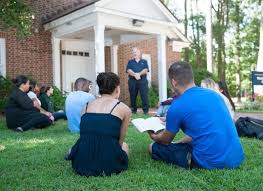 The Leon Russell Chapel is where you will find students gathered together for various religious activities and ceremonies. This makes it convenient for students because they are able to freely practice their religion on campus and nearby if they live on campus as well. The chapel is quiet and is a great time to meditate.
4. Hardee's Student Union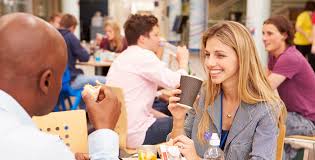 The Student union is a popular hub for students to visit as it the cafeteria, bookstore, international student relations, residence life office and so much more. Students are able to enjoy a tasty meal as well as choose from tons of textbooks and school spirited apparel. The building serves a multi-purpose building that has plenty of seating for all your needs.
5. Vernon T. Bradley Jr. Fieldhouse
The fieldhouse is where you will find the coaches for sports offices as well as the weight room and training rooms that students use for conditioning. The weight room has a great variety of different weights/sizes as well as machines to use.
6. Gateway Technology Center
The gateway technology center is used for classrooms such as business and marketing majors. The building also has a presentation room that is optimal for students to use to practice speeches for projects. There is a computer lab so students can conveniently research or do homework.
7. Hartness Student Center
The Hartness student center contains the student activities office, cheer coach's office, WesSide grill, and a game room/lounge. This building is the perfect place to go when you want to chill with your friends. It also holds a lot of information when it comes to knowing about what events are happening around campus.
8. Pearsall Library
Pearsall Library is where students can be seen working hard on projects and homework. The library has media equipment that can be used for presentations. The library has resources for citation help and even a MakerSpace which is where you can create 3D creations with the 3D printer.
9. Pash Residence Hall
Pash residence hall used to be named Nash Hall. The building is co-ed and is open for students who are freshmen and in the international program. What makes this hall so great is that international students can get to know each other easily.
10. Bellemonte House
The Bellemonte House is the building that students visit when they have questions about advancement and development. The office of church relations and alumni office is also in this house. It is used for alumni to give donations or for staff to hold student/alumni engagement events.
North Carolina Wesleyan College is a smaller sized college. The college allows students to meet one another easily due to its small size as well as meet with professors for additional in-class help. The school has plenty of unique buildings to visit for every occasion such as relaxing with friends at a lounge, visiting a theatrical performance or seeing your design come to life at the library.