Humboldt State University is located in Arcata, California. It is the northernmost campus of the 23-school California State University system. Students enjoy a variety of resources on campus. These 10 buildings will guide you to make the most of your time at Humboldt.
1. Student Business Services Building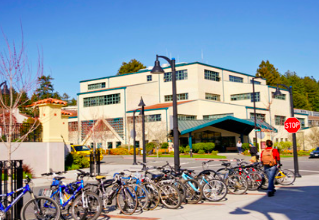 This building houses Admissions, Registrar's Office, and the University Police Department. The Financial Aid Office is also here, with counselors available to help with all types of questions. Since about 70 percent of HSU students receive some financial aid, it is likely you will visit this building.
2. Jolly Giant Commons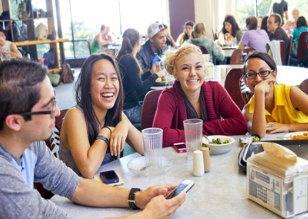 Many of the 2,000 students who live on campus study and socialize in the Jolly Giant Commons. There are all types of spaces for all types of students. On the 3rd floor is the cafeteria, the "J." At some point, you have to sample some local and organic offerings!
3. Residence Halls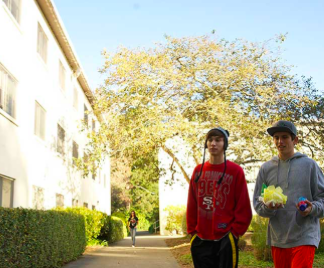 Housing ranges from traditional halls to apartments, and all rooms have Internet access. On-campus residents can choose to live in one of the special living communities, which include Academic Intensive Living, The Art Colony, Eco Living, Rainbow Community, Health + Wellness, Indoor Adventure, International Living, Native American Living, Natural Resources and Sciences Living, Outdoor Adventures + Community Service (OACS), Upperclassman + Non Traditional Students and Veterans Housing.
4. Student Health Center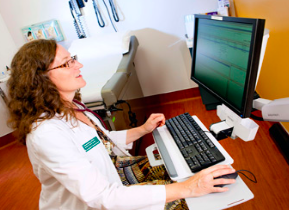 Students have access to free or low cost health services at this accredited outpatient medical facility. The Health Center has physicians, short-term counseling and a pharmacy. There is also a hospital one mile from campus and two health clinics in Arcata.
5. Library
This building houses nearly 1 million books, government documents, magazines, and journals. It also has a learning commons and internet café for all students to use. Among the offices in its bottom floor are the Veterans Enrollment & Transition Services Office and the Student Disability Resource Center. The library has dozens of nooks and crannies for students to study alone or collaboratively, and a cafe to help fuel study sessions.
6. Gist Hall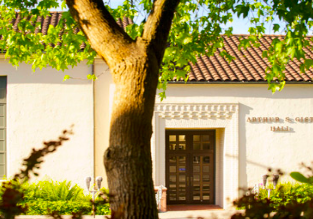 Named after the school's third president, Arthur S. Gist, this building houses the student-run Lumberjack newspaper and KRFH 610 AM (student-run radio). The building also houses smart classrooms, performance theaters, a dance studio, and the Academic and Career Advising Center. If you are a part of the fine arts, you will likely be in this building often.
7. University Center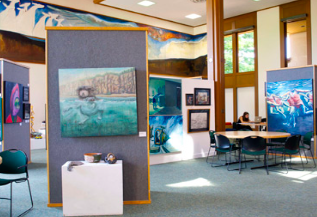 Grab a burrito at The Depot or pick up new gear at the Bookstore. Located in the heart of campus, the University Center is a hub of activity and includes student government, Center Arts (presenting internationally known performers) and clubs & activities. Just outside you'll find the UC Quad, host to numerous fairs, performances, barbecues and more. It's also a favorite place just to hang out and catch up with friends between classes.
8. Founders Hall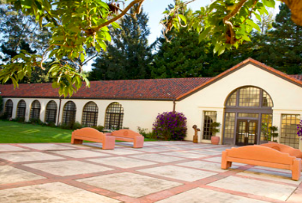 When it was first built in 1922, Founders Hall was the entire campus. It now houses many academic programs, including English, History, Politics, Geography and Geology. Seen in the school's official seal, Founders Hall is the schools most iconic building.
9. Recreation & Wellness Center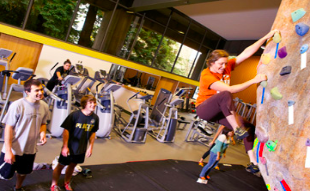 This facility has resources and facilities for students looking to maintain healthy bodies and minds. You'll also find the offices for HSU's Club Sports & Intramurals if you're looking to join a team. Finally, located in this space is Center Activities, which organizes outdoor adventures for all ages and abilities. The center even rents out outdoor equipment, like surfboards, kayaks, wetsuits and more.
10. Science Complex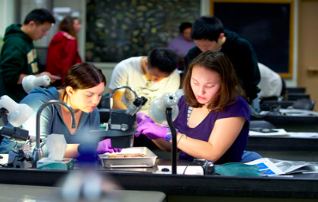 This houses an organic greenhouse, with more than 1,000 plant species from all over the world. It also hosts the Biotechnology Lab, a nuclear magnetic resonance lab, and state-of-the-art plant growth chambers. Biology is the largest major at Humboldt, and it has the largest undergraduate botany program in the nation. The Chemistry & Physics departments are also housed here.
Whether you are looking for classes, academic resources or food on campus, this list can help you. It is important to stay involved and look for help when you need it. Some of these buildings are for getting involved, and you really should try some kind of extracurricular out while at Humboldt State University.