Drake is a great midwest school for students to attend. There are over 140 degree options, and all students receive some kind of scholarship. These 10 buildings will be important for you to know as you navigate your time at Drake University.
1. Old Main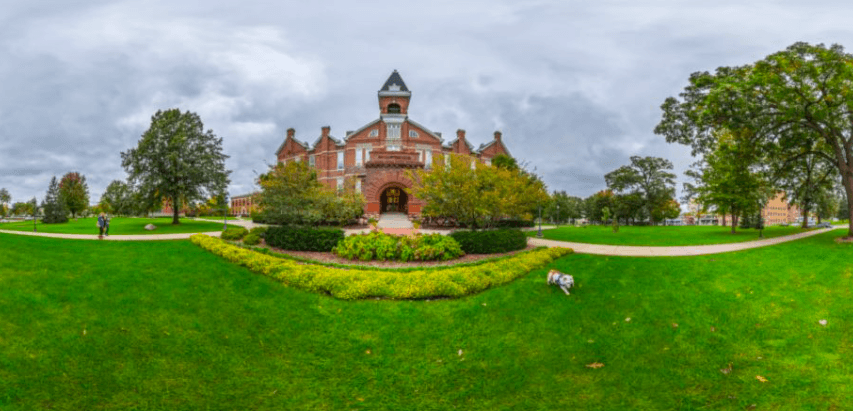 Old Main is the original building on Drake's campus. Today, it is home to Drake's administrative offices. Students come here to take their picture under Old Main's arch, perch on the nearby Drake University sign, or see the Kissing Rock in the front lawn.

2. Cowles Library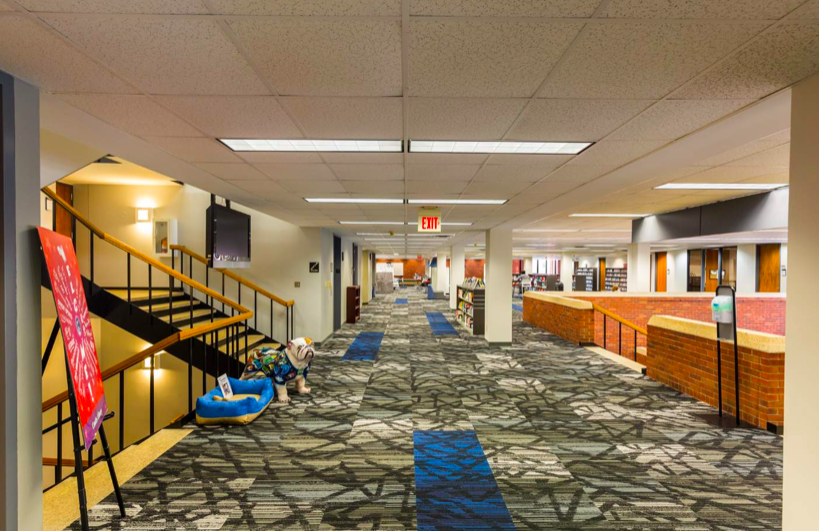 Cowles Library is the largest private academic library in Iowa. It provides free academic tutoring, study spaces, and a café. Certain areas of the library remain open 24 hours a day, which guarantees that students will always have a place to study.
3. Olmsted Student Center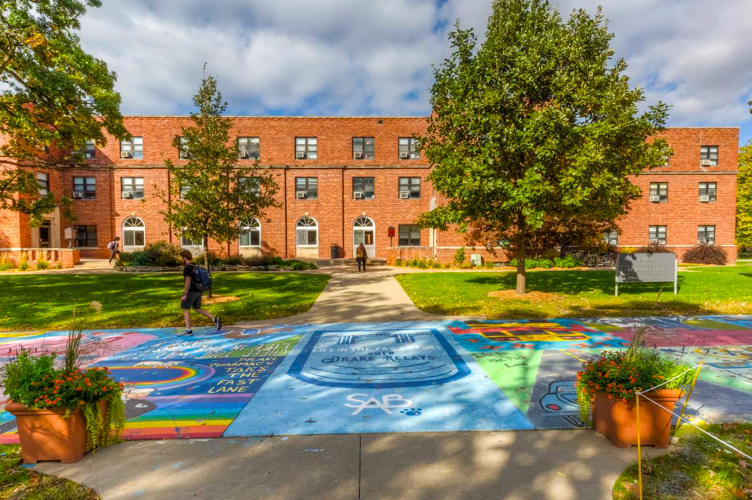 Students gather here during the day and at night to hangout. In Olmsted, you may see a band or comedian on Pomerantz stage, watch a movie in Sussman theatre, or grab a coffee or smoothie with friends. Overall, it a hot spot for students on campus.
4. Hubbell Dining Hall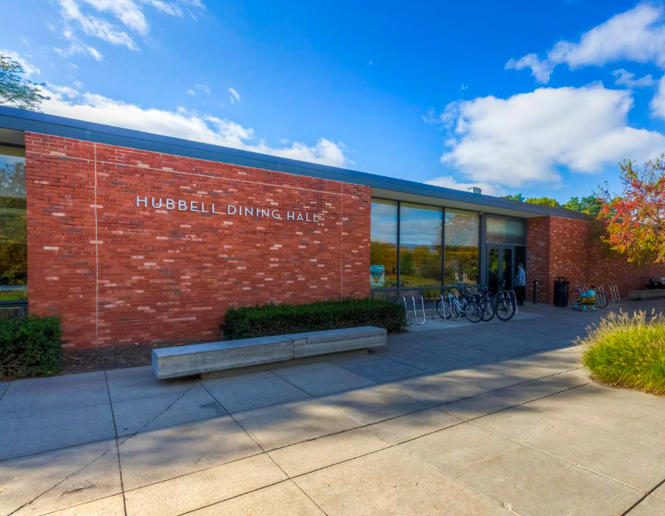 Hubbell Dining Hall offers an all-you-can-eat buffet covering an extensive menu. It is the largest dining area on campus. Students come here during all hours of the day due to its convenient location.
5. Quad Creek Cafe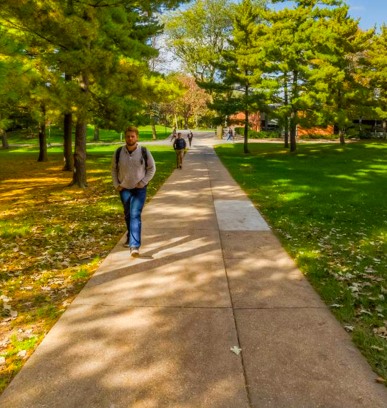 Quad Creek Café is set up similar to a food court with extended late-night hours and grab-and-go options. If on the run, Drake students can use their meal plan to grab a snack from the on-campus convenience store or at one of the on-campus cafés.
6. Knapp Center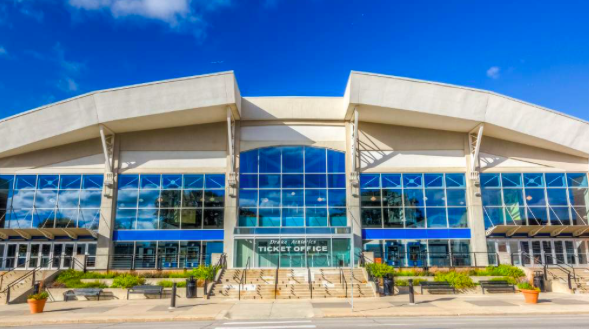 The Knapp Center is Drake's indoor arena. With 7,000 seats, the Knapp Center is the perfect place to cheer on the Bulldogs for one of Drake's Division I basketball or volleyball games. You may also find yourself in the Knapp Center to attend the prestigious Bucksbaum Lecture.
7. Bell Center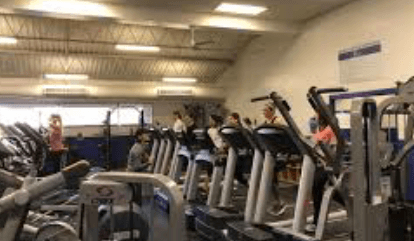 Adjacent to the Knapp Center is the Bell Center, which houses Drake's student recreational services and is a hub for over 25 intramural sports offered each year. Facilities include basketball and racquetball courts, a fitness center, and weight rooms. Bell Center is open for all students.
8. Harmon Fine Arts Center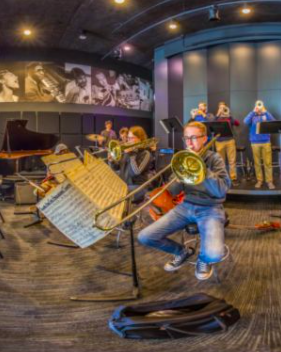 The Harmon Fine Arts Center is home to the art, theater, and music departments. FAC houses the Turner Jazz Center which offers an intimate club-style setting for jazz performances, and a state-of-the-art recording system. It also houses the 460-seat Performing Arts Hall, where each year Drake students perform an opera, a musical, and many plays and musical performances. Drake's own art museum, the Anderson Gallery is also found here.
9. Sheslow Auditorium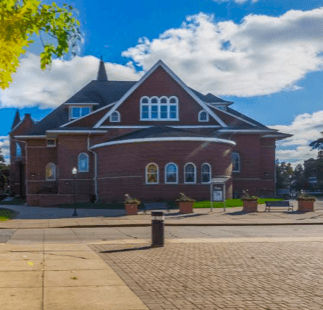 Sheslow Auditorium features a 775 seat auditorium surrounded by more than 50 stained glass windows. Sheslow is the premier venue for Drake student instrumental and vocal performances, plus guests musicians, noted speakers, and most famously: national politicians. Live from Sheslow Auditorium's Jordan stage, Drake has hosted dozens of Presidential candidates and elected officials that span the entire political spectrum, including nationally broadcasted political debates and forums on ABC, CBS, CNN, and Fusion TV.
10. Carpenter Hall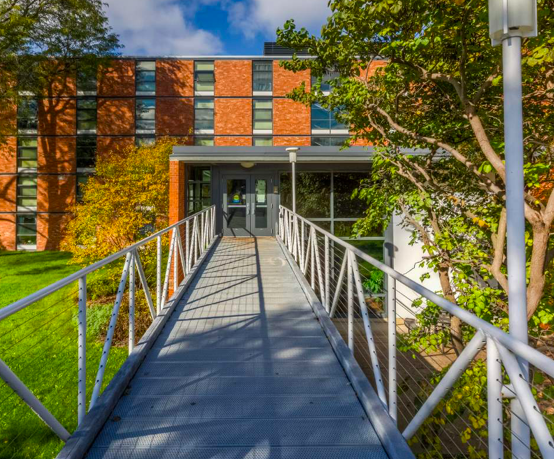 Carpenter Hall is one of Drake's first-year residence halls. Carpenter Hall is located in the Quad Creek Lofts, which is a collection of four neighboring and identical first-year halls. Each one of the first year residence halls offers spacious double, triple, and single rooms. It is common to see students socializing in the lobby, which has a television, sofas, and study areas.
Whether you are looking for classes, academic resources or food on campus, this list can help you. It is important to stay involved and look for help when you need it. Some of these buildings are for getting involved, and you really should try some kind of extracurricular out while at Drake University.