Winthrop University is a public liberal arts school that is home to over 6,000 students. Here, students are surrounded by a smaller campus which gives them the opportunity to have smaller classes. However, sometimes, getting to class can be difficult for those who do not know the buildings by heart. This is why we have created a list of the ten top buildings that you need to know if you attend Winthrop University!
1. Winthrop Coliseum
Address: Rock Hill, SC 29730
This Coliseum is one mile away from the east wing of campus. Here, students will find a 6,100 seat building that is home to the NCAA men's and women's basketball teams. Students will be able to enjoy tournaments, trade shows, concerts, convents, and other special events here. It also features Eagle sculptures and the Hall of Fame for Winthrop.
2. President's House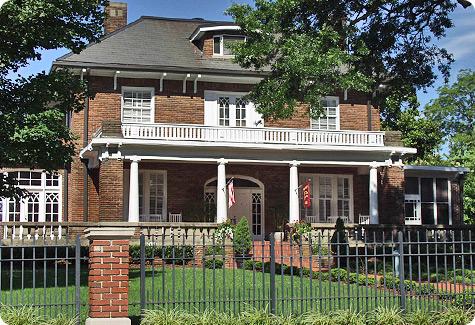 Address: 601 Oakland Avenue, Rock Hill, SC 29730
The President's House is home to the university president and has been the home to Winthrop's past 10 presidents as well. The home features a Eleanor Roosevelt Bathroom which was used by the First Lady when she came to visit Winthrop in 1943, bedrooms, a lounge area, kitchen, an outdoor area, and more.
3. Byrnes Auditorim
Address: 1703 Memorial Cir, Rock Hill, SC 29733
This building is named after former US Secretary of State and South Carolina governor, James F. Byrnes. This building serves as the auditorium, the David Bancroft Johnson Memorial Organ, and other meeting spaces for students to utilize at their own disposal.
4. DiGiorio Campus Center
Address: 2020 Alumni Dr, Rock Hill, SC 29733
This 128, 000 square-foot-building serves as the hub and heart of camous. Here, students will find a Cinema-style theatre, a nine-screen video wall, computer and wireles kiosks, email walk-up stations, pools, ping pong tables, TVs, and a game station for PlayStation, Nintendo systems, and Xbox systems.
5. Sims Science Building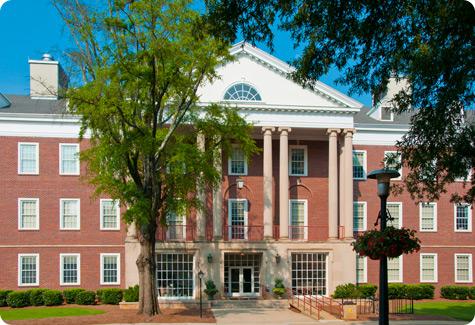 Address: Winthrop University, Rock Hill, SC, Rock Hill, SC 29733
The Sims Science Building started to serve as the second science building for campus after the demolition of the Tillman Science Building. This space has many labs, meeting spaces, study rooms, and offices for various departments within the science field at Winthrop.
6. Student Activity Center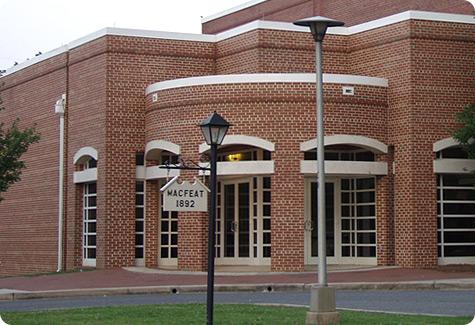 Address: 869 Charlotte Ave, Rock Hill, SC 29733
The Student Acitivty Center works to serve the Winthrop campus and the greater community of the general public. Here, students will find a multi-purpose facility, educational spaces for the Department of Physical Educations, Sports, and Human Performance, and other recreational spaces for students to utilize.
7. Ida Jane Dacus Library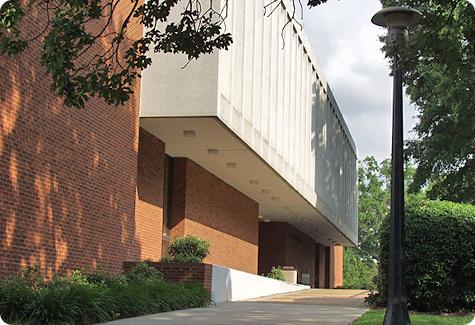 Address: 824 Oakland Ave, Rock Hill, SC 29733
This library started to serve the campus in 1969 after Winthrop outgrew the old Carnegie Library. Now, the Dacus Library allows students to have access to over thousands of library resources located in the special collections department, archives, and various online databases.
8. Dalton Hall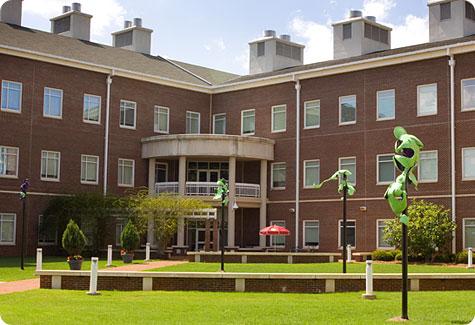 Address: 1043 Founders Ln, Rock Hill, SC 29730
This 65,000 square-foot building was completed in 1999 in honor of Becca and Harry Dalton. Students here will find different laboratory facilities for the departments of science and the offices for faculty members. Students will also find smart classrooms, instructional meeting spaces, and study rooms here.
9. Barnes Recital Hall (Conservatory of Music)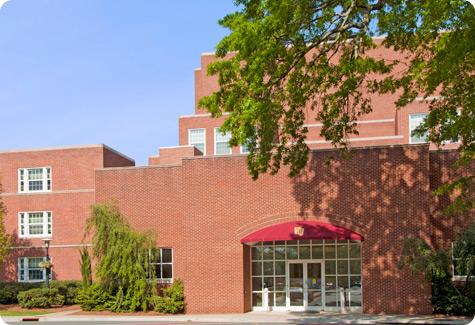 Address: 14 Ebenezer Ave, Rock Hill, SC 29732
This building is home to the performing arts. It's a recital hall where students can enjoy campus concerts from their very own peers. From time to time, faculty and staff will also enjoy among other renowned performers from around the world. Come here if you're looking for any entertainment throughout the school year!
10. Owens Hall
Address: 10 Memorial Cir, Rock Hill, SC 29730
This building is 32,200 square feet and allows students to have a building in which they can learn and relax on campus. This building has over 20 smart classrooms that is equipped with high-tech digital features, a computer lab, conference rooms, and lounge area. This building was originally named after Glenda and Jerry Owens who are alumna of the university.
This list was created to provide you with a resource to look for buildings without having to turn on your GPS every second of the day. You never know if you're by a building you know! It also helps students to familiarize themselves with campus. Hopefully this list has helped you for the future!