Utah State University is a public land grant university located in Logan, Utah. There are about 20,000 students currently enrolled on this old campus. Here's 7 of their coolest buildings.
1. Old Main Building
Address: 2000 Champ Drive, Logan, Utah 84321
The Old Main building was the first building built on the Utah State campus back in 1890. There are currently administrative offices located in this building, as well as the College of Humanities and Social Sciences.
2. Maverick Stadium
Address: 1000 Lars Hansen Drive, Logan, Utah 84321
The Maverick Stadium is a giant football stadium at Utah State. It originally opened at Romney Stadium in 1968, but has since been changed to Maverick. Games in the Mountain West Conference occur here.
3. Nora Eccles Harrison Museum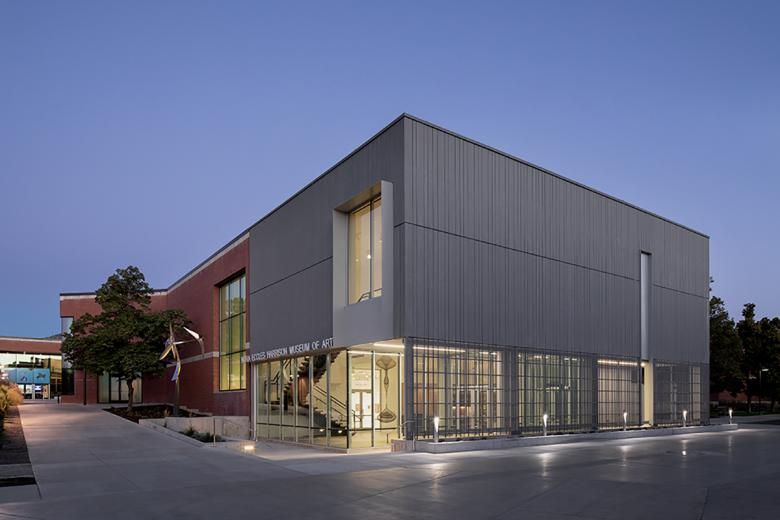 Address: 650 Aggie Blvd, Logan, Utah 84321
The Nora Eccles Harrison Museum is a modern, contemporary museum on the Utah State campus. It serves as a student museum as well, for the Caine College of Arts. Students have their own exhibit for occasions.
4. Family Life Building
Address: 2905 Old Main Hill, Logan, Utah 84321
The Family Life building, built in the early 30's, which was originally meant to be a job center during the Great Depression. It now serves as a classroom building on the Utah State campus.
5. Taggart Student Center
Address: 600 Aggie Blvd, Logan, Utah 84321
The Taggart Student Center is the community center used by all Utah State students. There are so many study rooms and living room areas available for students to use. There is a post office, a student store, food, and more.
6. Merrill-Cazier Library
Address: 3000 Old Main Hill, Logan, Utah 84321
The Merrill Cazier Library has been open since 2005, and it is connected to the older Cazier library which is 74 years old. There is a large central atrium that allows people to go back and forth between the two massive libraries.
7. Life Sciences Building
Address: 97 Bullen Hall, Logan, Utah 84321
The Life Sciences Building is home to a large number of science bases majors such as biology, engineering, nutrition and more. This building has a massive 300 seat lecture hall and many other classrooms and labs. It is a brand new building on campus.
8. Eccles Science Learning Center
Address: 41 Champ Drive, Logan, Utah 84321
The Eccles Science Learning Center is a massive science building on campus. There are tons of classrooms, labs and auditoriums in this building that are open for student use. Many science majors use this building on a daily basis.
9. SJ and Jessie E Quinney Building
Address: 58 Bullen Hall, Logan, Utah 84321
The SJ and Jessie E Quinney Building was remodeled to become the Natural Resources building in 2019. This remodel cost tens of millions of dollars to improve classrooms, laboratories, and more.
10. Russell Wanlass Performance Hall
Address: 84 Bullen Hall, Logan, Utah 84321
The Russell Wanlass Performance Hall is a massive theater on campus. Students host plays and movies here, both for class and recreationally. The visual arts and theater college uses this auditorium a lot. This theater was a gift from two alumni sisters in 2006.
This list was created to help new and returning Utah State students with familiarizing themselves with campus buildings. Hopefully this list helps students with navigating campus!