There are many courses available to students that students are unaware of. Some of these courses include the most fun courses available to take to students. One of the best ways to learn more about what is available to you as a student is by doing research. Luckily for students at Fresno Pacific University, we have done these research for you. In this article you will find the top ten coolest and most fun courses that are available for any student to take at FPU.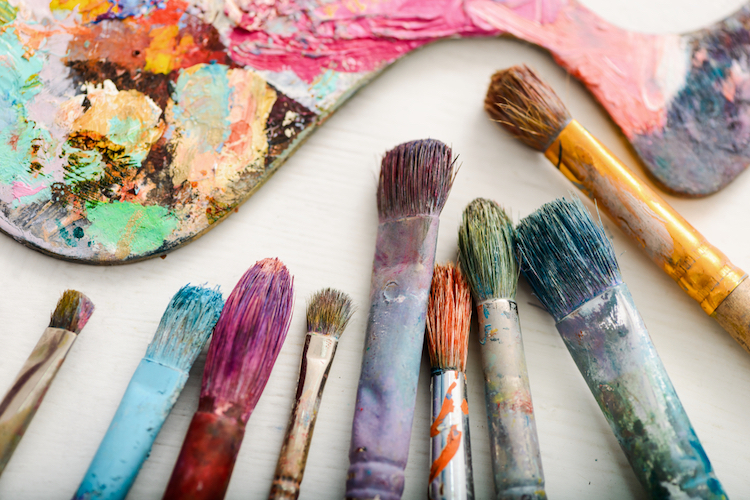 If you have ever wanted to try your hand at Art, then Art Appreciation is the perfect course for you. In this course, not only will you learn more about art but you will get to learn the history, media impact and methods that have impacted society. This class will also focus on the different art movements and cultures that surround Art as a whole.
If you are a business major, this is a fun class that can help you in your future career. In this course you will focus on how social media impacts the different cultures, industries and trends that affect society. You will look at social media from a business perspective as well as how it shapes the communities around us. This is a highly beneficial class to anyone who wants to learn more about how social media affects our lives without us knowing.
THTR 105 is a very fun and easy course that is great to take between your difficult courses. This course focuses on the production elements in theatre. You will pay special attention to different roles that everyone plays behind stage. This is a great way to learn more about the production that goes behind shows that many people overlook. This is a great way to not only look at the history of theatre but also modern day theatre.
Music Appreciation is a fun way to learn more about the history of music. You will not only study the history but also the literature that has impacted music. You will be expected to create your own understanding and perspective of human artistic expression. This is a great way to learn more about music than what most people take the time to know.
Another fun class that is unique to this institution is MUS 103. This class will take a different look at American Popular Music and how it has changed throughout the different cultures. Not only will you look at American music but you will look at how different cultures have influenced American music. Such cultures will include Caribbean, Brazilian, Latino and African.
Philosophy is a very fun course that can be very uplifting between your difficult classes. You will look at the different topics that make up Philosophy; including human nature, metaphysics and ethics for example. You will read about different philosophers and choose your own stance on your philosophical lifestyle and view.
Sociology is another fun course that many students of any major are allowed to take. This course will look at the different principles of Sociology and how they affect students today. You will get to look at this concept in a modern day perspective and learn not only about the past but how it has affected us today. This is a very good class for any major to take as it will teach you more about how society functions and why.
In this course, you will focus on the different dimensions of wellness. You will look at how our personal choices and responsibilities link to the wellness of not only ourselves but others around us. You will study health risk and different destructive behaviors. And you will also look at how you can change your own wellness with positive thinking and attitudes.
One class that is available to all students is THEO 434. You will look at what it means to follow Jesus and the historical context that comes with different religions. You will look at the different theology and radical movements from history that now affects contemporary day religion. This course is available for anyone to take, you do not have to be a part of a specific religion to take it.
In the current day climate regarding Environmental Studies, it could be very beneficial for anyone to take this course. In this course you will focus on the relationships between peoples actions and the environment. You will look at the history of Environmental Science along with the current day issues. You can learn how to change your lifestyle to help the environment today.
If you are looking for a fun way to get credits, taking different courses outside of your major is the answer. There are a wide variety of classes available to students that many people are unaware of. This article gave you ten amazing courses that you can take at Fresno Pacific University. Do not be afraid to enlist in one today!