You may be a student looking for a job so you can gain some experience in a field or get a job just to get some extra money. Students have plenty of option at the campus they go to. Pomona college has opportunities for students to join a position at school. Here is a list of jobs and opportunities for students at Pomona College.
This is a job for students that would like to work at a food service place to prep food and cash out students. This is a minimum wage job as there are chances to raise your wage for the amount of time you work. Work is also flexible as they are ware of students busy schedules.
2. Customer Service Representitive
This job is for students that are able to communicate with other students and co-workers to maintain their roles in the job. You will have to answer phone calls and keep detailed records as well as answer students questions about school.
3. Student Farm Laborer
There is a current search for a student farm laborer to work in the
College of Agriculture. There will be some physical demands, so students should make sure that they will be able to meet the demands such as moving heavy objects and riding a tractor. This is a minim wage job.
4. Admissions Representative
This position requires students to take in inquires of students and to keep track of admissions. You will be on the computer a lot so make sure you know the basics of the computer. You will also be needing the knowledge to answer students questions about admissions to the schools and have great communicating skills.
5. Tutoring
As tutor students would have to have the knowledge of the course content and be able to teach other students in a well mannered way. Students pursuing a teaching career will have great experience with this job and would look good on their resume.
6. Multimedia Specialist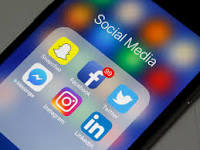 If you are a student that is doing great on social media and have great video making skills, including editing than this would be a great job for you. The basis is to make people knowledgeable on Pomona college. This is a high paying job with $22.71 per hour.

Take notes with OneClass and receive payments while you go to class. When you take Notes with OneClass, you not only earn but also get better at studying and focusing during your lectures. Become a Note taker today.