Arizona State University builds a community that achieve a healthy lifestyle within the means of their foundational elements including Live, Feel, Learn and Engage. Each of it is promoted to build the best in you and help to contribute to the current wellness of mental, physical, social and spiritual being.
The university aims to help the students not only in succeeding their career, but to also have a strong personality and character. They've implemented Health and Wellness services that provide the necessary help of the students. For better guidance on what you can have, check it below.
1. Counseling Services
Counseling Services at Arizona State University offer confidential and limited professional counseling and crisis services for the students. It is design to help the students that are experiencing emotional concerns, problems in adjustment and other factors that are affecting their ability ot achieve personal and academic goals.
Schedule:
Monday, 8 a.m. – 7 p.m.
Tuesday, 8 a.m. – 5 p.m.
Wednesday, 8 a.m. – 5 p.m.
Thursday, 8 a.m. – 7 p.m.
Friday, 8 a.m. – 5 p.m.
Contact Numbers:
Downtown Phoenix: 602-496-1155
Polytechnic: 480-727-1255
Tempe: 480-965-6146
West: 602-543-8125
2. Health Services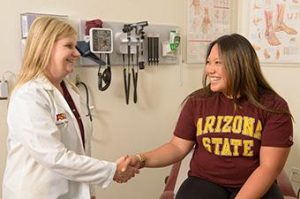 Health services from Arizona State University is dedicated to the educational and well-being success of the students. This aim to provide high quality health care that is affordable, accessible and compassionate. The university has more than 20 physicians and nurse practitioners on board to help you.
Schedule an appointment
Online, in person during regular business hours or by phone: 480-965-3349
After hours medical advice
Call 480-965-3349
3. Sun Devil Fitness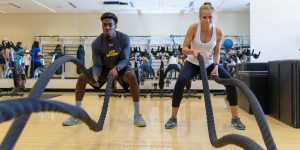 Sun Devil Fitness help to enhance the experience of the students by offering services, programs and facilities that promotes the healthier lifestyle, build communities and enable the student to reach success. It offers a variety of fitness, recreation and sport opportunities. You can avail this service for the following locations.
Sun Devil Fitness Complex (SDFC) 
Downtown Phoenix
330 N. 1st Avenue
Phoenix, AZ 85003
Phone: 602-496 -7777
Sun Devil Fitness Complex (SDFC)
Polytechnic Campus
7332 Sun Devil Mall
Mesa, AZ 85212
Phone: 480-727-1313
Sun Devil Fitness Complex (SDFC)
Tempe Campus
400 E. Apache Blvd.
Tempe, AZ 85287
Phone: 480-727-7802
Sun Devil Fitness Complex (SDFC)
West Campus
13351 N. 47th Ave.
Glendale, AZ 85306
Phone: 602-543-3488
4. TAO Connect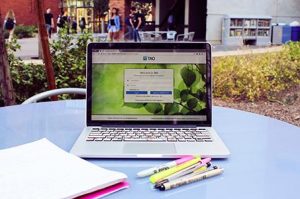 A self-help and free tool that is made for emotional wellbeing, TAO Connect is build to help and support your success at Arizona State University. This offer resources and tools that provides services for calming your worry, managing your stress, improving your mood and enhancing your relationships.
How to Access?
You can access it on your smart phone device or computer. Visit TAO Connect to get started. Click on the "sign-up in self-help" and use your @asu.edu email address.
5. Inside ASU Podcast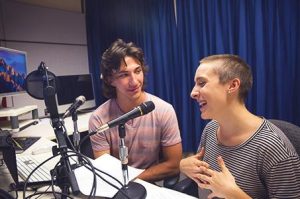 Inside ASU Podcast is the support you need for years of studying at Arizona State University. Inside ASUa offers information about financial aid, living on campus, joining clubs and other things you need to be prepared in ASU. There will be stories, tips and stories along the way.
Check this link for more information about Inside ASU:
https://students.asu.edu/insideasu