College is supposed to be the best years of students' lives. Of course it is truly made up of wonderful memories that students will treasure for ever, however sometimes it can be the worst place. College students are no different than everyone else, and can get sick. Actually they are more likely to get sick for so many different reasons. Luckily, UConn has some great services that students can take advantage of in order to get back to feeling amazing! Here are the 5 Health and Wellness Services at UConn.
1. UConn Health Services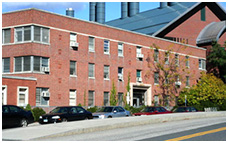 The first service on this list is UCONN Health Services. This service is the main health building on campus, and is also referred to as the infirmary. Students can come to the infirmary for a number of reasons, and it is pretty easy to book an appointment. The infirmary also offers free flu shots, and while the doctors are not the best they can prescribe medication, students just may have to go back again. The easiest way to get an appointment is to go on the infirmary website and book an appointment, however for emergencies students can just walk in.
2. UCONN Health

The second service on this list is UCONN Health. This service is actually a little drive to get to since it's also the teaching school for many medical courses. This service is great for anyone seeking more in depth medical attention than the infirmary. There are certified doctors on staff, however the first people who usually meet with students are actually students training to become some sort of medical field. While it can be frustrating while your sick, it is nice to have a place nearby for medical help.
3. Counseling and Mental Health Services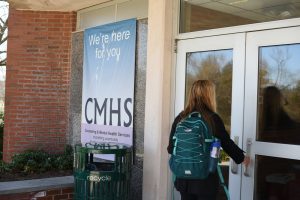 The third place on this list is Counseling and Mental Health Services. Another name for this service is CMHS, and a lot of people on campus know about this building. It is located in Arjona, and while it is not busy during the first couple weeks of school, it does get crazy booked as the weeks get harder. Students should try to book appointments as early as possible because college is such a hard time, and sometimes they just need someone to help them. All of the staff are trained professionals, and are always there to help!
4. UConn Urgent Care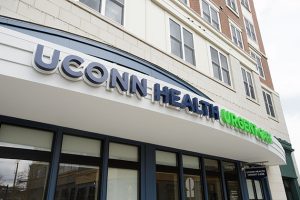 The fourth place on this list is UCONN Urgent Care. It is located in Storrs Center right under building 3 of the Oaks. While the wait time can take a long period of time, it is perfect for anyone who is not feeling well. Generally, most people go to this service if they live near south campus since it is closer than the infirmary for them. The doctors are all certified, and can prescribe medications. They are actually better than the doctors at the infirmary.
5. Center for Students with Disabilities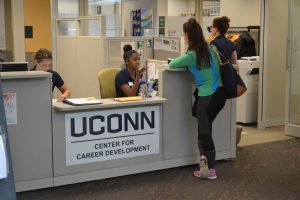 The final place on this list is the Center for Students with Disabilities. It is located on the second floor of Wilbur Cross. There are many services that this location offers for students with disabilities, however students have to be diagnosed somewhere else. While it can be frustrating to get diagnosed, it is a really helpful service.