Western New Mexico University is a public university located in Silver City, in the U.S. state of New Mexico. It has served the people of the country and its surrounding areas as a comprehensive, regional, rural, public, coeducational university since 1893 and caters to a student body diverse in age, culture, language, and ethnic background.
1) Campus Reading Groups!
The Library at WNMU created this fantastic resource where groups for all members of the WNMU community can join in to read together. Groups do not have to focus on reading books specifically; reading can involve other forms of media. The WNMU Library also runs book discussion groups that may be of interest. This is a great way to bring in a book you don't understand or garner information about another book you have an interest in!
2) Writing Center!
Do you need help in improving your writing? Well, this place is for you! The Writing Center provides much more than a proofreading service (though we can help you learn to proofread, too). Their primary goal is to help students of WNMU become more confident and skillful with words and ideas. They will help you identify your difficulties and give you some concrete tools you can use to sharpen your writing!
3) Google Books!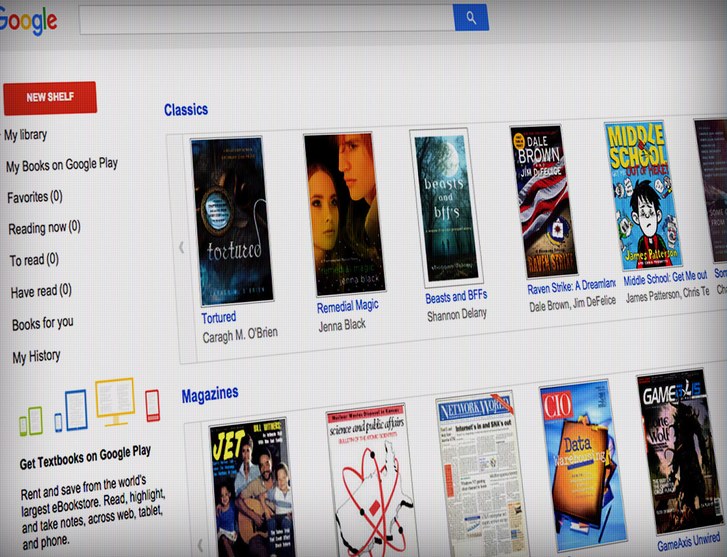 This is one of the most beneficial and fantastic resources for all students! Google Books is a website in which certain novels, books, journals, and articles can be found online. Most of the books also have additional free pages which can be read or sometimes the whole book is available online for free! Trust me, check this website out before buying your books!
4) Institutional Respiratory Collection (IRC)! 
Now I know you're probably wondering by the title, what does this even mean? Well, WNMU provides students with a unique resource in which students can access help in finding specific journals, articles, or books from the assistance provided by members of the WNMU Scholarly Communication Committee (SCC)! This is a great way get some help if you're finding difficulty in finding your resources!
5) Smart-thinking Electronic Tutoring!
Smarthinking is an electronic tutoring service available to all WNMU students. Tutoring is available 24/7. With Smarthinking you can connect and interact with a live tutor, submit your writing assignments for a class to the online Writing Center, or submit a question and receive a reply from a tutor. An interactive whiteboard and verbal connection are also available. You can also request a bilingual tutor!
6) The Online Writing Lab!
The Online Writing Lab (OWL) at WNMU houses writing resources and instructional material, and we provide these as a free service of the Writing Lab. Students, members of the community, and users worldwide will find information to assist with many writing projects. The lab can also answer writing, citation, and grammar questions.
7)  Course Reserves! 
Are you in desperate need of a specific book but don't have time to renew it! Well, WNMU provides this resource known as Course Reserves.  Faculty may place books and other course-related materials including textbooks, library materials, and personal copies on reserve for student use! This way you can make sure that you can issue out the book you want without worrying that someone else may!
8) Easybib!
This resource is a life-saver for all students! Easybib is a beautiful website which provides and helps students and professionals on how to properly credit the information that they use. Cite sources in APA, MLA, Chicago, Turabian, and Harvard, etc.…
9) Conference/Study Rooms!
Do you need a place to study with your classmates and friends? WNMU provides amazing conference and study rooms that can be booked by students for a certain period to complete their work without any noise or interruptions. Most study rooms accompany 4-8 students!
10) Britannia Online!
Britannia Online is one of the most beneficial resources for all students! Britannia is an Encyclopedia and also contains the Merriam-Webster Dictionary & Thesaurus. This is perfect for students who cannot get access to a dictionary or encyclopedia at the moment!
TOP 5 LIBRARIES NEAR WNMU!
1) J. Cloyd Miller Library! 
This is the beautiful on-campus library at Western New Mexico University! This library is filled with all the books, articles, and various resources that students can find and use to their benefit!
2) Bayard Public Library!
This library is much more than a place to check out books. They have various programs and services for everyone in the community. Nice, eager, friendly, highly-trained librarians are standing by, waiting to help everyone find the information they're looking for.
3) Gila Valley Public Library!
The Gila Valley Library promotes literacy and lifelong learning in keeping with its mission statement to provide excellent interactive children's programming and varied and creative resources for adults that reflect the diversity and interests of this frontier community. It is also known to be a great place to get some work finished!
4) Pinhole Resource Library!
This public library, although it looks minimal from the outside, actually provides ready access to information, materials, services, and equipment that contribute to the learning process. It also has facilities like Inter-Library Loans, Fax & Copy Services, Notary and of course free WiFi!
5) Silver-City Public Library!

The mission of the Silver City Public Library is to provide access to information and ideas, foster literacy, life-long learning, and creativity connect people to each other and the wider world, and strengthen the communities!