Picking a major can be confusing and even nerve-wracking. You may find yourself asking, "What if I end up not liking my major? How do I switch? Will I still be able to graduate on time?"Luckily, if you're a student at the University of South Florida, there are dozens and dozens of majors to choose from. Here is a list of the top 10 majors offered at USF to better help you make your decision.
1. Accounting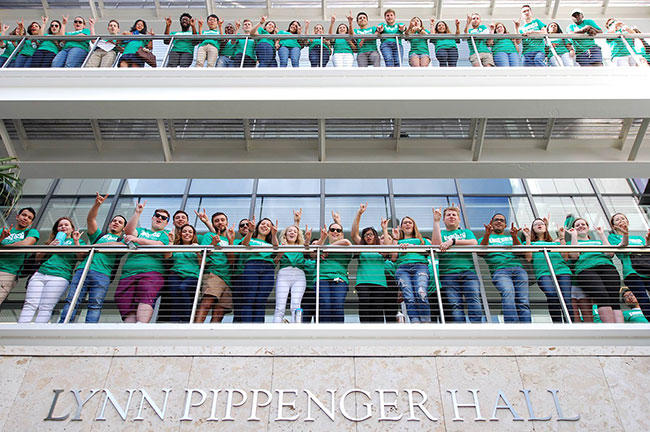 If you like numbers, you may want to consider accounting. Accounting or accountancy is the measurement, processing, and communication of financial information about economic entities such as businesses and corporations. The Lynn Pippenger School of Accountancy at USF prepares undergraduates for a variety of career options under the accounting umbrella, including auditing, tax, forensics, business consulting, and corporate compliance. Students can even join Beta Alpha Psi, an honorary organization for accounting students.
2. Advertising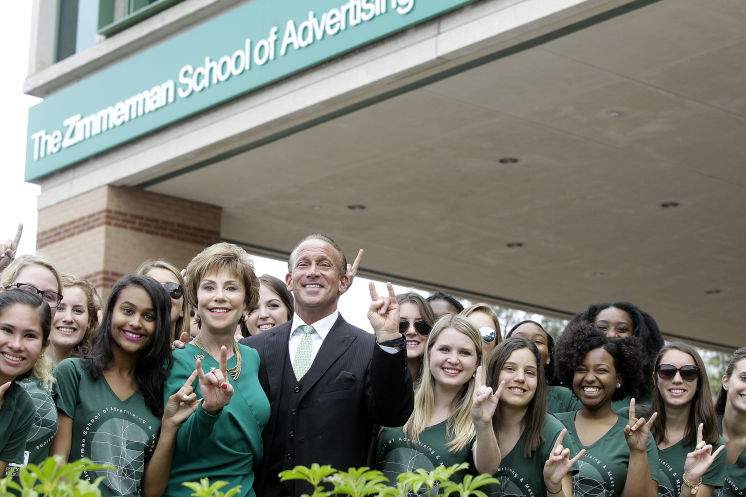 The advertising major in the Muma College of Business is unique in that it is a collaborative effort of the Zimmerman School of Advertising & Mass Communications in the College of Arts and Science and Marketing Department in the Muma College of Business. The major complements an existing advertising track in the mass communications major and provides students the opportunity to combine the creative aspects of advertising with knowledge, skills, and abilities in accounting, economics, finance, information systems, management, marketing and strategy. Being an advertising major at USF means you're also a part of the Zimmerman Advertising Program, a prestigious program that only accepts roughly 34 students per year.
3. Biomedical Sciences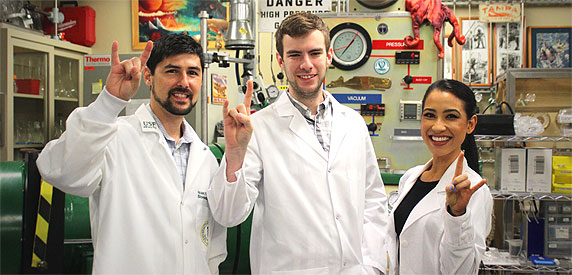 If you like science and have a passion to help others, check out biomedical science! Biomedical science combines the fields of biology and medicine in order to focus on the health of both animals and humans. The Biomedical Sciences degree serves as a gateway into a variety of health-professional programs such as Medicine, Pharmacy, Dentistry, and Physical Therapy.
4. Chemical Engineering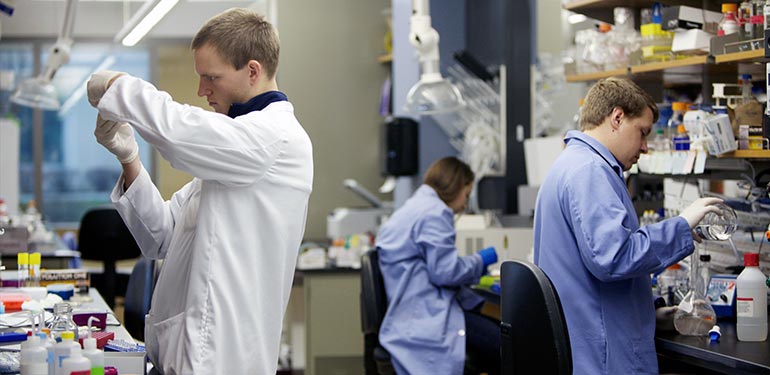 Do you like science? Were you good at chemistry in  high school? Chemical engineers apply the principles of chemistry, biology, physics, and math to solve problems that involve the production or use of chemicals, fuel, drugs, food, and many other products. A chemical engineer designs large-scale processes that convert chemicals, raw materials, living cells, microorganisms, and energy into useful forms and products.
5. Civil Engineering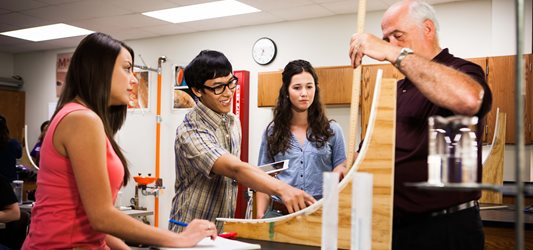 Civil engineering is similar to architectural engineering, except for the fact that civil engineers focus on much more than just buildings. Civil engineers encompass many areas of expertise. They design and supervise the construction of roads, buildings, airports, tunnels, dams, bridges, and water supply and sewage systems. Students can focus on these specialties; structures, water resources, environmental, transportation, and geotechnical.
6. Health Sciences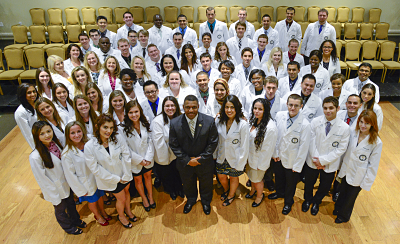 Health sciences and biomedical sciences are very similar when it comes to the course work. Health science is the discipline of applied science which deals with human and animal health. There are two parts to health science: the study, research, and knowledge of health and the application of that knowledge to improve health, cure diseases, and understanding how humans and animals function. Those who major in health sciences may work in schools, hospitals, government agencies, in public health or administration, or for non-profit groups. If you like science and learning about human or animal bodies, then consider choosing health sciences!
7. International Business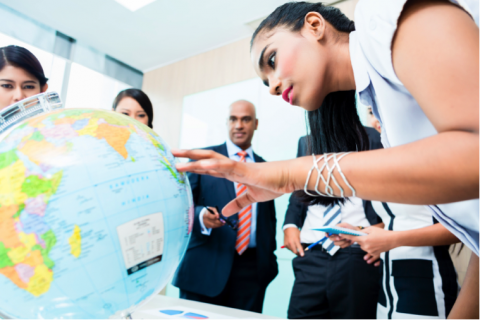 If you like to travel or love to learn languages, this might be the major for you. International business refers to cross-border commerce and other business transactions between governments or companies. Among other things, engaging in international business requires an understanding of the legal requirements and business and trade regulations of the country in which you are doing business. It's a great way to travel the world and get paid doing it!
8. Marketing
Advertising and marketing are very similar, except for the fact that marketing encompasses a lot more- with advertising falling under its umbrella. Marketing refers to the activities of a company associated with buying and selling a product or service. It includes advertising, selling and delivering products to people. You'll learn the basics of marketing, such as market research, market segmentation and targeting, consumer behavior, marketing strategy, the distribution of goods and services, pricing policies, promoting products communications, and marketing management. This is the perfect major for those who are creative and analytical minded.
9. Nursing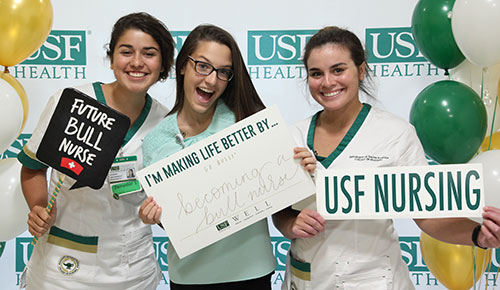 If you're a people-person and you like to help those in need, nursing could be the perfect major. Nursing is a profession within the health care sector focused on the care of individuals, families, and communities so they may attain, maintain, or recover optimal health and quality of life. The USF College of Nursing achieved the rank of #1 in the State of Florida for National Institutes of Health (NIH) research funding and #22 in the nation.
10. Political Science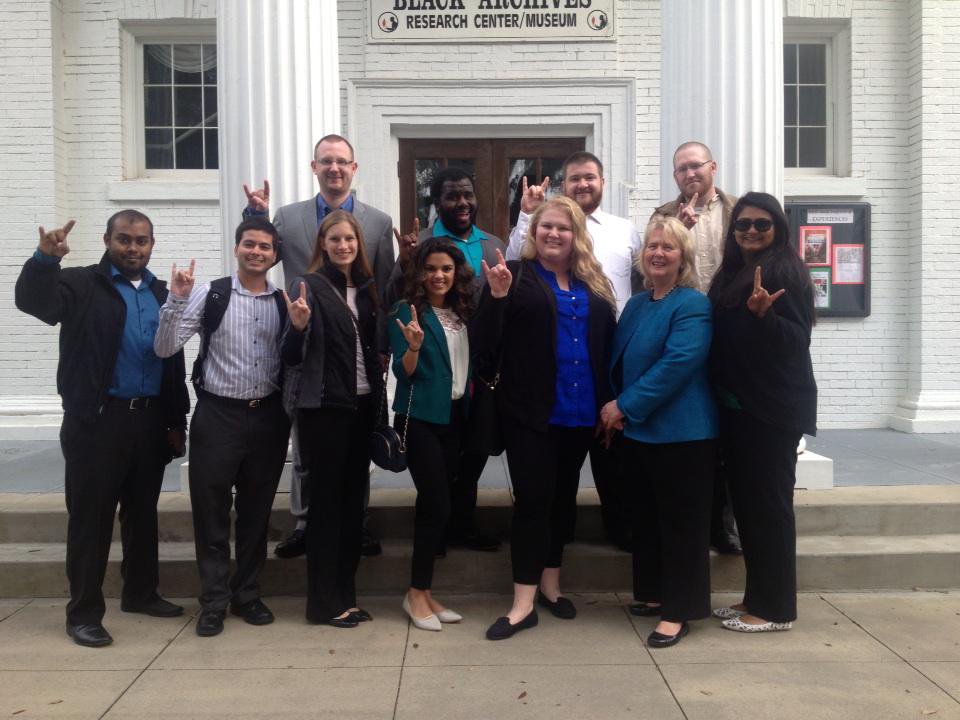 Are you interested in politics? Political science is a social science which deals with systems of governance, and the analysis of political activities, political thoughts, and political behavior. It deals extensively with the theory and practice of politics which is commonly thought of as determining of the distribution of power and resources. As a political science major at USF, you will hone the writing, communications, analytical and computer skills that are critical to a liberal arts education. The Political Science major studies the philosophy and institutions of government, as well as the behavioral elements of politics. It specifically focuses on American political institutions, state and local government, political behavior, elections, constitutional law, comparative politics, international relations, and political theory.
Picking a major can seem like you're signing your life away to something you know nothing about, but there's no need to stress. Just make sure to do some research on all sorts of majors and pick the one that sounds right for you. Hopefully this article helped shine some light on the more well-known and popular majors at USF. Go Bulls!