The University of Massachusetts Dartmouth, also referred to as UMass Dartmouth or UMassD, is one of the five campuses the operates within the University of Massachusetts umbrella organization. This school is located in North Dartmouth, Massachusetts, which falls between New Bedford and Fall River cities. The campus has an overall student body of 8,647 students, including 6,999 undergraduates and 1,648 graduate or law students. UMass Dartmouth records 399 full-time faculty on staff. With so many students, full-time faculty and staff members, it should come as no surprise that this school provides all who attend with the resources they need to succeed–especially within their libraries!
1. Library Course Reserves

Students have the option to search or browse print reserves by course, instructor or department. Students must visit the library to check-out the materials. Print Reserves are materials physically located on the reserve shelves at the Access Services Desk on the first floor of the library. Examples of materials available there are books, paper copies of journal articles, homework assignments, case studies, sample exams, etc.
2. Carney Library Books to Browse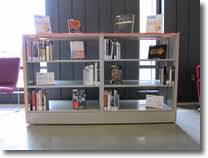 Staff at the library has created a small collection of carefully selected new books ready for students to browse and check-out. This browsing section is located in the lobby on the first floor of the Claire T. Carney Library across from the elevator, and this collection consists of books recently acquired and selected to be temporarily held in this conveniently located collection.
3. Digital Media Center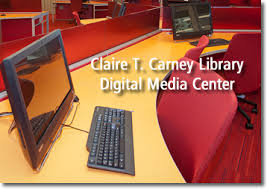 The Digital Media Center guide serves as a gateway to library resources and services for students in fully-online programs. Students will find much of the information that they need in this guide! If they don't find what they need, though, they have daily access to an online coordinator. This Media Center promotes learning styles that don't necessary get attention in the traditional classroom.
4. Citing Sources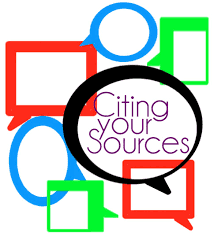 All college students at some point during the years will have trouble citing a source that is required for classes. Thankful, the library has a variety of citation manuals readily available for check out! There are also links to pages and sites that will come in handy for students in need of citation assistance.
5. For Online Learners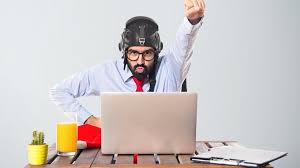 For students who are taking an online class or two, or simply want some useful study guides, the Online Programs and Classes portion of the website offers resources, notes, and more on over thirty subjects. Such subjects include accounting, nursing, management, and even economics!
6. Ask a Librarian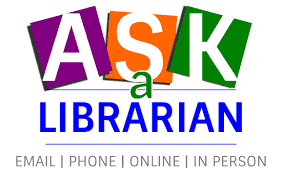 Your librarians provide research help by phone and online via instant message, text message, and email. Students can also visit in person at the Reference Desk in the Learning Commons on the 1st floor of the Claire T. Carney Library.
7. Computer Classrooms and Labs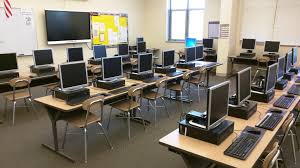 The CITS computer classrooms and labs are teaching spaces for faculty using computer technology in their coursework, and are equipped with computers (for hands-on student use) and projection systems. When not being used for teaching, the classrooms serve as public access computer labs for students, faculty, and staff.
8. Interlibrary Loan Services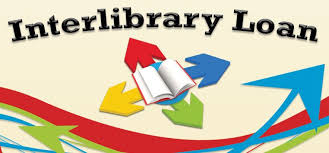 The Interlibrary Loan Services allows student, faculty, and staff members to gain access to materials not available at the UMass Library. This program provides students and staff with access to books, CD's, DVD's, digital music, and articles.
9. Group Study Rooms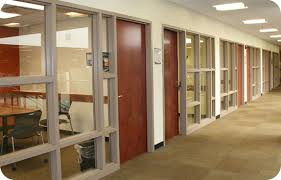 These group study rooms are ideal for traditional study groups or team projects. Students in groups of three or more may reserve group study rooms for up to three hours a week, and students may reserve these rooms up to two weeks in advance. With finals around the corner, this is the perfect resource to know about.
10. The PhotoGraphics Department

The PhotoGraphics Department, located in the Claire T. Carney Library, provides high quality photo and video services to the faculty and staff of UMass Dartmouth. The department takes pride in helping to promote the University, communicate its message, and enhance its reputation. PhotoGraphics accomplishes this by providing images and video for the University's web site, fundraising, recruitment, conferences and the presentation of scholarly and academic work.
Top 5 Libraries at UMass 
1. UMass Dartmouth – Claire T. Carney University Library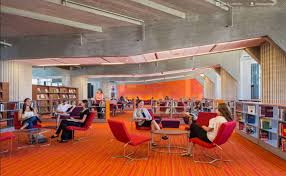 This library is located at the heart of campus! And, it is open from 7:30am-1:30am on a regular day. Hours, of course, extend near Finals. The library has a Living Room, Study Rooms, and a Grand Reading Room for students' enjoyment.
2. UMass Amherst – W.E.B. Du Bois Library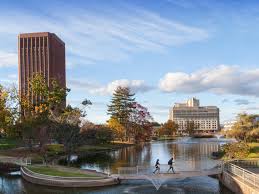 This library is great, as it is open twenty four hours a day and is accessible for all students! It is also important to note that this library is extremely unique because it houses a map room specifically dedicated to the preservation of maps and culture.
3. UMass Boston – Healey Library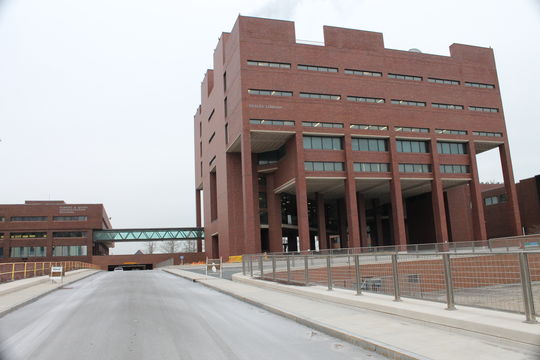 The Healey Library is open daily until 10:00pm, though these hours differ on weekends and holidays. The library is located on a lake, which makes it the perfect place for students to go and hang out or study.
4. UMass Lowell – University Libraries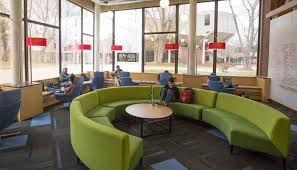 The University Libraries are home not only to resources or books, but also as locations that serve the local population as a gathering place! Events, receptions, and more are held at the library weekly. And, these events may impact the library hours, so it's important to look ahead at the public calendar.
5. UMass Worcester – The Lamar Soutter Library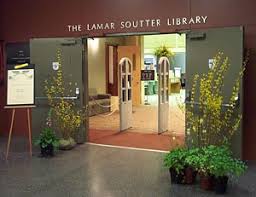 This library offers students, faculty, and staff twenty four hour access to resources, as long as they follow specific guidelines to help keep them and their fellow peers safe! The library has special sections for resources involving the public health disciplines, too.
Ultimately, the libraries and resources provided at UMass Dartmouth are wonderful and easy for students to access and utilize. With that, the library system that is found across all University of Massachusetts is popular, effective, and a great way for students and faculty to stay connected.