The three Creighton University Libraries provide expert staff, outstanding resources, and community spaces that together support the teaching and learning needs of everyone. Here are some of the resources found in these libraries.
1. RefWorks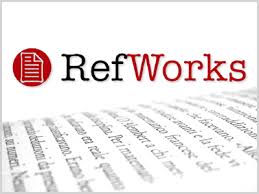 RefWorks is a web-based personal bibliographic database manager. It is used to create bibliographic database, format bibliographies, and share references with colleagues or classmates.
2. Creighton Digital Repository (CDR)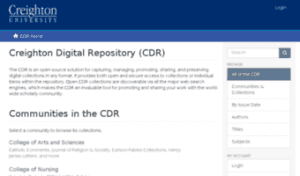 The CDR is an open source solution for capturing, managing, promoting, sharing, and preserving digital collections in any format. It provides both open and secure access to collections or individual items within the repository. Open CDR collections are discoverable via all the major web search engines, which makes the CDR an invaluable tool for promoting and sharing your work with the world-wide scholarly community.
3. Computer Labs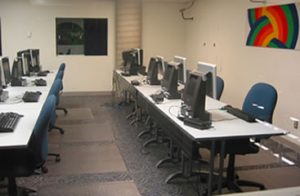 As you first come into the Health Sciences Library there are 8 computers available for searching the online resources or checking emails. There are five computers and a projector in the Reference Lab for hands on instruction with the Reference Staff.
4. JaySearch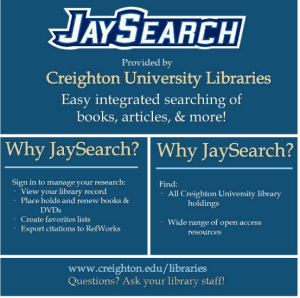 JaySearch is a discovery tool for finding books, articles, DVDs, and other resources available through the Creighton Libraries.
5. Nebraska Legal Databases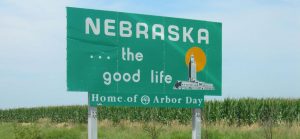 The Nebraska Legal Databases guide provides links and access to databases relating to all branches of Nebraska government. This includes links to the Nebraska Briefs collection, local municipal codes and Nebraska legal forms.
6. Case Law guide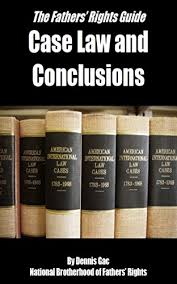 The Case Law guide provides links to federal and state case law resources. This includes AudioCaseFiles, offering downloadable MP3 files of edited judicial opinions, along with full text of the edited opinion, a brief fact summary, and the rule of law.
7. Research Toolbox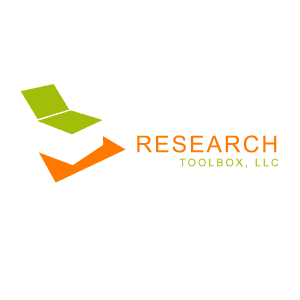 The Reinert-Alumni Library's Research Toolbox  is a collection of instructional materials designed to help students find, evaluate, and cite information sources. It provides how-to guides, online tutorials, and useful websites, including links to other libraries.
8. Research Assistance Program (RAP)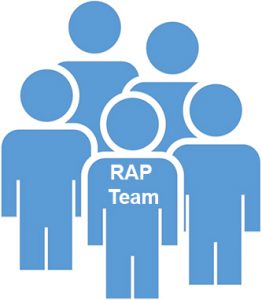 The Research Center team can help students define and narrow their topic, choose the most appropriate database for their needs, identify "scholarly," peer-reviewed articles, and  manage and cite sources correctly
9. Interlibrary loan (ILL)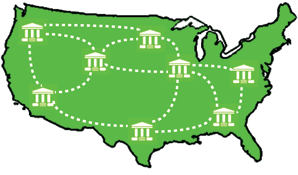 Interlibrary loan (ILL) is a service in which books and articles not available at Creighton can be obtained from another library. Students, faculty, and staff in Arts & Sciences, Business, and University College are eligible for ILL service from the Reinert-Alumni Library. Health Sciences and Law clientele should contact those libraries directly.
10. Course Reserves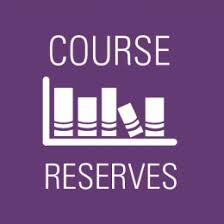 The Reinert-Alumni Library's E-Reserves system includes course materials that have been uploaded or linked for you to read or view online. Students will need the password from their instructor to access library e-reserves.
5 Libraries at Creighton University
1. The Health Sciences Library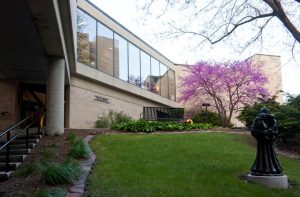 We contribute to many of the goals the university is undertaking and strive to evaluate how effective our services, collections, and facilities are in supporting the University's mission.
2. Klutznick Law Library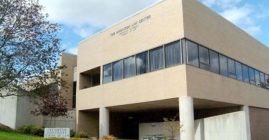 Located in the Ahmanson Law Center, the Klutznick Law Library / McGrath North Mullin & Kratz Legal Research Center serves as the primary source of legal information for Creighton law students and faculty, as well as for the entire Creighton University and area legal communities. The Law Library offers quiet space for study, research, and space for collaboration with classmates. Through a variety of available resources, the Law Library staff provides the necessary and meaningful access to information to be successful.
3. Reinert-Alumni Library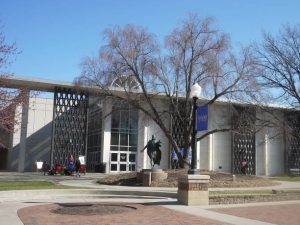 The Reinert-Alumni Library facility is located in the heart of the Creighton University campus and is open 103 hours per week for your convenience during the regular spring and fall semesters. It offers a variety of comfortable spaces for both individual and group study. The library also provides networked computing and printing technologies for student use.
4. W. Clarke Swanson Branch-Ohama Public Library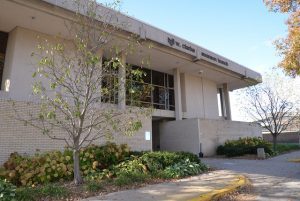 Swanson Library was designed to serve a growing suburban area. The building was created to provide an open, inviting feeling by incorporating floor-to-ceiling windows and few walls. The space also included an auditorium and conference room. It became the busiest library in the system, breaking a single-day lending record in its first week of business. Today, Swanson Library continues to thrive and is treasured for its rare children's collection and regular book sales by the Friends of Omaha Public Library.
5. Milton R. Abrahams Branch-Ohama Public Library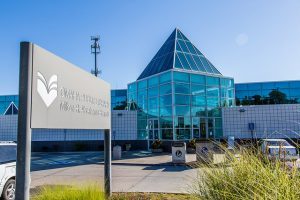 Abrahams Library was designed to look as little like a library as possible, with the desire to ensure a fresh and modern look well into the future. Its pyramid-like, skylit entrance was designed to showcase the "Sunburst" sculpture by artist Harry Bertoia, permanently on loan from the Joslyn Art Museum. The building underwent a renovation in 2011, and reopened in January 2012 with features to make the facility more user-friendly, spacious and energy efficient. Because it's open seven days a week, planning a visit to Abrahams Library is simple and convenient.