Along with bordering the larger city of New Haven and Long Island Sound, the vibrant University of New Haven community boasts an exciting, co-educational and culturally diverse campus life. With all of this at a student's fingertips, here are the top ten dorms guaranteed to ensure that while striving for the best grades, the excitement of campus life is never missed!
10) Bixler Hall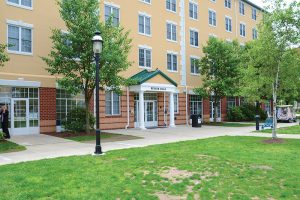 Residence address: 300 Boston Post Rd, West Haven, CT 06516, USA
Bixler Hall is a traditional co-educational college hall for freshmen. At the center of each floor, students are welcomed to a large common room area with sofas and TV's available for any of time of the day. Whilst living with 2 or 3 other roommates per room, it is renown as being the fun and exciting dorm whereby people enjoy leaving their doors open to chat or hangout easily with their fellow dorm mates. It is also located near the Health Services Office and the Campus Convenience Store (C-Store).
9) Gerber Hall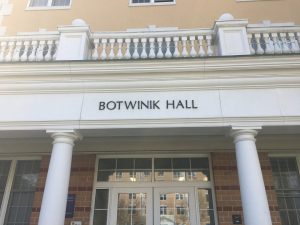 Residence address: 300 Boston Post Rd, West Haven, CT 06516, USA
Located next to Bixler Hall, Gerber (formally known as Botwinik Hall) primarily caters for sophomore and transfer students, it is perfect for new students alike to help them smoothly transition into campus life. The large suite style rooms are shared by six people, the bedrooms joined together by a common living room and bathroom, whilst the bedrooms themselves are usually shared with two others. It is ideal for students in the music program as well as those who leisurely enjoy music as it has music practice and performance rooms on the first floor. Sandella's Flatbread Café is also located on the first floor, whilst the David A. Beckerman Recreation Center is located directly opposite, and the Health Services office next to it.
8) Sheffield Hall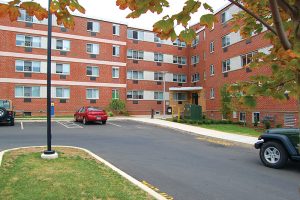 Residence address: 300 Boston Post Rd, West Haven, CT 06516, USA
Being near the Quad and C-Store, this large-scale apartment-style living prides itself on housing students from various academic fields, allowing residents to foster strong connections with people they may not usually get to meet. Each apartment has between 1-3 bedrooms, small kitchens (without a stove) and a spacious living room. The rooms are also larger than the freshmen dorms. There is a TV on the lower level common room for students.
7) Winchester Hall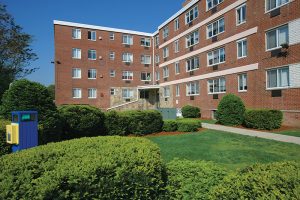 Residence address: 300 Boston Post Rd, West Haven, CT 06516, USA
Similar to Sheffield Hall, this apartment-style accommodation is primarily for upperclassmen. Ideal for those students who want more freedom in terms of food through having a little kitchen in each apartment. With newly renovated bathrooms, each student also has their own room, with one large common room outside of the bedrooms for everyone to hang out in. It also overlooks the Kayo field, meaning that residents are at their liberty to play lacrosse or soccer with the convenience of being right in front of their suite.
6) Bergami Hall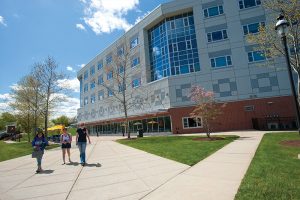 Residence address: 300 Boston Post Rd, West Haven, CT 06516, USA
This residence hall is aimed at freshmen and sophomore students. It is perfect for those who want more independence in the sense that each suite has its own bathroom which connects two bedrooms together. The building is slightly smaller than some other residential halls, meaning students for the most part get to know everyone in their building. Bergami Hall also prides itself as hosting UNH's Living Learning Communities (LLC), which allows students to live with other students completing the same major, or who has similar interests. They arrange special trips and programs solely for the LLC's, and allows students to meet and engage with faculty members from their department often.
5) Westside Hall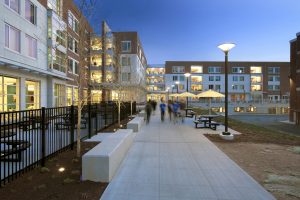 Residence address: Isadore St, West Haven, CT 06516, USA
The ground floor of Westside Hall serves as a hub for the whole university, therefore there will always be students around to hang out with or talk to even if they do not live in this residence. Each floor occupies two large lounges and multiple common rooms, including many study rooms to allow students ample facilities to fulfil their academic and social potential. Whilst fostering a vibrant area for students to congregate, residents also have the privacy of sharing a bathroom with just one other person. The dining hall is also located downstairs, so students do not have to travel very far to get food.
4) Savin Court Townhouses
Residence address: 783 Savin Ave, West Haven, CT 06516, USA
Perfect for students who want a larger and more private place to live in, these upperclassmen townhouses are located just a mile away from campus, the beach and downtown West Haven where students are spoiled for choice in shopping and dining. Each two-story condo houses three students and includes a full kitchen, large living room, a bathroom and two bedrooms. For your convenience, there is also a shuttle service provided to and from campus.
3) Forest Hills Apartments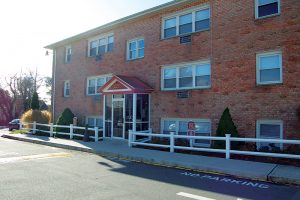 Residence address: 17-28 Simon Pl, West Haven, CT 06516, USA
While being just a 5-minute walk from the south part of campus, this block of apartments is located in a residential neighbourhood with 24/7 security at the front entrance. It is the perfect combination for students who want to live independently whilst having the same campus safety the residents on campus receive. Students can primarily choose up to 5 students to share apartments with, and they come with full kitchens and built-in closets. There is an outdoor swimming pool available for students during the winter months.
2) Celentano Hall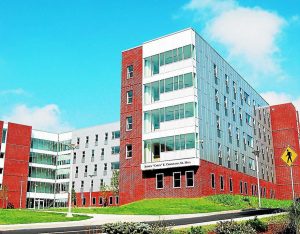 Residence address: 37-69 Ruden St, West Haven, CT 06516, USA
Being UNH's newest $48-million residence for upperclassmen, Celentano Hall boasts terrific views of downtown New Haven and Long Island Sound from the upper levels of the building. Each suite contains four or six singles, or two double bedrooms, two bathrooms, a full kitchen and a living room. Each floor also has a laundry facility, a recycling room and a common room with large flat-screen HDTVs and full furnishing. Being located in the heart of campus, it allows upperclassmen to feel a sense of the same campus community found throughout campus, whilst fostering self-independence.
1) Main Street Apartments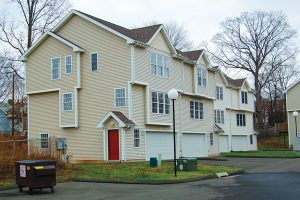 Residence address: 278 Main Street West Haven, CT 0651, USA
The luxurious Main Street condos serve as a true "home away from home" experience. Each condo has 2 bedrooms, 2 1/2 bathrooms, walk-in closets, central air conditioning, a 2-car driveway and a garage. However, if you do not have a car, there is still the shuttle service which is provided to and from campus. There is a private washer and dryer on the second floor of each unit. If this was not enough, each condo is fully furnished with a dining room with a table and chairs, a living room with couches, chairs and a coffee table and a fully equipped kitchen with a dishwasher. It is also located approximately a mile away from campus and from the beaches of Long Island Sound.
By living on-campus or even on off-campus housing at UNH, you will have easy access to academic resources, food and events literally on your doorstep. Not including the study rooms and common rooms in the residence halls, the Peterson Library and Beckerman Recreation Center are also open almost 18 hours a day. There is always something to do on campus, where RA's and the Office of Residential Life annually organise a variety of events exclusively for students.
Move-in day essential packing list for University of New Haven
1) Room basics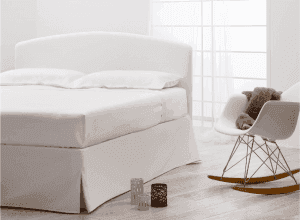 Mattress topper and comforter
Towels and washcloths
Essential toiletries i.e. shampoo, conditioner, body wash, moisturizer
Shower shoes and room slippers
Wall décor i.e. photos, posters and home mementos
2) Eating-in
Cups, mugs, plates and bowls
Plastic containers (for bringing food back from dining halls)
Long lasting snacks i.e. chips and hard candy
Canned food (if you have access to a kitchen)
3) Tech and Entertainment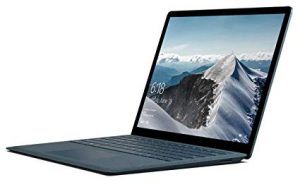 Headphones
Speakers
Laptop
Tablet (for working on the go)
Device chargers (bring spares)
4) Academic Basics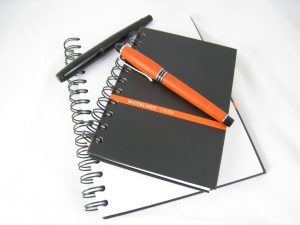 USB Flash Drives
Notebooks
Stationary essentials i.e. pens, pencils, erasers, highlighters, rulers, sticky notes, index cards
Ring-binder folders
Stapler, staples and a hole punch
5) Cleanliness and Organizing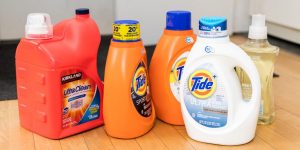 Antibacterial wipes
Dish detergent, sponge and washcloth
Tissues and paper towels
Laundry supplies i.e. laundry bag and detergent
Hand-held vacuum
Iron or steamer
6) Campus gear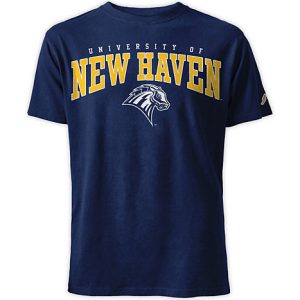 Umbrella, raincoat and rain boots
Spare pair of shoes
Swimsuit
Water bottle
Backpack
School spirited gear i.e. t-shirts and hats for sporting events
7) Don't Forget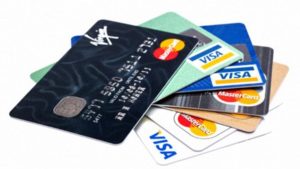 Student ID
Debit and credit cards
Cash
Emergency contact information
Important paperwork i.e. health insurance card, bank documents, passport and visa documents if international
8) Ask First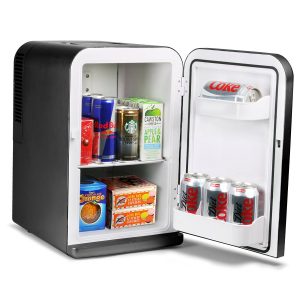 Pets
Mini-fridge
Candles
Fish tank
Electric heater or fan
Packing for college? Read on here on how to start packing and shop judiciously: Shopping & Packing List for College Dorm here.
You can also download the list below: