There's no easier way to make friends and have a great college experience than getting involved on campus. Luckily, most universities have dozens and sometimes even hundreds of different clubs and student organizations of all interests. If you're attending the University of Bridgeport, consider getting involved in these top ten clubs and top five events on campus!
1) Aerospace Club
Aerospace Club is the perfect club for those who love aerodynamics, space exploration, and engineering. This club focuses on Aerospace projects, competitions, and other social events. These club activities include discussing aerospace topics and theories, creating solutions to real-world issues, and designing and building engines, air crafts, and other space vehicles.
2) Biology Club
Biology Club seeks to promote the understanding of important issues in the life sciences through a variety of on-campus activities, including social events, guest speakers, and the discourse of our love for science. This club helps promote career awareness for students interested in Biology. This includes any medical relevant career (e.g. Pre-Med, Pre-Dental, Pre-Vet, Pre-Professional), as well as Industry/Research careers in the life sciences. These goals shall be accomplished through a variety of on-campus activities including, but not limited to, formal lectures, panel discussions, careers in biology programs, and off-campus trips to educational events directly related to the field of Biology and the medical field.
3) Drama Society
If you like to act, then Drama Society is the club for you! This club allows students to put on many shows that show off everyone's talents, diversity, and friendships. Drama Society incorporates the community around them and other majors inside of the school, not just music/theater majors.
4) Eve's Secret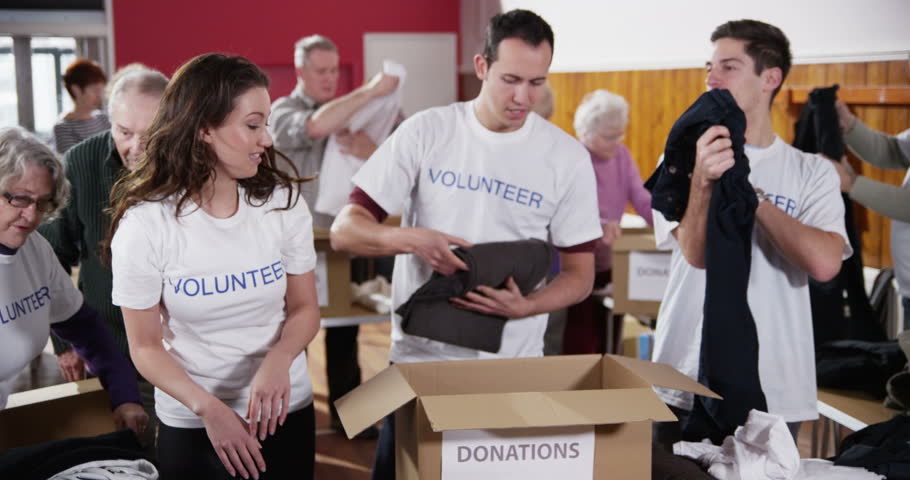 Donations and charity are a great way to help out your community. Eve's Secret at the University of Bridgeport was created to supply basic necessities to those in need through means of donation and education. The club strives to make connections to those in need, low income, and/ or homeless individuals of the community of Bridgeport and beyond.
5) Fencing Club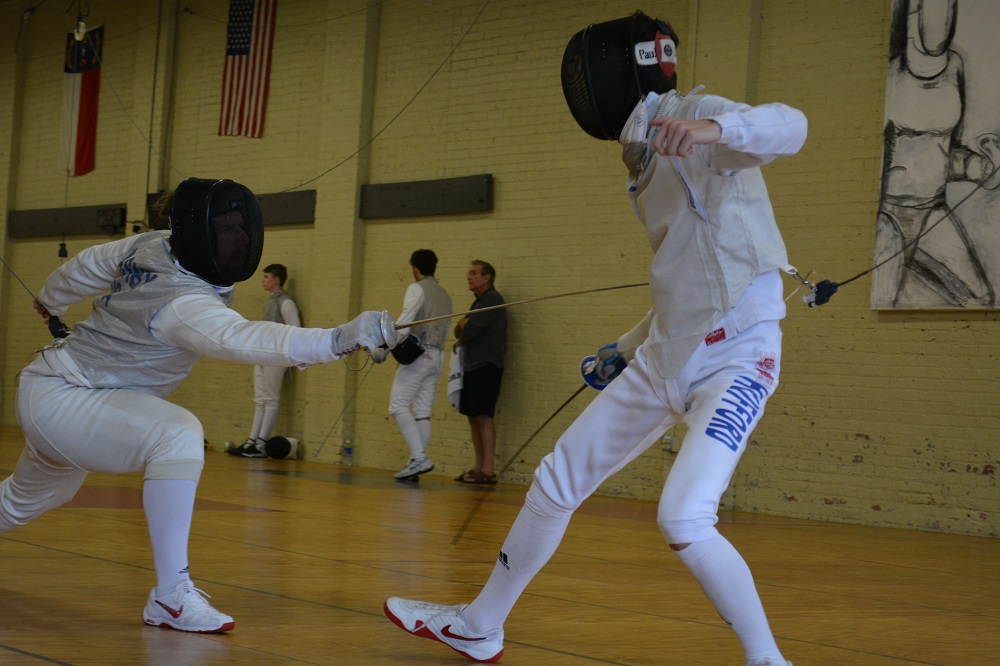 Fencing Club; make new friends, and then stab them. The primary purpose of this club is to provide a space for students to not only learn the art of fencing but to perform this art against opponents in a safe environment that allows them to learn while practicing against opponents and honing their skills. This will be accomplished through team practices, workshops and one on one practice matches.
6) Global Ambassadors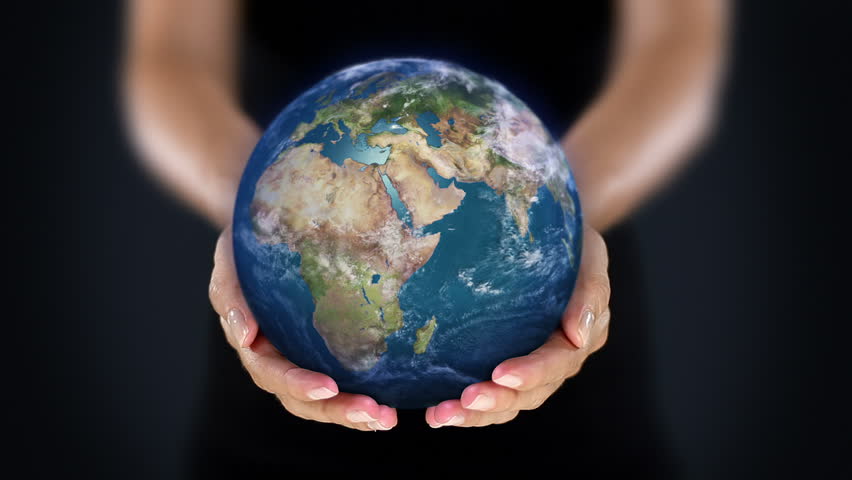 Do you like to travel or study abroad? Then consider becoming a Global Ambassador at the University of Bridgeport! As a Global Ambassador, your role would be to advocate for the merits of study abroad. Global Ambassadors are peer advisors and recruitment specialists. By sharing your stories and encouraging others to study abroad, Global Ambassadors play an important role in helping to internationalize the UB campus. Students who complete the UB Global Ambassador Program expectations will receive a UB Certificate of Global Engagement!
7) Knights' Ensemble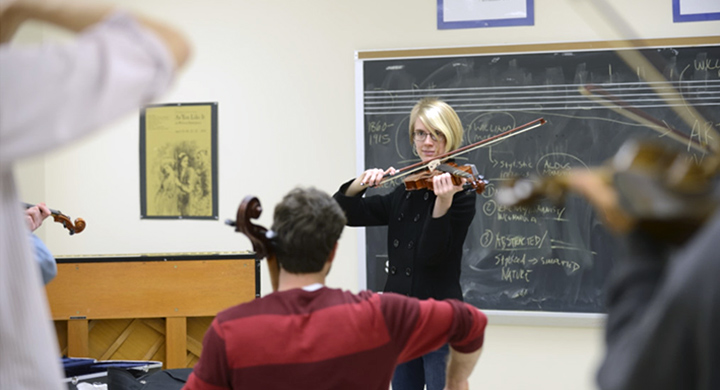 Do you play an instrument? Are you interested in joining a band or making music for fun? Then look no further! Knights' Ensemble is a club for students to come together to make music in a concert band formation. This club is just for fun but also performs at concerts with the UB Percussion!
8) Purple Knights Random Acts of Kindness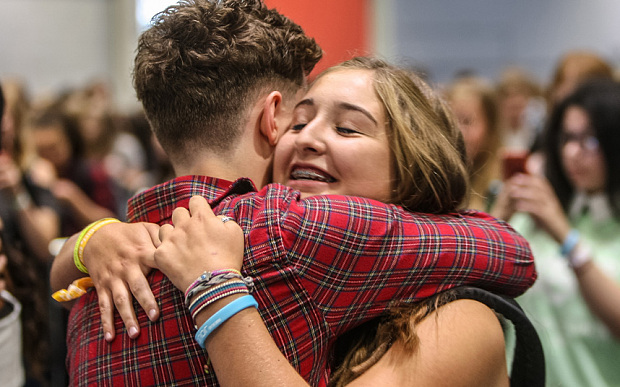 Purple Knights Random Acts of Kindness is an organization that believes in spreading kindness throughout schools, the communities, and homes. This organization believes that we can change the way people see the world differently by showing kindness and helping one another. If you want to spread love and smiles, then this is the club for you!
9) Robotics Club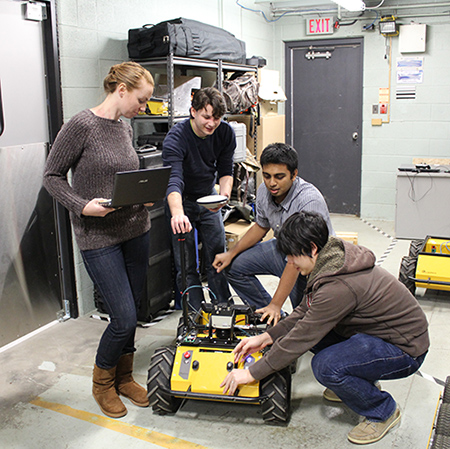 Spark your curiosity with the Robotics Club! The Robotics Club is a group that builds physical things and expands the curiosity of themselves and others. The mission of the club is to push forward what's possible as a student organization, both in terms of technical accomplishments and educational value. The club welcomes students from all backgrounds and experiences and offers them real hands-on experience in constructing robots and leading a team. The ultimate goal is to open the possibility of becoming a robotics innovator to anyone.
10) UB Wellness Club
Want to live a healthier lifestyle? The UB Wellness Club promotes health and wellbeing at UB through activities focused on exercise, nutrition, and emotional/mental health. The club's main offerings include FREE weekly yoga, meditation, Zumba classes, and fun workshops throughout the semester. Club members can come and go as they please to the weekly classes and workshops.
Top 5 Events During the School Year at University of Bridgeport
1) Homecoming Weekend

Homecoming weekend is the biggest event of the year at UB! Homecoming Weekend is UB's annual gathering of alumni, students, families, faculty, staff, and friends! Saturday registration includes a free tee-shirt, continental breakfast, picnic lunch, two free drink tickets, and entry into most events. Sunday registration includes a free tee-shirt, buffet breakfast, and entry into events. Come be a part of an important UB tradition. You do NOT want to miss this event!
2) Harvest Festival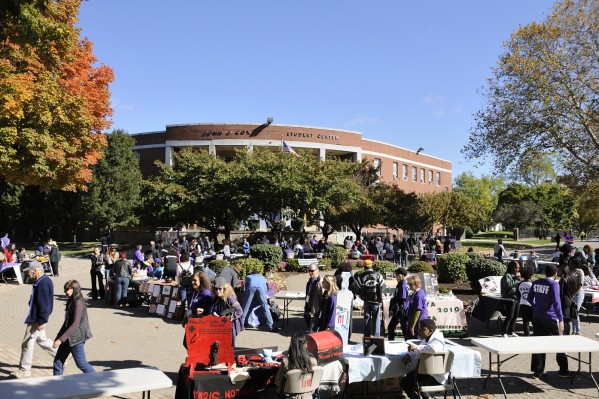 Harvest Festival is a large festival that happens every Fall at the University of Bridgeport. Student clubs and organizations host family-friendly activities, including a bounce house, giant Jenga, and more!
3) Engineering Carnival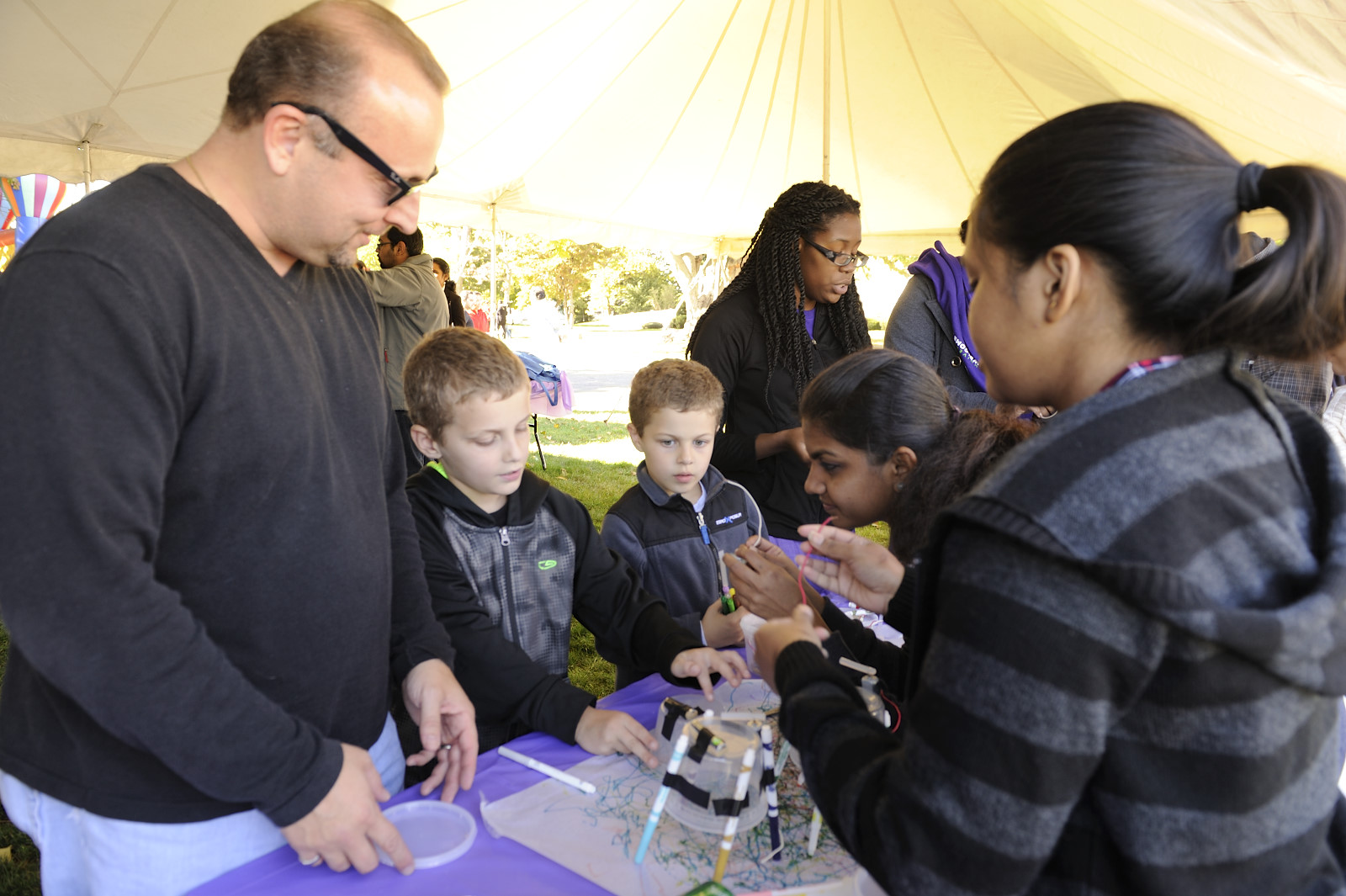 This event is perfect for families! UB's award-winning School of Engineering students showcase their talents and provide interactive activities for children of all ages at the annual Engineering Carnival! These carnival activities were designed and built by UB's engineering students just for this event. Check the Engineering Carnival out and support your fellow Knights!
4) Pep Rally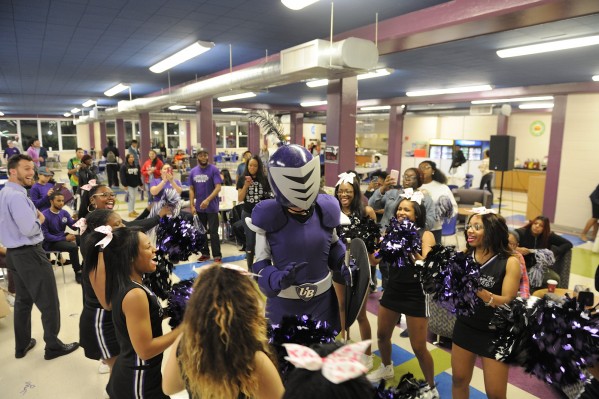 Show your Purple Knight Pride at the annual spirited pep rally! Activities include cheers, dances, and an appearance by everyone's fave mascot, the Purple Knight! The Pep Rally is the perfect way to kick off Homecoming Weekend. Don't miss out on this great UB tradition!
5) Semi-formal Dance
UB students are invited to enjoy a special Homecoming semi-formal dance! Get dressed up and have a fun night of dancing and silly photo booth photos with your friends. This event only happens once a year, so you don't want to miss out!