There is something for every student at South Mountain Community College. Below are 10 of the clubs that students should look into to enhance their educational experience.
1) Spirit Club
The Spirit Club is the organization on campus that focuses on school pride. The Spirit Club and its members support the students and faculty at South Mountain Community College, as well as the surrounding community.
2) Sustainability Club
The Sustainability Club works to educate its members on environmental issues, what being sustainable means, how to become more sustainable in your own life, and how to take action. The club also touches on personal health, businesses, and lifestyle.
3) Student Governance
The Student Governance Board is for the student who is passionate about student leadership and creating a better community for South Mountain Community College. The group plans events, services, and programs for the students at SMCC.
4) Think South Mountain
The Think South Mountain Club is a club that works to connect members, students, and all of the South Mountain Community. The club strives to share unique stories with these groups, opening their minds to people who have had different experiences.
5) Digital Connect Cub
The Digital Connect Club works to connect the students of South Mountain Community College to the digital realm. The members achieve this through the student newspaper and through creating apps.
6) Club Teach
Club Teach is an excellent way for future teachers to develop teaching skills, reach out and work in the community, and learn about their future career. The club is an excellent jumpstart and resume builder for educators.
7) Art Club
The Art Club is for the artistically inclined student. Whether you create art or appreciate art, you will find a welcoming space in the Art Club for your creative side.
8) Collegiate DECA (Business Club)
Collegiate DECA is a club created for the purpose of benefiting students studying business at South Mountain Community College. The club is for students who are planning on studying marketing, finance, hospitality, and management.
9) International Friends Club
The International Friends club is for the student who is passionate about learning about differences in cultures. The members of the club are given a safe space to share ideas, cultural differences, and their life experiences.
10) Medical Scrub Club
This club is designed to motivate students who are interested in the medical field. South Mountain Community College provides students with guidance, knowledge and motivation to pursue their goals in the Medical Scrub Club.
Top 5 Events at South Mountain Community College
South Mountain Community College not only offers some amazing clubs and organizations, but events as well! Below are five of the events offered to the SMCC community.
1) Stress Awareness Day
South Mountain Community College works to ensure that its students have low stress levels while they are studying. Stress Awareness Day is a mental health centered day, where students are taught how important it is to put yourself first.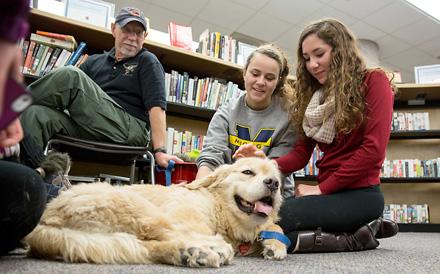 2) Konfections 4 Kids
Konfections 4 Kids is a great way to give back to the community. This event happens monthly and is an event where baked goods and their sales are used to benefit people in need.
3) Circle of Nations Taco Sale
What's better than a delicious taco between classes? The Circle of Nations puts on a taco sale fundraiser, selling tacos to students. Be sure to bring a few extra dollars with you! You won't be able to stop eating these delicious treats.
4) Campus Engagement – Donuts and Info
It can always be overwhelming to start college. The Campus Engagement event is designed to get students involved on campus, help their find their niche, and creates a community amongst the students. And, there are donuts!
5) Do Something Nice Day
There is nothing better than being nice. South Mountain Community College has a "Do Something Nice Day" to spread some good karma on campus, leaving every student with a smile on their face!