Established in 1870, the University of Akron is a public research university located in Akron, Ohio. The university, which is part of the University System of Ohio, currently enrolls close to 21,000 students, most of whom are undergraduates. This is one of the most popular schools in Ohio, and many of the students who come here are in-state students. If you've been looking for information regarding residence halls and off-campus living around the University of Akron, then you should read through the following list of residence descriptions.
1) Pheasant Run Apartments
Address: 1679 Hampton Knoll Dr, Akron, OH 44313
When it comes to off-campus housing, there are some priorities you should keep in mind. You're going to want a apartment with state-of-the-art appliances and amenities, and such is what you'll get if you live at Pheasant Run. Don't go into the fall semester living in an uncomfortable home; you'll be destined for academic defeat.
2) Cedarwood Village Apartments
Address: 1343 Weathervane Ln, Akron, OH 44313
Location and convenience: those are probably two priorities you have in mind on your quest to find the perfect off-campus housing. Expect all the latest and greatest amenities when you enter your room for the first time—the associates at Cedarwood Village want you to feel right at home.
3) The Heritage at White Pond
Address: 945 Mull Ave, Akron, OH 44313
The peace and quiet necessary for intense studying is something you will always find if you live at The Heritage at White Pond. Between neighborly curtesy and the units being a good distance apart, there's little doubt you'll always be able to find that unbroken silence you need to get your work done.
4) Fairway Tower & Manor Apartments
Address: 750 Mull Ave, Akron, OH 44313
If you're looking for a sophisticated and community-oriented place to live off campus, then you should consider looking into Fairway Tower. Doesn't jumping in to one of your complex's two saltwater swimming pools sound great? After a long day of classes: you'll need it.
5) Hampshire House
Address: 75 N Portage Path, Akron, OH 44303
Want a low-key place to finish out your last couple semesters at school? This remodeled apartment complex is the perfect place for anyone who likes a cozy community. Bring your pets too—there's a dog park for your furry friends!
6) Highland Square Apartments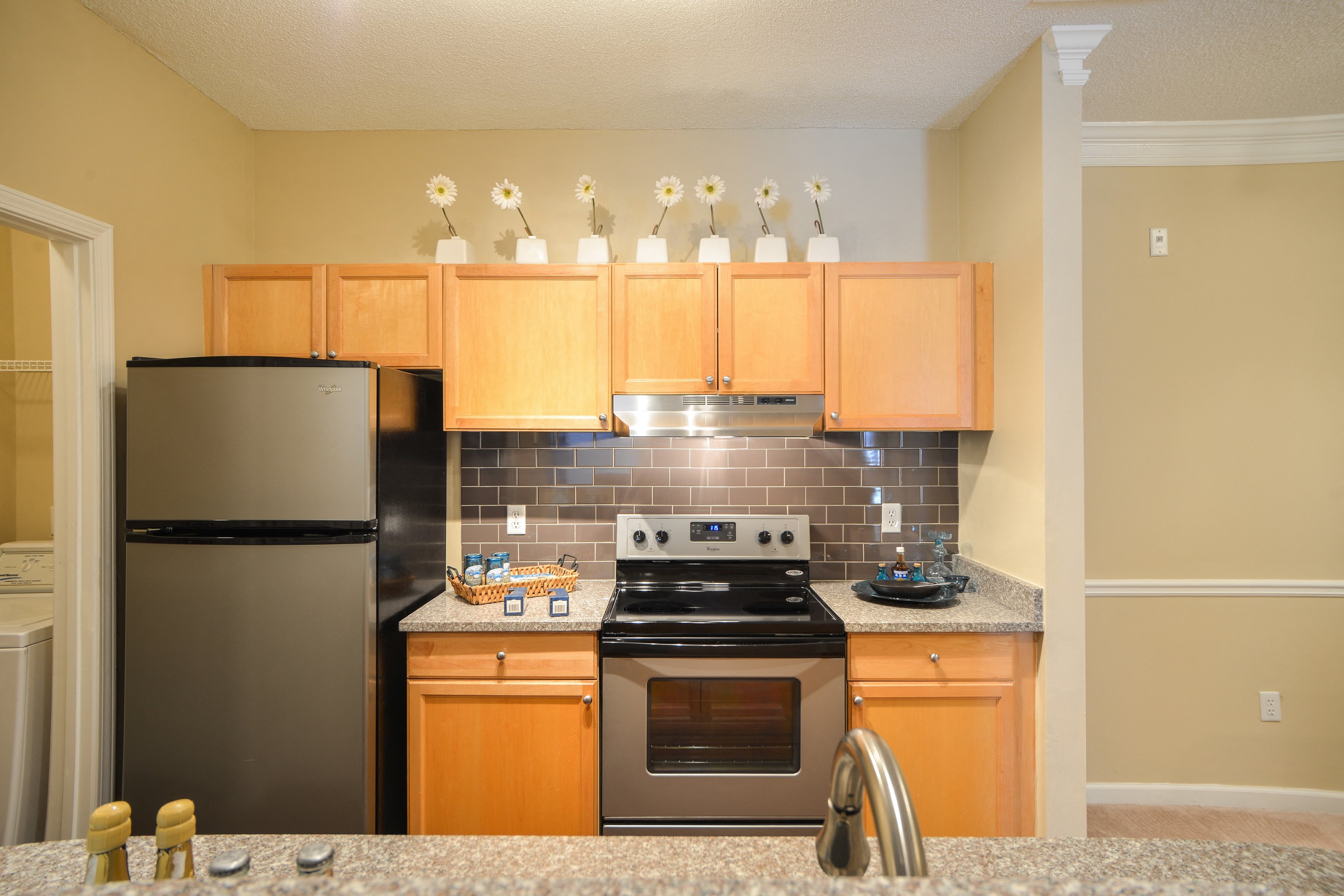 Address: 733 W Market St, Akron, OH 44303
You've just spent all day in class: wouldn't you like some privacy during your leisure time? At Highland Square, you will feel right at home in your very own studio or two bedroom apartment. Best of all, you're within walking distance of so much cool stuff!
7) Highland Towers Apartments
Address: 900 W Market St, Akron, OH 44313
Part of what deters students from living at school is the fear that they'll have to live in some barely-inhabitable shoebox somebody passed off as an apartment. Students who live at Highland Towers will never have to worry about such a nightmare; the units here are exquisite!
8) Fir Hill Towers
Address: 55 Fir Hill, Akron, OH 44304
There's no place like home: that's what you'll say every day you come back from classes to your gorgeous apartment here. If you like hardwood floors and marble countertops, you'll love your unit here! The complex is pet-friendly too!
9) Buchtel Place
Address: 680 E Buchtel Ave, Akron, OH 44304
Don't waste time and money in some rundown shoebox that a sketchy landlord somehow passed off as an inhabitable  piece of real-estate. Instead, live here! All the amenities you could ask for and a community that's first-rate; it simply doesn't get better than this!
10) The 401 Lofts
Address: 401 S Main St, Akron, OH 44311
Do you like stainless steel kitchen appliances and elegant hardwood flooring? Then you'll love an apartment at The 401 Lofts. Don't waste your money on a shabby shoebox when you have the opportunity to live at a vibrant apartment community.
Here's Your Move-In Day Packing List at the University of Akron
1) Room Basics
– Toiletries
– Bedding
– Fans
– Snacks
– Posters
2) Food and Snacks
– Plastic wrap
– Paper Bags
– Water Bottles
– Soup
– Plastic Utensils
3) Tech and Entertainment
– Gaming Console
– Headphones
– Laptop
– Power Strip
– Speakers
4) School Supplies
– Binders
– Tab Dividers
– Glue
– Writing Utensils
– Daily planner
5) Cleaning and Organization
– Trash Bags
– Laundry Baskets
– Detergent
– Surface Cleaner
– Drier Sheets
6) Campus Gear
– Shower Shoes
– A Swimsuit
– Sweatshirts
– A Winter Coat
– A Backpack
7) Items You Should Ask First Before Bringing
– Fans
– A Water Filter
– Cooking Spray
– Lighters
– Candles
With this list at your disposal, you should now be able to find the perfect residence for your time at the University of Akron. College is a lot harder if you don't have a comfortable place to come home to; find your dream living-space now!