College of DuPage is a two-year community college in Glen Ellyn, Illinois. It is a fairly larger community college to attend to. It has over 26,000 students. Here are 10 of the coolest clubs that you should visit at the College of DuPage.
1. Japanese Culture Club
Experience all that Japan has to offer in the comfort of this Japanese Culture club. The club will talk about many different avenues such as film and music as well as of course the delicious different types of food. The food or learning is match made in heaven.
2. Asia Club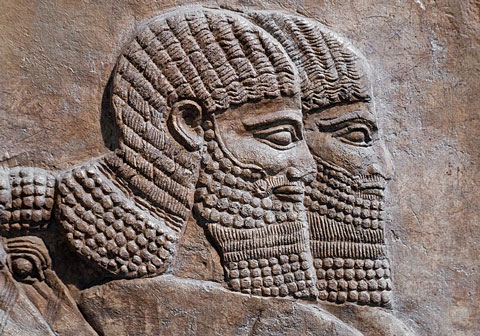 The area of all of Asia is not only set of certain people. It is a broad and large bit of land. The Asia club will explore different parts of the culture in the fact that it goes into detail about the  history, art music, sports and food. Be prepared for the best food.
3. Courier Student Newspaper
Are you looking for a career in media? Are you wondering what it is like to have your name heard by thousands of people, on a stance or writing that truly resonated with you? Well you are in luck the student newspaper gets a 4,000 average circulation.
4. Third Watch
Third Watch is a group on campus that has weekly bible studies. The gist of the bible study is reflection from certain different scripture verse and then the bible study will use the verse on how to look at life. If you have any questions make sure to talk to the advisor Erich Hauenstein about it.
5. Campus Crusade for Christ
The purpose of this group is to show the love and transformation that people have on the word of the lord. There are many strange things that happen that are glimpses of the lord working within your very eyes. This group will be your support system for God.
6. COD Jewelry & Metals Guild
If you have experience in metalwork or jewelry this is the group for you.Outside of the group you can also be able to help. There is usually some sort of large sale that allows artists and their work(metal and jewelry), to be sold and appreciated.
7. Sci-Fi/Fantasy/Gaming Club & Cosplay Group
The Sci-Fi/Fantasy/Gaming Club & Cosplay Group is a great club to be a part of that allows people to dress up as most of the tv characters they want to be. When someone wears a cosplay it means they want to act like and dress like the person/thing.
8. Autismerica
Autismerica is a group on campus that looks to let people know about autism as well as how to have it become more aware within the college community. Eventually the club wants to make it so there is no stereotypes about it.
9. Chess Club
Do you enjoy the game that is all about twists and turns and figuring out what a person will do steps before it is supposed to happen. The chess club is for those enthusiasts that are looking for other fellow players to come in and enjoy the game.
10. Environmental Club
The environmental club strives to teach students how to do different kind acts. The club does  a number of different service projects as well as allows for education on how to properly recycle as well as be a hub for info on all thing good for the environment.
Top Events of the School Year at College of DuPage
1. COD's Food Truck Rally and Sunset 5K
Enjoy the tastiness of the different varieties of food trunks. It can be a cheat day that is balanced out by doing a sunset 5k. The 5k is one of the starting race distances, it is a great way to see how endurance has increased in such a short time.
2. Veterans Day
Veterans day is a special day that school is not in session. It is a day that meant to commemorate those who have been sacrificed only to be able to defend the land of the great. Veterans Day is a great day of celebration as well as remorse.
3. Transfer Fair
Transfer fair is an event that allows students to visit different info booths to guage what kind of 4 year continuation they wish to attend next. It is a great way to get all your informational answers fullfilled while also being able to talk to recruiters.
Tall Paul is an Anishinaabe and Oneida Hip-Hop artist. His performances are made up of his inner city root soul as well as his passion for music and performing. This is a great event to help unwind with music and the spirit of the person.
5. Spirit Week
Spirit week is an overall great way to show school spirit by attending small mini events, as well as giving you a much needed break from your constant homework and studying. There will free pizza as well as a chance to balance on a electric bull.