As a student about to dorm for the first time, you'll have many questions about the residential buildings and what you should bring with you. Here's a list of top residences at Eastern Kentucky University and a suggested list for items to bring:
1. Burnam Hall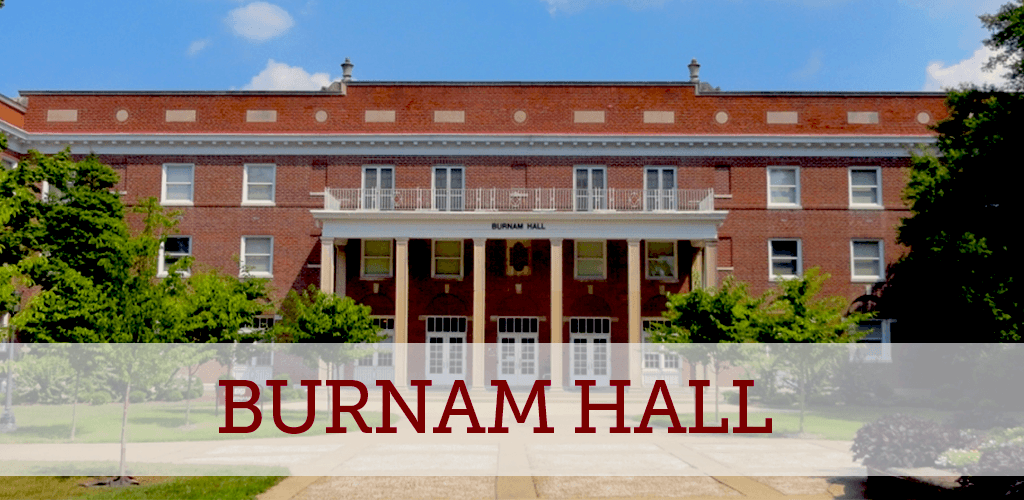 Address: 437 University Drive Lbby, Richmond, KY 40475
Burnam Hall has the largest basement lounge found on campus. It has a ping pong table, pool table, laundry facilities, and a free kitchen. If you want to live in a location located near the historic Ravine and student dining hall in the Powell Student Center, living in Burnam Hall will be perfect for you!
2. Clay Hall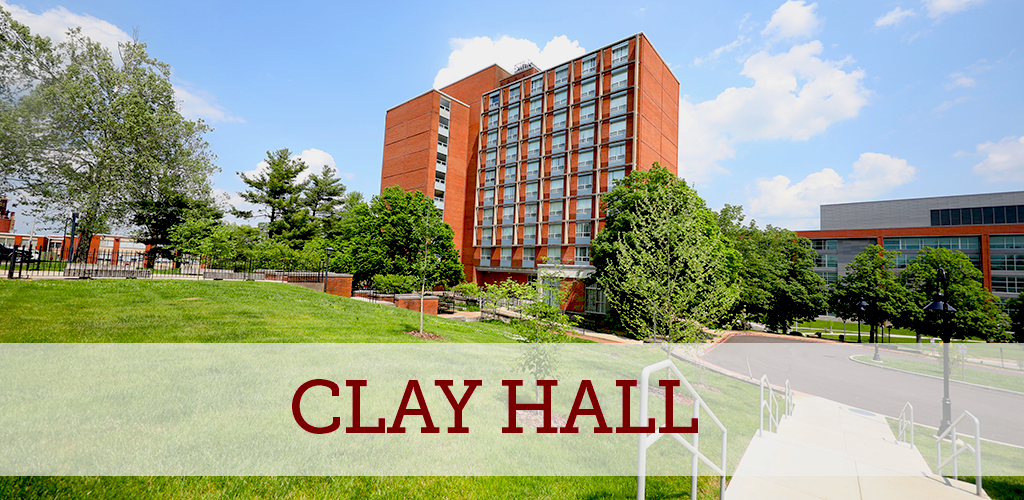 Address: 4358 Kit Carson Drive Lbby, Richmond, KY 40475
Clay Hall was recently renovated and has a ten-story building for students at all undergraduate levels. Each room has a sink, built-in shelves, and movable beds. The building is ADA accessible and also has 2 laundry facilities, billiards lounge, and an outdoor patio. It's near the Student Health Services and a small student parking lot.
3. Grand Campus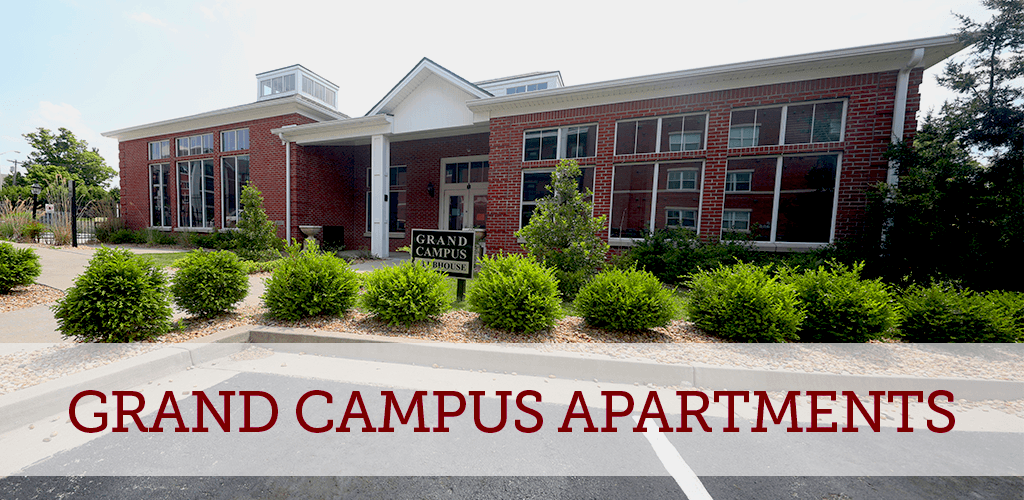 Address: 101 Barnes Mill Rd, Richmond, KY 40475 and 113 Barnes Mill Rd, Richmond, KY 40475
If you're searching for off-campus housing, Grand Campus has more than 500 dorm rooms in this apartment complex. Any student above the first year level may live here. There are many amenities available that students living on campus may not have, such as a pool, fitness room and balcony/patio area.
4. Keene Hall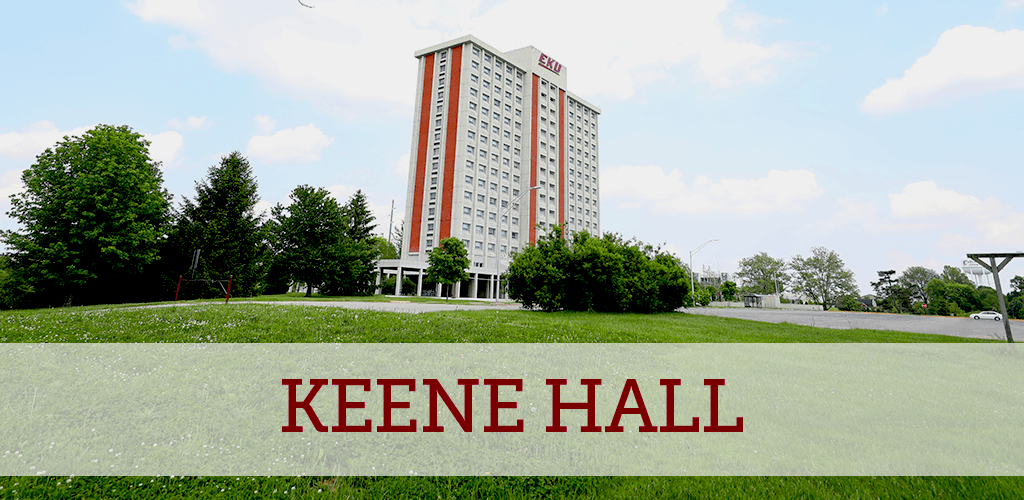 Address: 1005 Lancaster Road Lobby, Richmond, KY 40475
Keene Hall is a 16-story residence hall that has more amenities available than any other on-campus building. There's a convenient store in the lobby, sand volleyball court, large patio space, and several ping pong tables. It's located near the Business and Technology Center, the College of Justice and Safety Complex, and the EKU Center for the Arts. This building is perfect for you if you want to get involved in various activities right where you live.
5. Martin Hall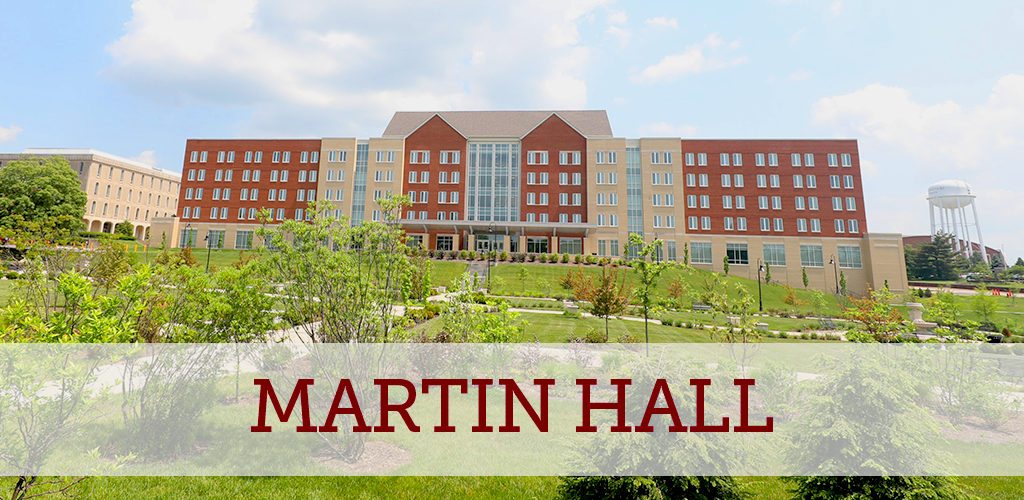 Address: 209 Park Drive Lbby, Richmond, KY 40475
If you prefer to be located right in the middle of all the action, Martin Hall is the place for you. This building offers a quick access to academic buildings, dining facilities, Starbucks, the library, and the student center. For the over 600 residents that live in this building, you'll always find something to do.
6. McGregor Hall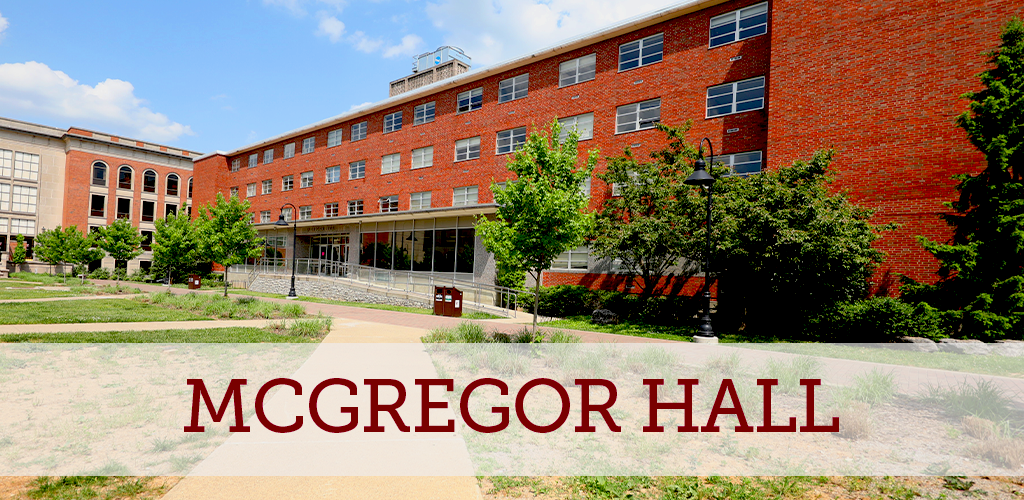 Address: 221 Park Drive Lobby, Richmond, KY 40475
McGregor Hall was built in 1963 and named after Thomas B. McGregor, former Kentucky Attorney General. It's steps away from the Weaver Gymnasium, Starbucks, the EKU Library, EKU Barnes & Noble Bookstore, and the Powell Student Center.
7. North Hall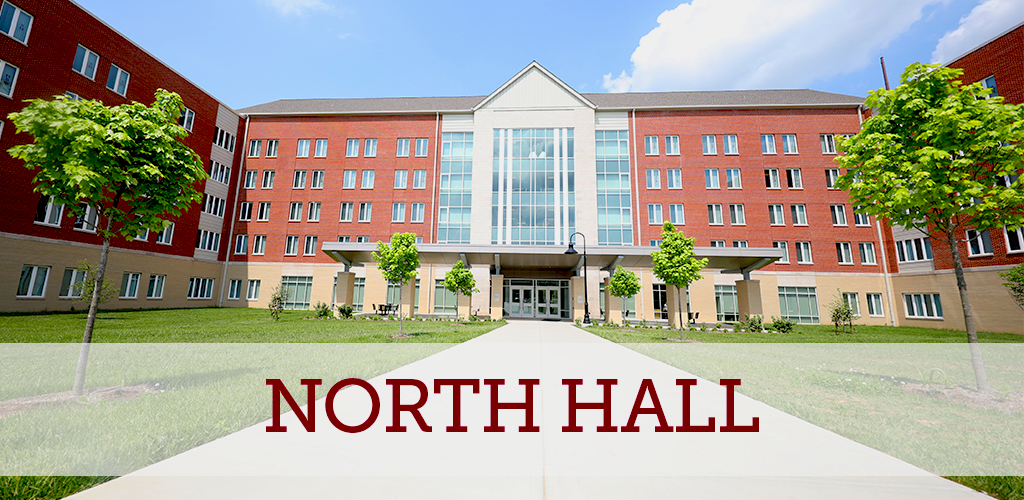 Address: 4345 Kit Carson Drive Lobby, Richmond, KY 40475
North Hall is perfect for anyone who enjoys walking to class through a scenic route.walk to class along beautiful tree-lined streets. It houses over 480 students who will live in suite-style rooms. Each suite has two beds, two desks, and two closets. The "super suites" in the North Hall house four people who share two bathrooms and a kitchenette. Those have four beds, four desks, and an individual closet for each student.
8. South Hall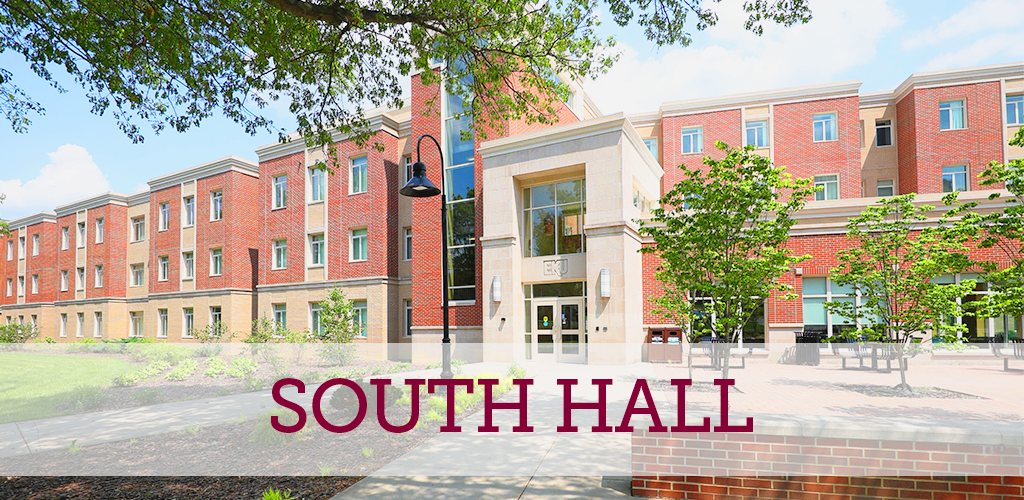 Address: 4351 Kit Carson Drive Lbby, Richmond, KY 40475
South Hall suite-style rooms are a little different. Recently built in 2013, over 250 residents live here and enjoy a suite-style living. Each suite has a kitchen, common area, a separate vanity area, and a bathroom. South Hall stays open during all breaks throughout the Fall, Winter, and Spring months for students who need to take courses on campus.
9. Sullivan Hall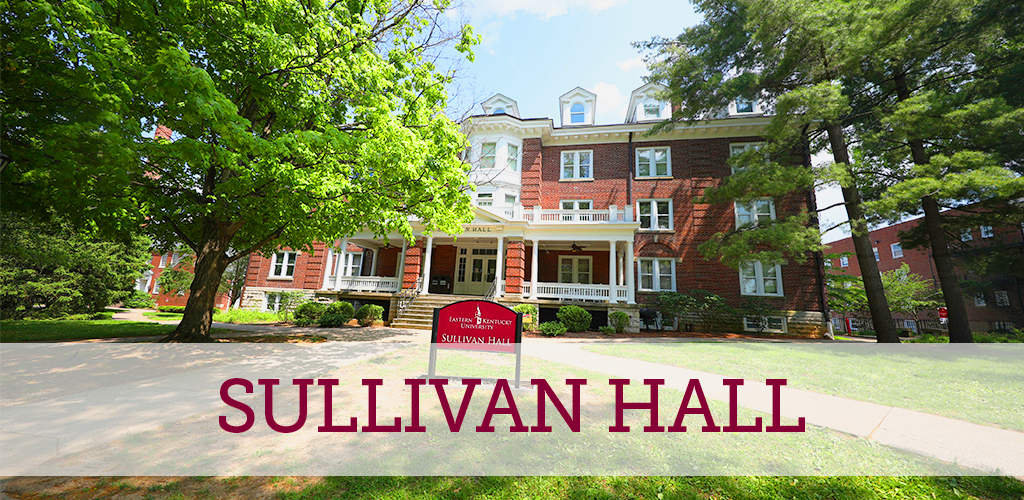 Address: 433 University Drive Lbby, Richmond, KY 40475
Sullivan Hall has traditional style rooms where students can enjoy a trendy front porch with rocking chairs, which is a popular hangout location. The kitchen and lounge in the basement have a pool table, vending machines, and foosball table. If you want to be directly across from the Ravine and near the EKU Barnes & Noble Bookstore, this is the place to live!
10. Palmer Hall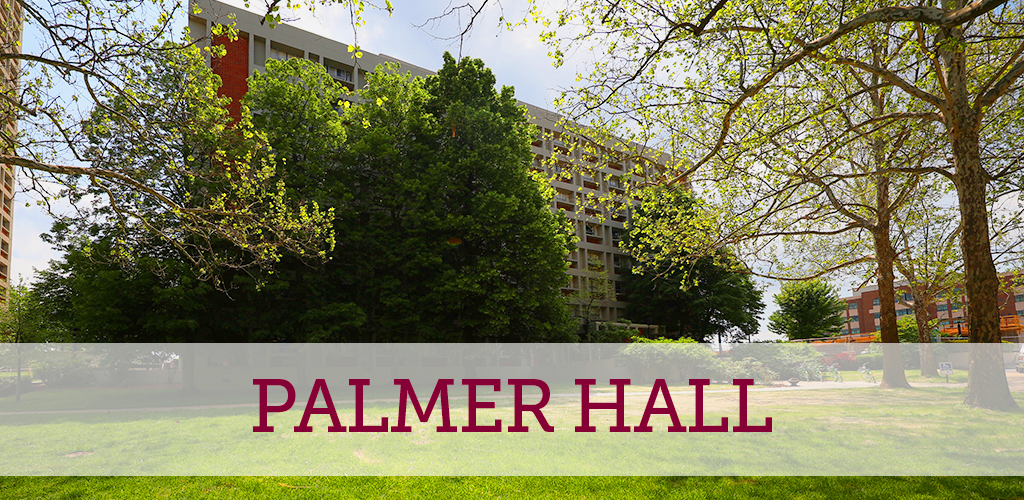 Address: 232 Park Drive Lobby, Richmond, KY 40475
Palmer Hall provides resources and guidance from Resident Advisors and other staff to provide students with the tools they need to begin a successful college experience. They offer great programming and academic support to help you in college and in the future.
Here is Your Move-In Day Packing List at Eastern Kentucky University
1. Room Basics
Pillow
Wall mirror
Bed linens for extra long twin-size bed
Rug
Decorations
2. Food & Snacks
Cookies
Chips
Ready-to-go snacks
Granola/protein bars
Fruits
3. Tech & Entertainment
Television
Laptop
Alarm clock
Camera
Printer
4. School Supplies
Calculator
Notebooks
Pens
Backpack
Calendar
5. Cleaning & Organizing
Hand caddy
Paper towels
Clorox wipes
Broom
Trash bags
6. Campus Gear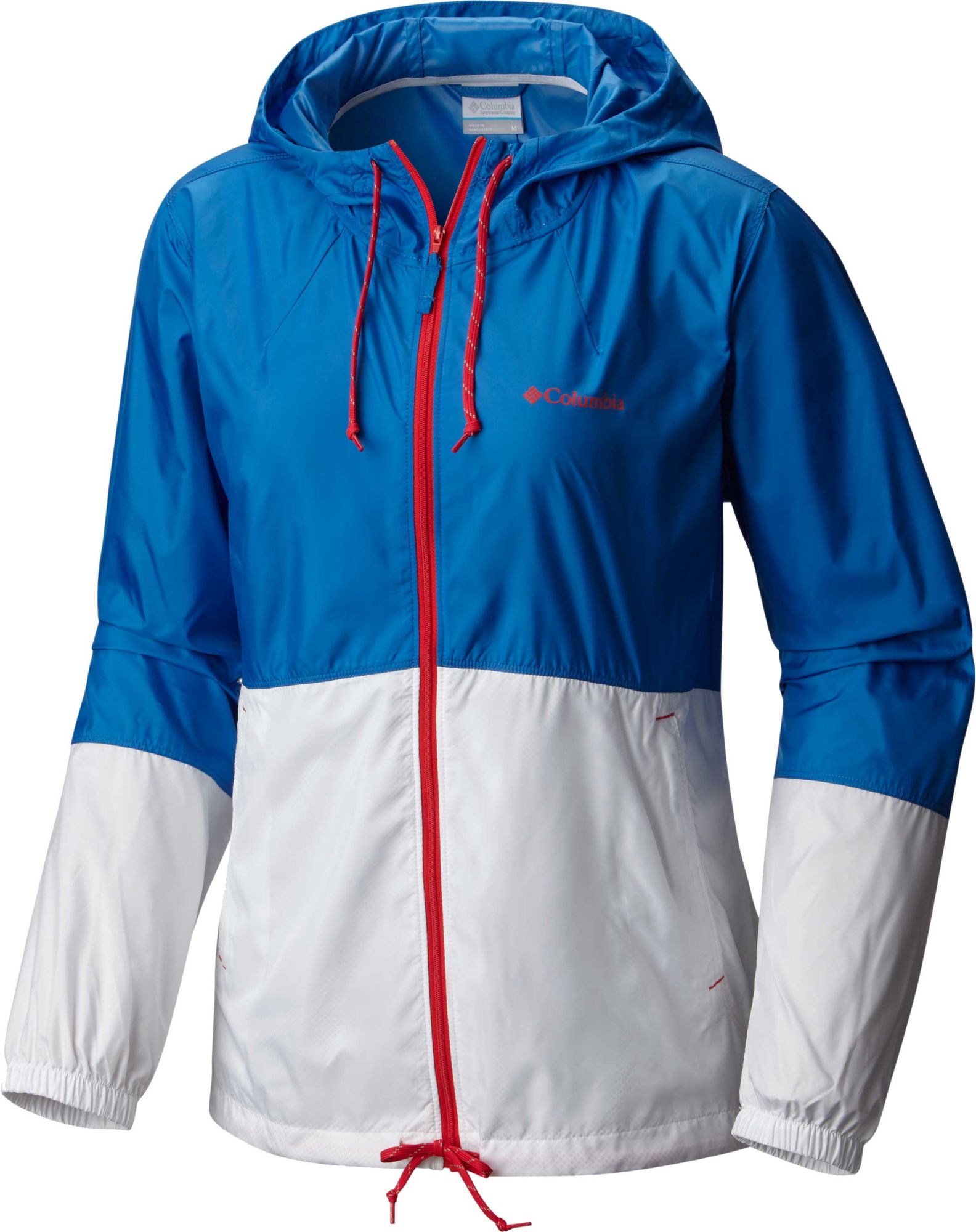 Earphones
Jacket
Coat
Umbrella
Poncho
7. Items You Should Ask Before Bringing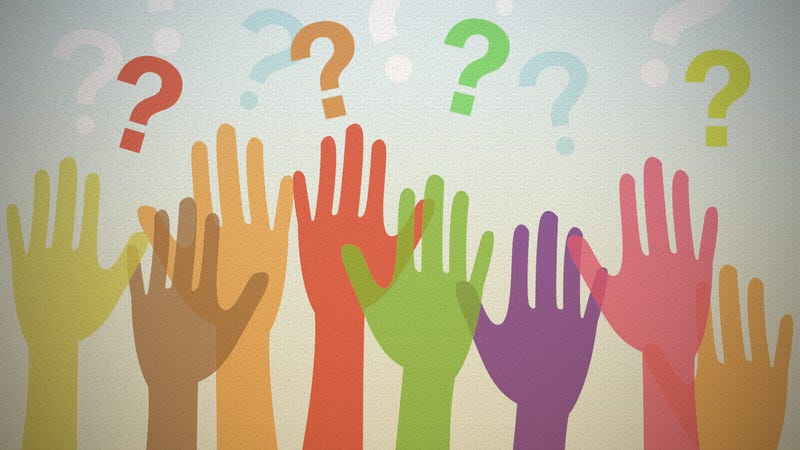 Extension cords
Blenders
Window fans
Heaters