The University of Winnipeg is a cozy place. You will enjoy the close-knit community. Here are the best places to stay on campus.
1. McFeetors Hall
Address: 370 Langside St, Winnipeg, MB R3B 2T4, Canada
Start your time with the University of Winnipeg right by living in McFeeters Hall. These dorms are set up to prepare freshman for a new start in a new community. Single and double rooms are available. In addition, unlike most dorms, all of them come with full private bathrooms! Accommodations have also been created at McFeeters Hall for family housing.
2. Balmoral Houses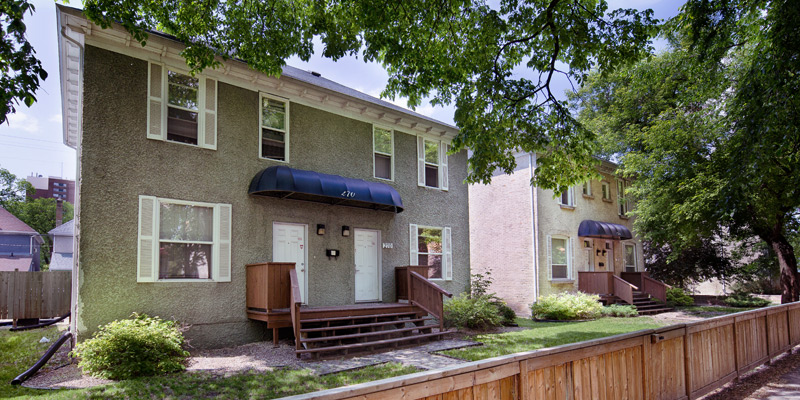 Address: 266 Balmoral St., Winnipeg, MB R3B 0M2, Canada
The best way to prepare for a completely independent lifestyle is by staying at the Balmoral houses. Here, you are just as responsible as you would be living off-campus except you still have the choice of staying with classmates, and friends who attend the school with you. Houses come with single rooms, a full shared kitchen, shared bathrooms, a living room, and even a basement. Enjoy this fully decked out housing arrangement with several of your closest associates.
Enjoy your time at the University of Winnipeg. You won't regret your time here!
Here's your Move-in Day Packing List at  University of Winnipeg
1) Room Basics
Twin size comforter set
Fridge
Hangers
Curtains
Rug
2) Food and Snacks
Crackers
Little Debbies
Tv Dinners
Juice
Chips
Popcorn
Canned Foods
3) Tech & Entertainment
Headphones
Cell phone
Laptop
Chargers
Alarm Clock
4) School Supplies
Pens
Pencils
Paper
Binders
Notebooks
5) Cleaning up & Organizing
Broom
Swifter
Filer (for books)
Air Freshener plug-ins
Clorox wipes
Gloves
Cleaning Solutions
6) Campus Gears
School shirt
School hat
School License plate
School Stickers
School Writing utensils
School Backpack
7) Items you should ask first before bringing
Candle Warmer
Candles
Hot plates
Matches
TV
Microwave