The East Carolina University or ECU for short is a public doctoral/research university in Greenville, North Carolina. It was founded on March of 1907 as a teacher training school, and has grown from 43 acres to almost 1,600 acres. It has 9 undergraduate colleges, graduate school, and 4 professional schools, and also there are over 300 registered clubs on campus including fraternities and sororities. As its record says, ECU is all about its students and faculties. It takes the meaning of "teaching" to a hold new level as they use to train teachers. That's why you have to check this list with the 10 East Carolina University library resources you need to know.
1) One Search

One Search contains the physical collection of Joyner Library, e-books and all the libraries' databases and journal packages. One Search simplifies the process of finding information in the Libraries by searching through a massive collection of books, scholarly journals, newspaper articles, e-books, dissertations, conference proceedings, and numerous academic databases.
2) Browzine

Browzine is an app that gives you mobile access to ECU Libraries' electronic journals. BrowZine is a mobile app for tablets and smartphones, as well as for desktops and laptops that allows you to access and browse e-journals. It lets you read scholarly journals, create a personal bookshelf of favorite journals, be alerted when new issues of a journal are available, bookmark articles for reading later, and more.
3) Course-Adopted Textbook Program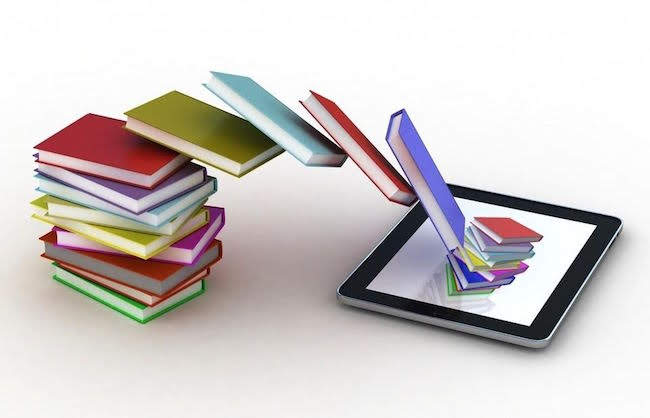 As is commonly known, textbook costs have risen dramatically in recent years. And as a solution to help alleviate that problem, the library, in conjunction with a grant from Library Services and Technology Act of the State of North Carolina, is providing some class adopted texts in a free electronic format for students to use to help with the expenses of being a student.
4) RefWorks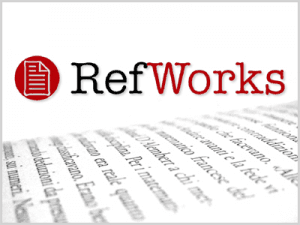 RefWorks is a Libraries' online research management, writing, and collaboration tool that was designed to help researchers easily gather, manage, store, and share all types of information, as well as generate citations and bibliographies, which is a software that is available to all ECU affiliates.
5) Borrow Materials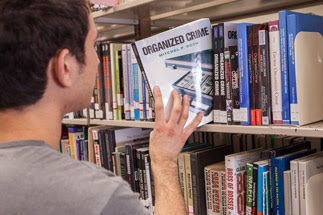 To be able to borrow the libraries' materials you have to be an ECU-affiliated. Faculty members, Staff, Graduate & Undergraduate students are automatically registered. Others must register at a circulation desk and must present an ID, complete an Application and pay a fee. The time you can borrow the materials are limited by your status (staff, undergraduate…) but it can be from 3 days to 180 days. There is also to have into consideration the fees and fines for lost or damaged.
6) Borrow Equipment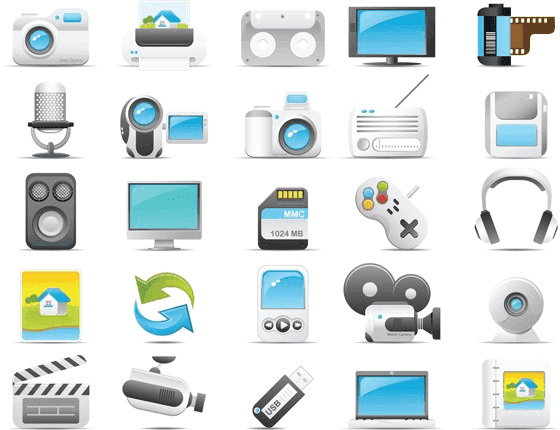 All the ECU libraries have special equipment for the use of all the ECU community. That includes Laptops (Mac and Windows laptops), e-Readers (Amazon Kindle and Barnes and Noble Nook devices), Digital Cameras (Canon DSLR and Sony point-and-shoot cameras), Cell Phone Lens Caps, Video Cameras, GoPros, Tripods, Cassette Recorder/Player, Calculators, Video Projectors & Screen, Monitor Display Adapters (HDMI adapters for use in Joyner Library study rooms), and much more.
7) Study Rooms and Study Carrel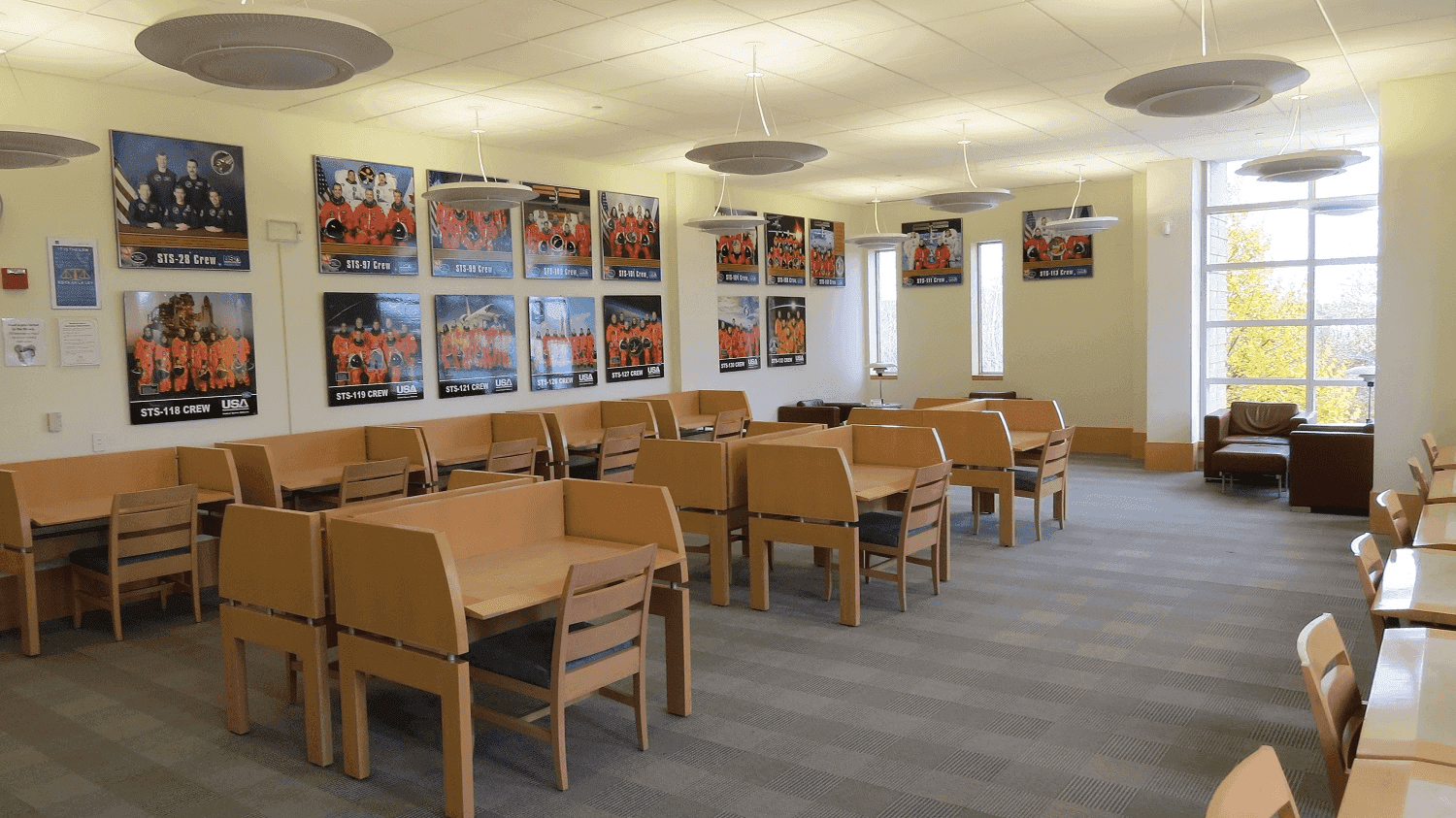 At ECU Libraries you can reserve a study space or study room for quiet study sessions or for groups' sessions. There are also the Study carrels that you can request or reserve. Library materials used in the study carrels must be checked out if the period of use is for more than one day.
8) Disability Services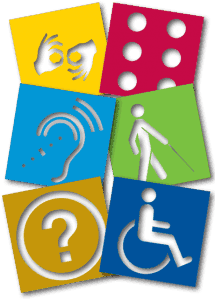 At ECU libraries they provide assistance for people with disabilities which include a lot of amenities and services. Handicapped parking permits are available from the ECU Parking and Transportation Services. There are ramps and automatic doors at the entrances. Specifically in Joyner Library there's an electric scooter available for people with mobility limitations. And also there are adjustable tables for patrons in wheelchairs.
9) Writing Center
At ECU there is The University Writing Center (UWC), which is open and available to students, faculty, and staff to work with undergraduate and graduate writing consultants on writing at any stage of the writing process on any type of writing in sessions of 45 minutes.
10) Get Help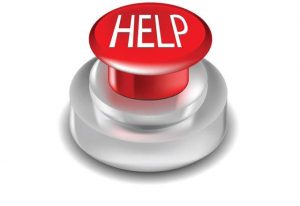 Inside the system of ECU libraries, here is a lot of different methods to get help in whatever you need and give you the answers you are looking for (research, study, and more). Include are: Ask a Librarian, Research Guides, Frequently Asked Questions, Library Tutorials, and much more.
Libraries at East Carolina University
1) Joyner Library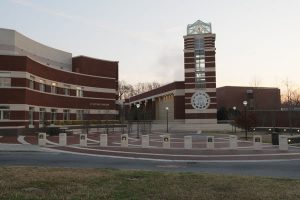 The Joyner Library is the intellectual heart of ECU. It holds nearly 1.9 million bound volumes, 2.1 million pieces of microform, 532,000 government documents, and more than 24,000 journal subscriptions. The library, which houses the East Carolina manuscript collection, also holds materials related to North Carolina, the tobacco industry, worldwide missionary activities, and American military history.
2) Laupus Health Sciences Library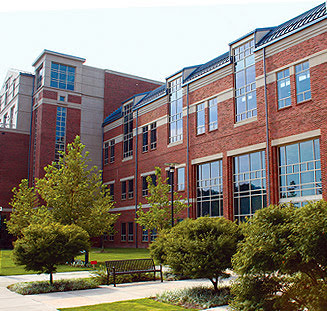 The Laupus Health Sciences Library provides health sciences information, resources, and services for eastern North Carolina with a primary focus on colleges and schools within the Division of Health Sciences. It is the primary library for the Brody School of Medicine, the College of Nursing, the College of Allied Health Sciences, and the School of Dental Medicine. It holds approximately 160,000 volumes and 10,000 serial titles.
3) Music Library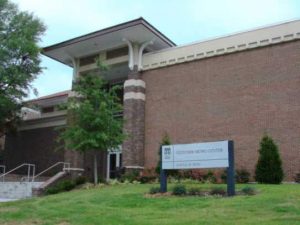 The Music Library, started as a small library in 1958, is a branch of Joyner Library located on the first floor of A.J. Fletcher Music Center. It houses approximately 93,000 items, which includes its entire audio recording collection. This library satisfies all the needs of the music school and students of ECU and can be accessed by all the community.