One of the top schools in one of the biggest states, Texas A&M has a lot to offer to its wide population of students. They also have a lot to offer for the school's excellent faculty. Here are the ten best professors at the school:
1. Amin Davoodi
Rating: 5.0
Department: Education
Courses Taught by Professor Davoodi:
INST362 – Learn More
Student Reviews of Professor Davoodi:
"Best professor ever, FIVE STAR. I miss his class and his sense of humor. Take him if you have the chance."
"By far the BEST professor at TAMU. If you get the chance to take him DO IT. I missed turning in my final paper and he took it in late and still gave me an A. Super understandable about everything!! Makes everything easier on you as well (lowered word count on papers and didn't give any exams)."
"I really liked the class. Professor Amin is great he gives feedback very quickly and is a fair grader. The best thing about him is he's so friendly."
2. Jeanette Madkins
Rating: 5.0
Department: Psychology
Courses Taught by Professor Madkins
PSYC305 – Learn More
Student Reviews of Professor Madkins
"DON'T HESITATE, SIGN UP FOR THIS CLASS WHILE THERE'S ROOM. She is an inspirational lecturer and you will learn SO much about yourself in this class. Attending class and reading the text will get you an A! DR. MADKINS IS THE BEST PROF."
"My favorite professor I have ever taken, she is so genuine, caring and truly loves teaching her class. I loved going to class just to hear her talk, don't skip she is worth going to. The class was not difficult as long as you pay attention and study. I learned so much and would take her again in any class she ever taught."
"She makes class really interesting and is overall one of the best professors I've had. There's clicker questions everyday for the comprehension checks and there are random in class assignments. Before each exam, she would give us more comprehension checks and help us with anything that wasn't clear. She offers extra credit if you do SONA studies."
3. Aakash Tyagi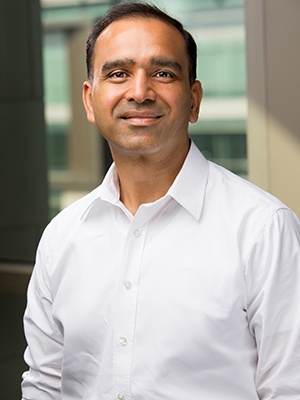 Rating: 5.0
Department: Computer Science
Courses Taught by Professor Tyagi
CSCE312 – Learn More
Student Reviews of Professor Tyagi
"Tyagi is awesome! He understands the material and is super passionate about it! He makes you really excited to learn every time you come to class. I hope to have him again in the future!"
"This guy definitely cares about your understanding of the material. He turned what was potentially a difficult/not fun course into one of my favorite CSCE courses so far. I would definitely recommend him for any class he teaches."
"Tyagi is hands down the best professor I've had. His class is really hard but if you work hard at it you will succeed. He is extremely caring about his students and will do his best to make sure they understand the material."
4) John Mason
Rating: 5.0
Department: Physics
Courses Taught by Professor Mason
PHYS208 – Learn More
Student Reviews of Professor Mason
"Physics 208 is a very difficult class in general, but Dr. Mason makes it as doable as possible. By no means does this mean this class is easy. The key to success in his class is to work at least a few if not more past exams and take advantage of his office hours. He really does care about your success, but you really have to work for it."
"Dr. Mason made this class that I have been dreading way more manageable than I had hoped! This class is tough but he allows multiple resources to help you prepare for the exams. If you practice the old exams, go to recitation, and go to his reviews then you should do well! I took this class in the summer and there were 3 exams and a final."
"Dr. Mason is by far the best physics professor I have ever had. I took Physics 218 at College Station over summer session 1, and it was his first time teaching the course. He obviously cares about his students and the class and goes well beyond what is required. He had reviews before every exam, and even came on the weekend before the final."
5) Altay Dikec
Rating: 5.0
Department: Marketing
Courses Taught by Professor Dikec
MKTG440 – Learn More
Student Reviews of Professor Dikec
"Most genuine and caring professor at A&M!!! Takes time to memorize all students' names. Online quiz over each chapter. Ample opportunities for extra credit. Semester long group project. Exams are open-book/open-note. Takes attendance and likes class discussion."
"Super sweet and amazing life story. Open note tests! Lots of quizzes, but manageable!"
"Very caring, dedicated teacher. He constantly asks for and listens to student feedback to improve his teaching. He is really there as a resource for students."
6) Norma Arizpe
Rating: 5.0
Department: Modern Languages
Courses Taught by Professor Arizpe
SPAN318 – Learn More
Student Reviews of Professor Arizpe
"Truly one of the best educators I have ever known. She is so caring and genuinely wants you to improve your Spanish, not just earn a grade. Her classes are not difficult, but very informative. I have been blessed to now have taken two of her classes and I would take 10 more if I could."
"Amazing prof! This is my third semester with and she is so kind and cares for her students. She actually wants them all to succeed and learn Spanish. To pass, you have to show up to class and show effort. She is very understanding of good reasons for missing class and will do everything in her power to give you extra help outside the classroom."
"This was the best teacher I've had in my entire lifetime. She is so caring and so loving to all her students!!!! If you want to learn Spanish and have a prof who truly cares for her students, TAKE HER. Tests are exactly like lectures in class. I will be taking her for my third semester this fall."
7) Jeanne Carter
Rating: 5.0
Department: Education
Courses Taught by Professor Carter
RDNG461 – Learn More
Student Reviews of Professor Carter
"You won't regret taking class from Mrs. Carter. She is super helpful and an amazing instructor!"
"Professor Carter is so amazing!! She is so passionate and it shows in all that she does!! She truly cares about each one of her students and will help you with whatever you need help with. As long as you try your best you will get an A!"
"I LOVE PROFESSOR CARTER!!! She is an amazing professor with so much knowledge to give you. She is funny, sweet, and always willing to talk to you about anything. My favorite prof of my college career hands down. HIGHLY RECOMMEND!!"
8) Robert Heffer
Rating: 5.0
Department: Psychology
Courses Taught by Professor Heffer
PSYC305 – Learn More
Student Reviews of Professor Heffer
"I am currently in his class, but I felt I HAD to come on here to rave about him. He is the definition of a QUALITY person and professor. He makes his lectures fun, offers a bunch of extra credit, and really cares about his students. Very big on respect. Gives example text questions and tells us what we should study specifically. TAKE HIM!"
"LOVE LOVE Dr. Heffer! Such a caring and amazing guy. Attnd. is not mandatory but GO! He is so engaging and hilarious AND the optional bonus clicker questions boot your grade a whole letter grade! Seriously… I slacked so hard and was suppose to barely get a B and I ended with an A.. TAKE THIS CLASS!! tests aren't that bad just read the chapters."
"If you're willing to show up every day for an easy A then this is the class for you! Do the quizzes in the back of the book, read summaries/write vocab for the chapters, and understand the in class notes, and you will get an A. Again, show up every day, he does clicker q for extra credit if you attend, up to 25 bonus pts. This class is amazing."
9) Amber Schluens
Rating: 5.0
Department: Education
Courses Taught by Professor Schluens
EDCI365 – Learn More
Student Reviews of Professor Schluens
"Take Mrs. Schulens class!! You will not regret it. Shes the sweetest lady ever and is so caring! She makes learning fun and doesn't load you up with a ton of assignments. Shes very understanding and you learn a lot of stuff that's actually useful in her class!"
"Mrs. Schluens is an amazing professor who truly cares about her students. You will absolutely love this class!"
"Professor Schulens (or Master Master Schulens) is my favorite professor I have had. She is so kind and caring and is always willing to help you with anything. This class is all projects and quizzes with a couple of tests. Attendance is mandatory as a certain amount of unexcused absences will drop you a letter grade. Definitely would take again."
10) Benjamin Ashburn
Rating: 5.0
Department: Construction
Courses Taught by Professor Ashburn
COSC175 – Learn More
Student Reviews of Professor Ashburn
"Professor Ashburn is a great guy. He will take the time to make sure everyone is learning and keeping up. His tests are reasonable and always over what you learn in class. I strongly recommend taking the time to know him and talk to him because he's one of the best professors I have ever had."
"Great prof. Super nice guy and he was more than willing to help whenever I needed it. Pay attention to the schedule and note what is due that week as far as homework and assignments go. Study the textbook and online slides for tests. Easily one of my favorite professors."
"Mr. Ashburn is a super nice guy. He's always ready to answer questions and help you out. He will have you work out of the book a lot, but he grades very easily. Writing assignments are also graded very easily. The tests are worth a lot less than most other classes, and they aren't too hard. Go over the PowerPoints and you'll be good."
Notable Research Projects per Faculty at Texas A&M
1. Growing Grass by Richard White
Faculty: Soil and Crop Sciences
There are many differences between grass and turf. Richard White is aiming to determine which one is more effective and efficient. He's doing this by carefully monitoring the growth of grass right under his feet.
2) Beef Operations by Reinaldo Cooke
Faculty: Animal Sciences
Chances are if you or someone you know is a vegan, you have heard about the questionable beef practices. Reinaldo Cooke's research centers around making the processes of curating beef a better one. He wants it to be safer, healthier, cleaner, and better for the animals.
3) Heart Health by Cristine Heaps
Faculty: Biomedical Sciences
Heaps is studying the best ways to prevent and treat heart diseases. Her work is apparently renowned, though. Her research just earned a two million dollar grant.
4) High Tunnels by Richard Edsall
Faculty: Agriculture
High tunnel systems in Edsall's research might not necessarily mean what many would be inclined to think it means. It actually is much more connected to crops. Edsall's work seeks to uncover the most effective ways of irrigation for crops.
5) Flood Response by Ali Mostafavidarani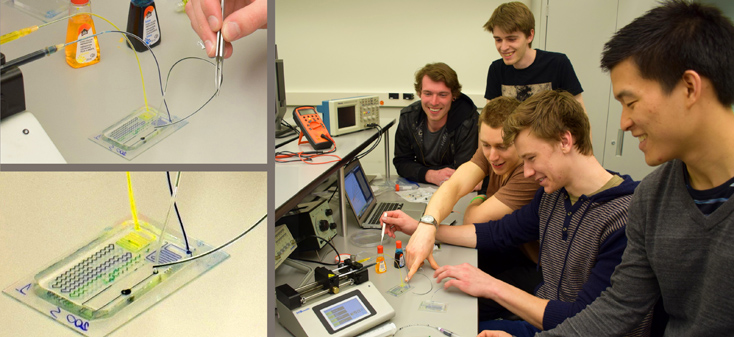 Faculty: Engineering
An aspect of natural disasters that is often overlooked in the hubbub of preventative measures is human response. For flooding, disaster education is simply lacking. Mostafavidarani's research aims to improve the response by humans to disasters like floods.
Texas A&M has so much more than just a stellar sports program, as evidenced by these research projects.