Temple University has a vast number of meeting rooms, lab learning spaces, and classrooms ranging from smaller meeting rooms for ten people to large lecture halls for 626 seats. All classes are fixed with a dry erase board or blackboard, student seating and either facilities or smart classroom system to enhance smooth delivery of technology equipment.
  1. Alter Hall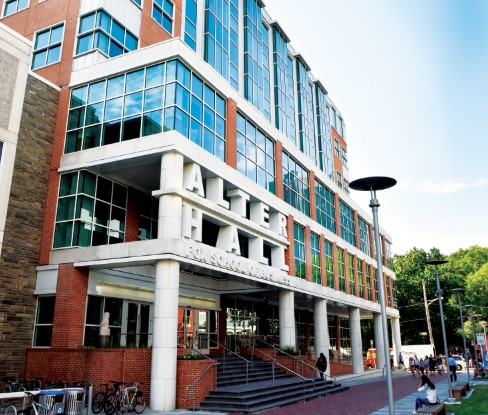 This building houses the Fox School of Business. Founded in 2009, Alter hall has been a symbol of active school growth with latest learning system. The Fox School has earned a good name both locally and internationally because of its home – Alter Hall. This hall was the latter piece of a major puzzle that comprises innovative research, excellent faculty, bright, ambitious students, and the latest technology. Students, alumni, and faculty gather to connect and collaborate in this building.
2. Student Health and Wellness Centre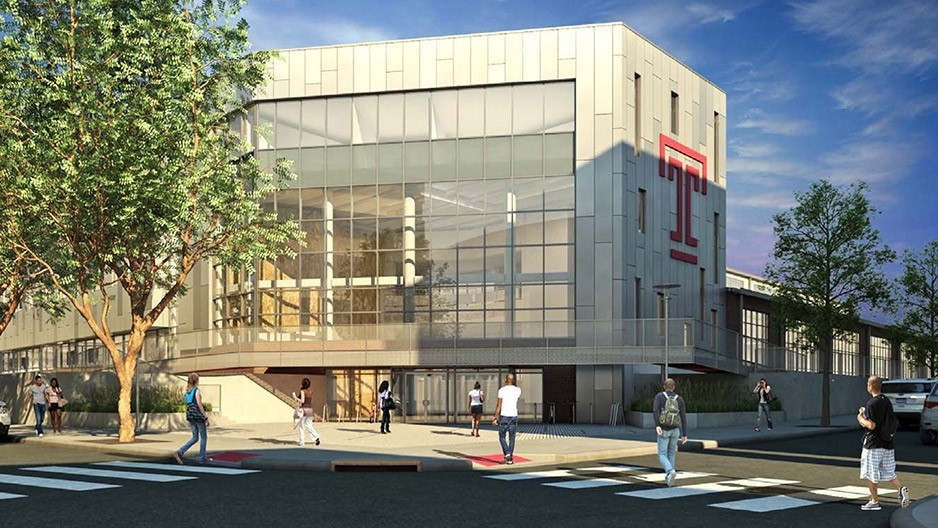 The Student Health and Wellness Center is an active facility that serves several purposes. The hall offers space both recreation, athletics, and academics to the student community. The College of Public Health section of the construction will hold clinical training courses – physical therapy graduate courses and occupational therapy programs that will be relocated from the Temple's Health Sciences Center to the Main Campus. The academic zone will comprise lecture halls, applied lab spaces, smart classrooms, and teaching apartment.
3. Science Education and Research Center (SERC)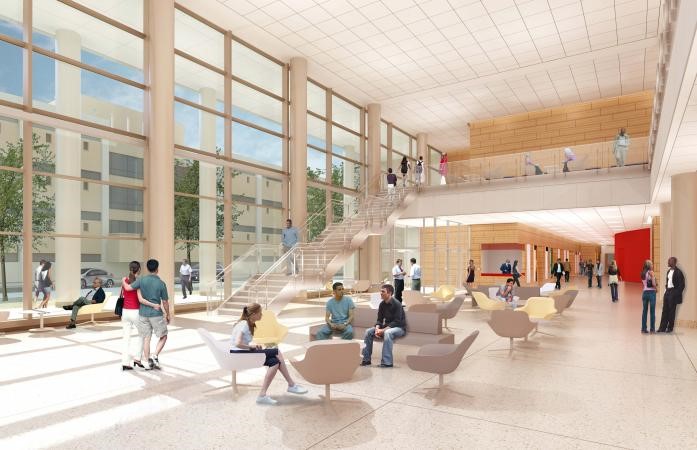 The USA Architects and Architectural Resources Cambridge designed this building. This facility has seven floors on a 247, 000 square feet ground. The lower level features physics research labs, mechanical support systems, scanning-tunneling microscope facility, Research, and Instructional facility and shared instrumentation. Classrooms, event spaces, café, two flexible lecture halls, and two-story lobby are found on the first floor.
4. Anderson Lecture Halls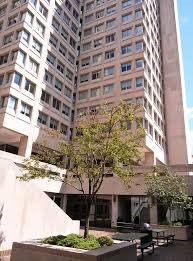 1114 Polett Walk in between the 11th and 12th streets is the location for Anderson Hall. The lobby level holds all Anderson halls. These six spaces have a capacity of 1167 seats. The building at Anderson 7 serves for technology with 169. The rooms at Anderson 14 and 17 are based on technology as well and can hold 160 and 626 seats respectively.
5. Anderson Classroom Wing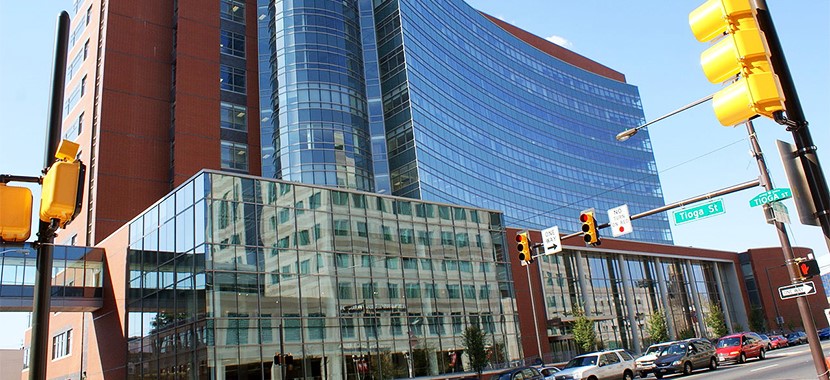 Anderson Hall stands at 1114 Pollet Walk in the midst of the 11th and 12th street. You may access the classrooms in the wing from the Lobby through the ramp and stairs. The wing has 24 rooms with 1,162 seats. The halls located at Anderson 2, 3, and 4 provide the facility for technology with a capacity of 49 seats each.
6. Anderson Tower Classrooms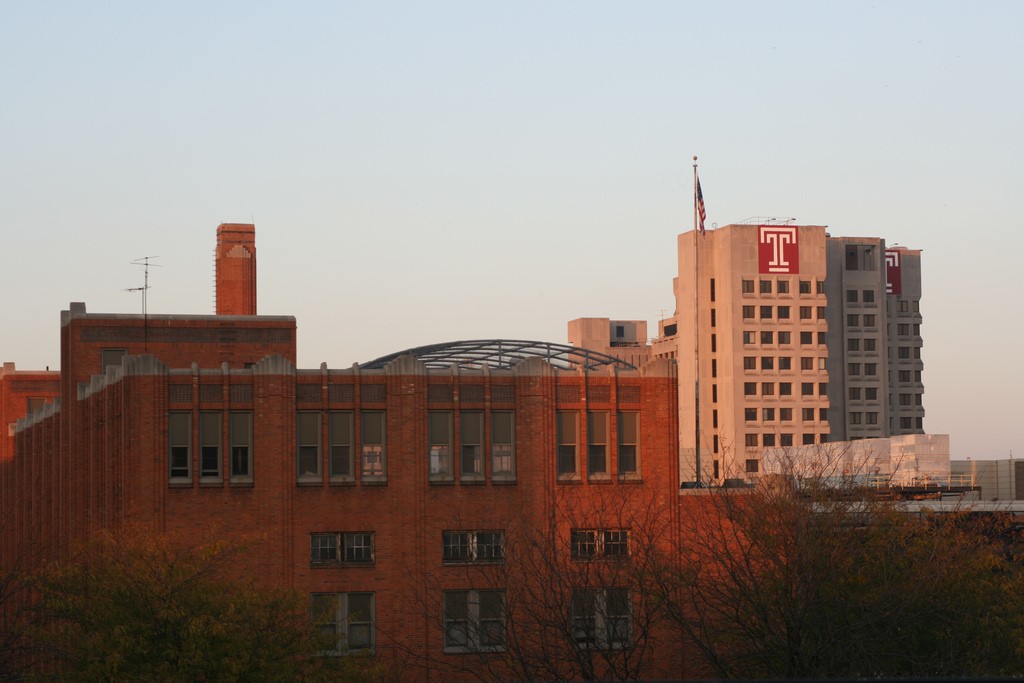 Anderson Hall is nestled at 1114 Polett Walk right between the 11th and 12th streets. You may access the tower classrooms through the stairs or the elevators. These 24 rooms can hold up to 703 seats. Each apartment comprises furniture and technology facilities for secure delivery of programs. The rooms at Anderson 211 and 212 have a capacity of 56 each.
7. Gladfelter Lecture Halls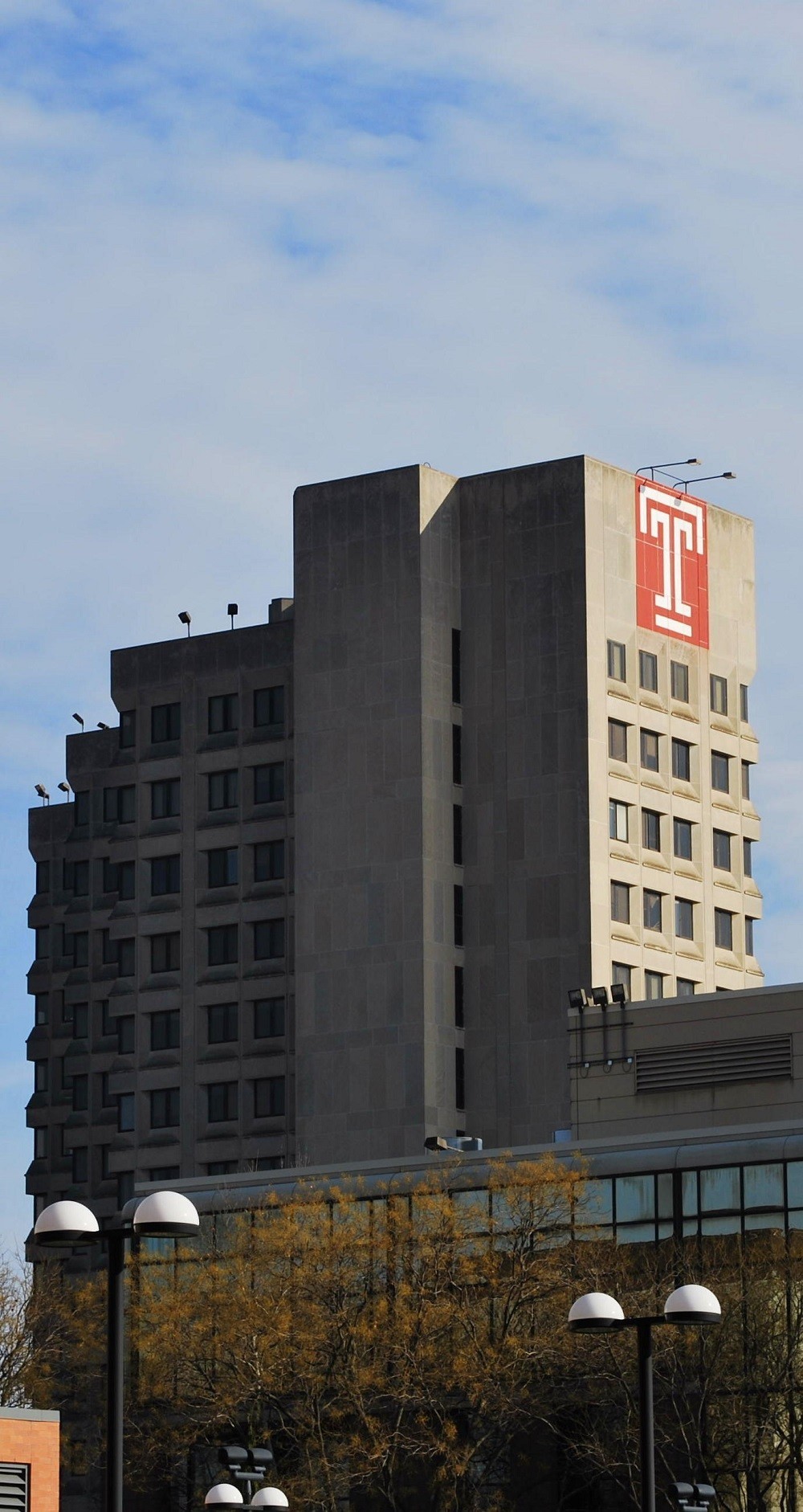 This hall is sited at 1115 Poltt Walk between the 12th and 11th streets. Both the first floor and the lobby level feature several lecture halls. These four areas can accommodate up to 1,060 seats. Each room contains furniture and equipment to enhance technology programs to the students. The halls at Gladfelter 21 and 24 can hold 252 positions each.
8. Gladfelter Tower Classrooms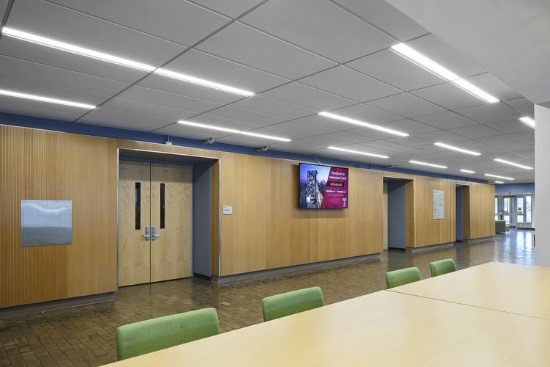 Right at 1115, Polett Walk between the 11th and 12th streets stands the Gladfelter Hall. All these classrooms can be accessed through the elevators or the stairs. The 30 rooms can hold up to 799 seats. With a variety of furniture and equipment, this facility is tailored to deliver technology services in the campus. The hall at Gladfelter 213 can accommodate 40 seats while that at Gladfelter 230 holds 14.
9. Weiss Hall Classrooms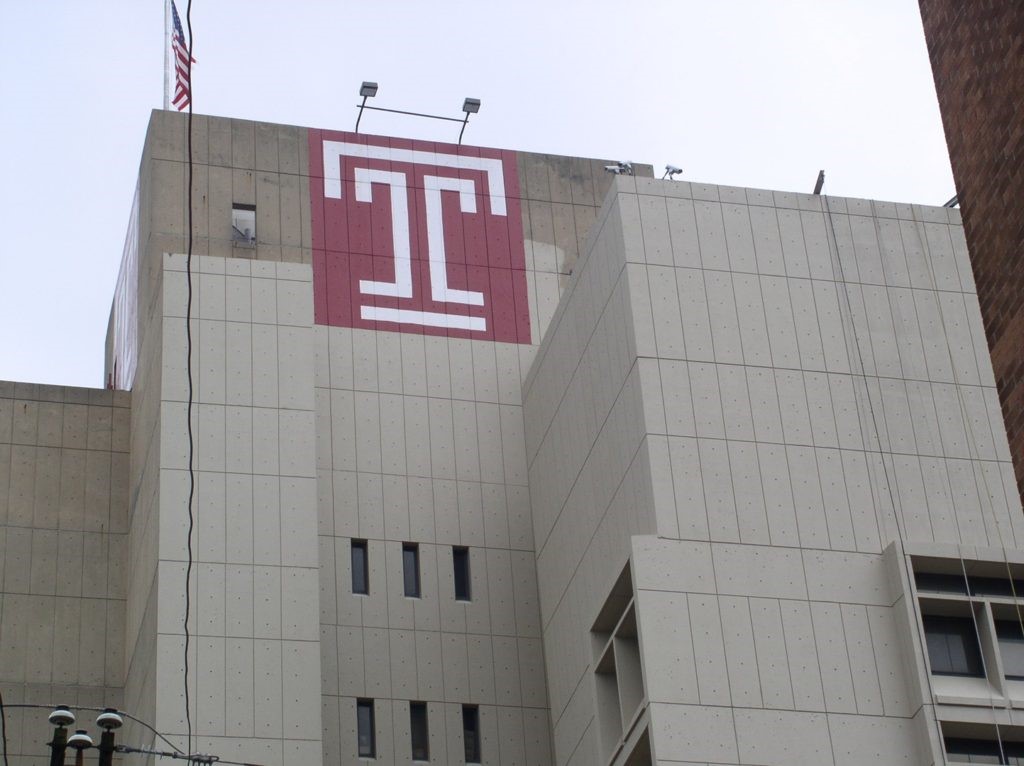 This building is nestled at 1701 N. 13th Street. The hall is right to the northeast of Cecil B and 13th. , Moore Avenue. The Boxx rooms are fixed in the basement. The other classrooms are located in the tower and can be accessed through the elevators. These 13 spaces can hold 577 seats. The rooms differ in capacity, type of furniture and technology equipment.
10. Tuttleman Hall/Honors Program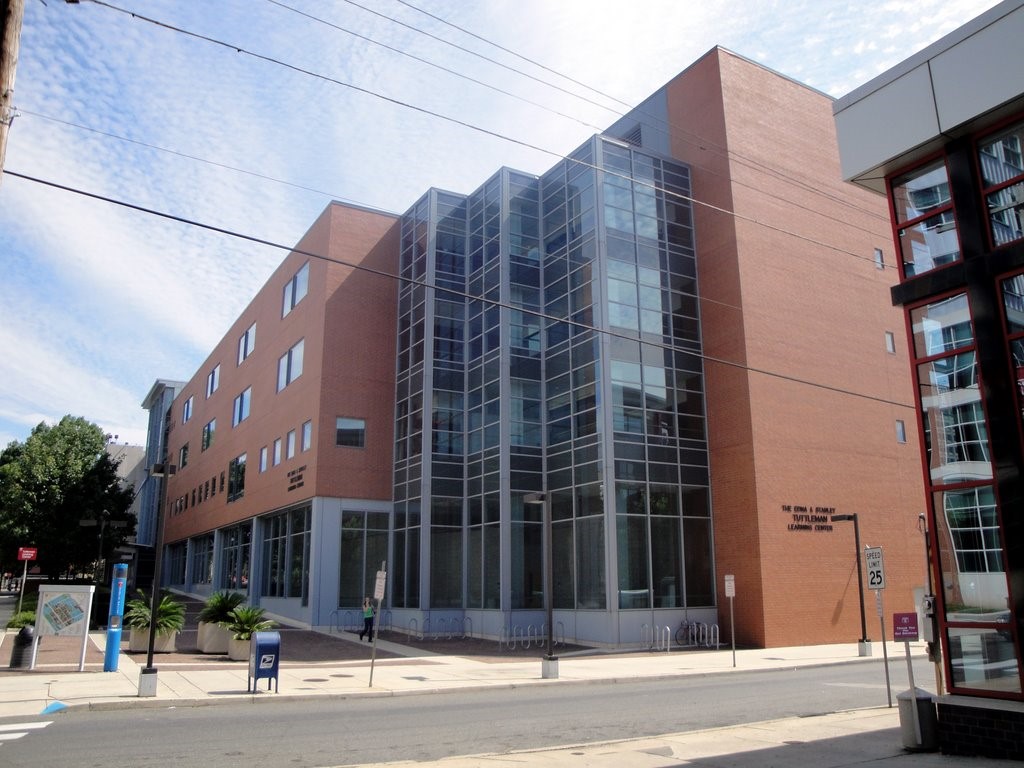 The location for this hall is the 1801 N. 13th street, to the northeast of the 13th and Montgomery Avenue. CLA IT holds a strong association with the Honors Program and offers support to their learning spaces. This hall is fixed with furniture and equipment to enhance quick delivery of technology programs. The room at Tuttleman 202 has a capacity of 20 seats while that at Tutleman 203AB can hold up to 25 seats.
5 Interesting Facts about Temple University
 1. Foundation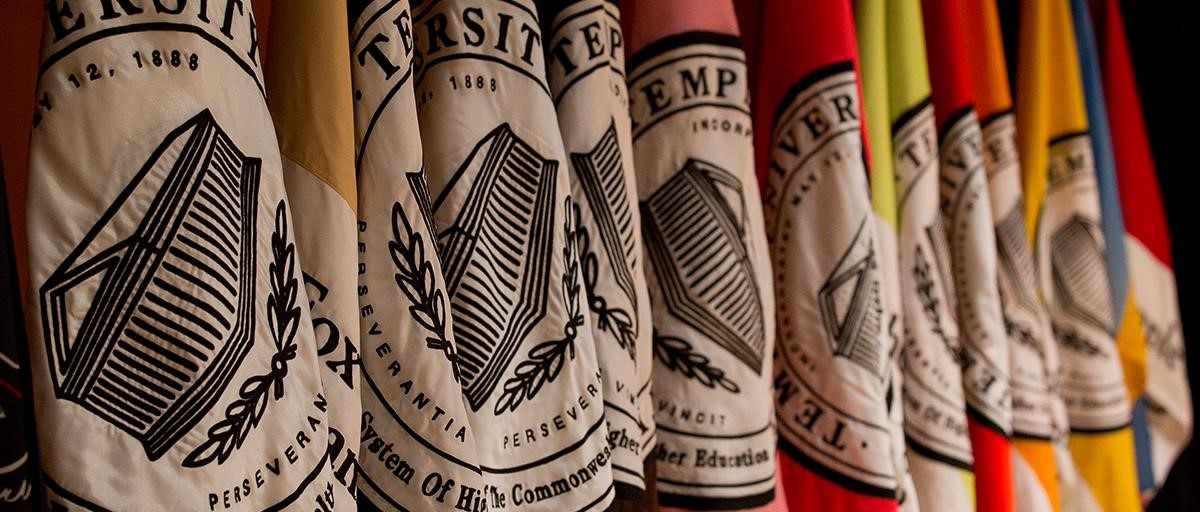 As a public institution, Tempe University was launched in 1884. Its undergraduate enrolment totals to 29,550. This campus is nestled on an urban setting on a 384 acres land. Temple University makes good use of an academic calendar based on semesters. In 2019, the institution positioned at 106 as one of the best colleges among National Universities. Founded in 1884 by Russel H.Conwell, Temple's official motto is "Perseveranta Vincit", or perseverance conquers.
2. Student Population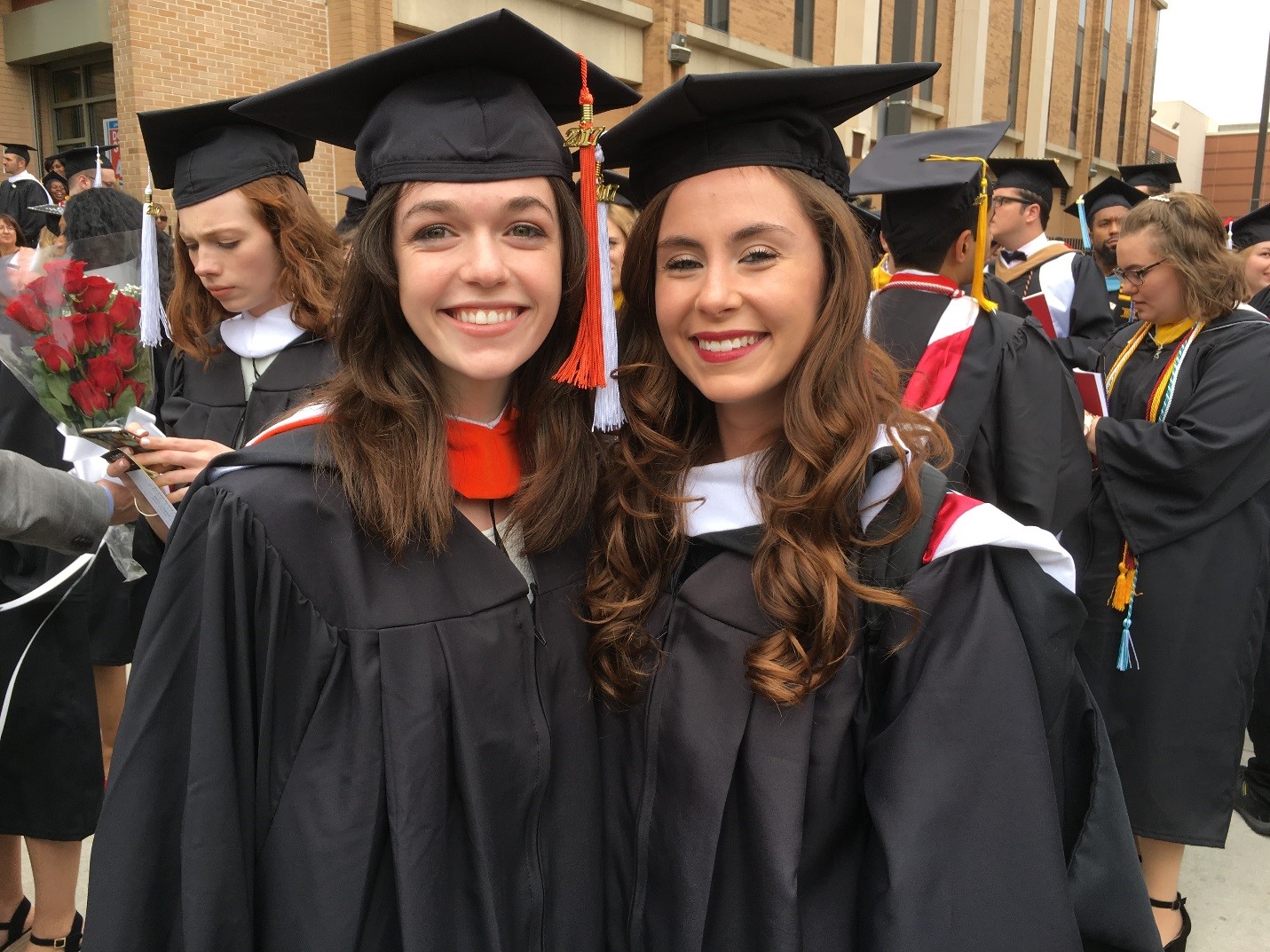 With a total undergraduate enrollment of 29,550, Temple University has a gender distribution of 53 % female students and 47% male students. At this institution, 6% of the students reside in college-owned-affiliated or operated housing. 94% of scholars live off campus. At the primary school in Philadelphia, about 12,000 scholars reside on or near the university.
3. Student to Faculty ratio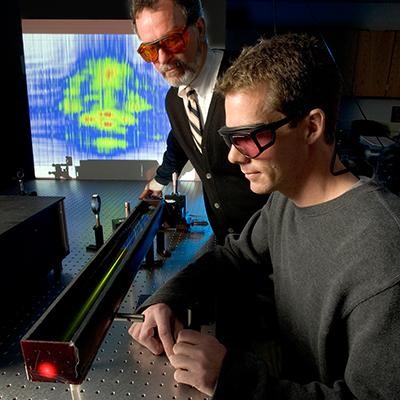 Temple's student to faculty ratio records 14:1. The classes in this school have less than twenty students. The most common majors in this university include management, business, communication, marketing, journalism, parks, visual and performing arts, fitness studies, psychology, leisure, and recreation. The percentage for the average freshman retention rate records 90%. This is a sign of student satisfaction.
4. Housing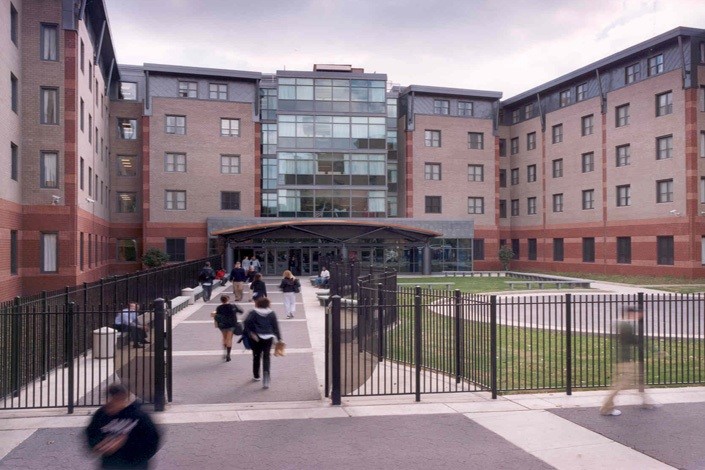 At Temple University, students can opt to reside in a variety of on-campus housing units. Some of the student residential facilities include Peabody Residence Hall, Johnson and Hardwick Residence Halls, Morgan Hall, Temple Towers Residence Hall, 1300 Residence Hall, 1940 Residence Hall, and James S. WHITE Residence Hall. To create more space, common areas, and balconies, the renovation has been done on the Student apartment in the Temple Towers Apartment Complex. Overall, the university comprises 11 housing units and residence halls with 5, 982 occupancies.
5. Art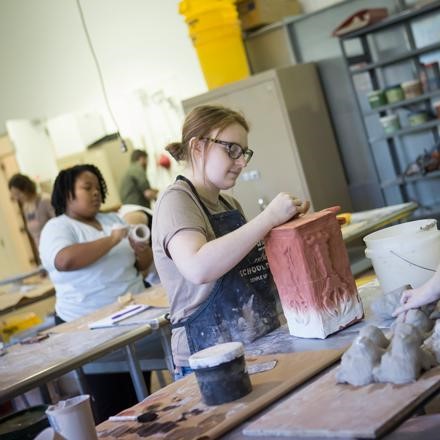 Temple University boasts a variety of student's organizations totaling over 350. These organizations have interests including professional, academic, service, and political and advocacy, cultural and international, religious, entertainment, arts, recreation and leisure as well as media and publishing. Annually, Temple University avails 1,400 arts events to the public. 150 art programs are open to the student community.