A great way to succeed while at school is by taking advantage of all the resources in the library. There are millions of documents and resources at your fingertips. Here are 10 resources that you can use at Virginia Tech!
1. ePortfolio Program
The ePortfolio Program offers a lot of professional advice for you. This is a seminar series hosted by the library to further your professional presence. You will learn how to make a real portfolio.
2. 3D Collection
If you want a more hands-on experience, you should check out the 3D Collection. The library has a ton of 3D models that you can reference and study.
3. Ask a Librarian
Ask a Librarian is a program that gives you the option to chat in a question for a librarian. This is very convenient. You can get quick answers to quick questions.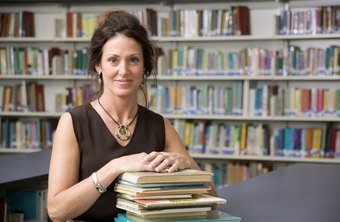 4. Research Support
If you need help kick-starting a research project, you should get some Research Support. This is where you schedule an appointment with a librarian so you can see what resources that you should use.
5. Ancestry
A very popular program in the world is Ancestry. The library services here include Ancestry. This program is a DNA test that shows your ancestry and heritage.
6. Flipster
If you love to read magazines, you should download Flipster. Through the library, you can use this site for free in order to access thousands of different magazines.
7. Lynda.com
Lynda.com is one of the most expensive resources that you get to use for free. This is a website that offers thousands of instructional videos that will help you do a little bit of everything.
8. Rosetta Stone
Rosetta Stone is an online program that gives out instruction on how to learn over 25 languages. Fortunately for you, you will be able to use this service free of charge through the library.
9. Overleaf
A great resource you have is Overleaf. This is a program that focuses on helping you write and edit your research papers. This is a great program because it will make your grades much higher.

10. EndNote
EndNote is the industry standard for comprising bibliographies. You will also get help with citing your sources. This will ensure that you works cited page is up to standard.
Libraries at Virginia Tech
1. Art & Literature Library
If you love art and literature, you will spend a decent amount of time at the Art & Literature Library. This facility has tons of documents and works of art for you to enjoy. You don't have to go off campus to study great works.
2. Carol M. Newman Library
The main library on campus is the Carol M. Newman Library. This large building has thousands of books and other documents. This is also a great place to meet with friends and study.
3. Veterinary Medicine Library
The Veterinary Medicine Library offers a lot of resources in this pretty niche subject. This building allows you to study specific works of literature and studies to further your education.
4. Special collections
another great facility is special collections. If you can't really find as much information as you hoped in the library, you need to do to this building and see what they have to offer!

5. Northern Virginia Center Library
A great library that you have access to is the northern Virginia center library. This is like a normal library that you can visit to study and meet with friends.