Sometimes, college can be really, really hard. When it does get really hard, resources are your best friend. Luckily, at the University of New Hampshire, there are plenty of resources that you can find.
1. Connors Writing Center
Although this is not a library, the Connors Writing Center provides free writing conferences to all UNH citizens. This means students, faculty and staff. Each conference is just under an hour long, and are conducted by trained undergrad and graduate students. Oh, and did I mention it's FREE?
2. Online Writing Lab (OWL)
The OWL is a great resource for students who need help with writing, but may not have the time or didn't make an appointment at the Connors Writing Center. Students, faculty or staff can submit up to twenty pages of double-spaced writing to be edited and helped with. The OWL is completely free to all UNH citizens.
3. Natural Sciences Resource Center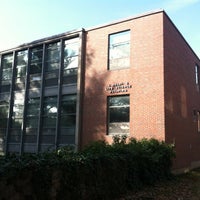 In the Natural Sciences Resource Center, students can find help and literature in the biological sciences collections. They can also receive reference services and instruction sessions. It's like a Connors Writing Center, but for the Natural Sciences!
4. Geospatial Services Center
The Geospatial Services Center (GPS) offers assistance with geospatial technology and finding data sources for analysis. The GPS can be found inside the Dimond Library.
5. Academic Technology (AT)
At UNH, Academic Technology is part of the Information Technology (IT) in the Dimond Library. AT provides help for knowledge, information, and research for all aspects of college. There are plenty of options that can be pursued through AT, such as writing programs, university Honors Program, and ROTC for both Army and Air Force, just to name a few.
6. Digital Collections
The Digital Collections of UNH contain all digital versions of books, letters, photographs and so much more. The Digital Collections are mostly focused around the history of New Hampshire, but also contains books and archives on fly fishing, poetry, music, and science.
7. UNH Scholars Repository
The UNH Scholars Repository houses the scholarly and creative works of the UNH citizens: students, faculty and staff. There is always a Paper of the Day, which people can read all around the world. No matter where you live, you can download a work from the UNH Scholars Repository and read to become enlightened.
8. Newspapers and Microforms
It's a lucky day to be a student or faculty member of UNH, because that means you get all your newspapers for free! UNH subscribes to regional, national and international newspapers in all forms: print, electronic, and microform. Never again will you miss another thing in the news!
9. Library Services for Government Information
There is government information at UNH that can be shared with anyone who wishes, as long as they are holding a Wildcat Card. This information can be found many ways, such as through the UNH Library Catalog, UNH Discovery Search, and the BLCWorldCat Catalog, which includes information borrowed from other libraries.
10. Librarians
When in doubt, ask a librarian! In all of UNH's special libraries, you can find multiple staff members that are willing to help you find exactly what you need to become successful in achieving your goals. They know the library like the back of their hand, and can point you in the right direction.
Libraries of the University of New Hampshire
1. Physics Library
The second library is the Engineering, Math, and CS Library. Open from 8:00 am until 11:00 pm, this library offers resources for math education, computer science, statistics, engineering, and physical sciences. The materials here are always new and updated. The Engineering, Math, and Computer Science Library is located on the second floor of Kingsbury Hall.
3. Chemistry Library
The Chemistry Library is located in Parsons Hall, and open 8:00 am until 10:00 pm. This library includes literature and resources for analytical, inorganic, organic, organometallic, and physical chemistry. It also includes the chemistry core curriculum journal collection. The Chemistry Library is rumored to be one of the quietest places on campus to study.
4. Milne Special Collections and Archives Library

The Special Collections and Archives holds just about 18,000 linear feet of rare books, manuscripts, photographs, and University records. Fun fact, this library is also a museum! There are both current exhibitions and past exhibitions to be explored. The Milne Special Collections and Archives is only open between the hours of 12:00 pm and 4:00 pm.
5. Dimond Library

The full name for this library is the Ezekiel W. Dimond Library, and is the main library on the University of New Hampshire campus. Within this library is literature for humanities, social sciences, business, health sciences, human services, education, and earth sciences. There are five levels to this library alone! The hours of this library are 7:30 am until 12:00 am, by far the longest library open on campus.