Here at Louisiana State University, students have access to numerous buildings. However, considering LSU is a rather large campus, many students have trouble narrowing down the most important. Below we have compiled a list of some of the top buildings you need to know at Louisiana State University!
1. Middleton Library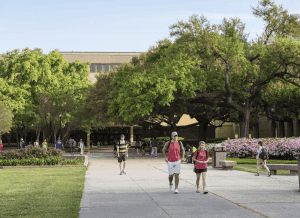 The Middleton Library is the main library here on LSU's campus. Students have a chance to get academic support from faculty and peers, find research from thousands of available resources, and checkout books at anytime.
2. Lousiana Digital Media Center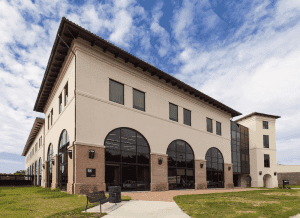 The Digital Media Sister houses many technology resources and help. Here, LSU students will find research resources and media arts studios. This building is actually the sister facility for the Louisiana Emerging Technology Center.
3.  University Administration Building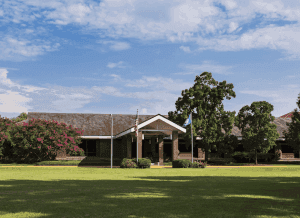 Are you looking for a supervisor to talk to that is above many of the professors and faculty on campus? Here, you will find the Office of the President and many of the offices of people on the Board of Supervisors for LSU.
4.  Gymnasium Auditorium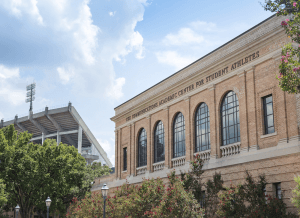 This building holds the Cox Communication Academic Center that is geared towards student-athletes. Student-athletes will work with faculty who will help them to achieve their personal, academic, and career goals.
5. International Cultural Center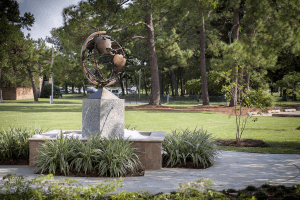 Are you an international student or looking to go abroad? Here, you will gain more insight on international friendships and programs. Students will have a chance to participate in cultural, social, and educational activities.
6. Student Recreation Complex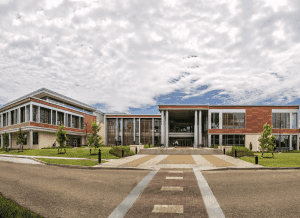 Are you looking for a place to workout on campus? The UREC features many modernized facilities that will meet the needs of students. Students will have access to pools, fitness studios, strength equipment, and cardio equipment.
7. LSU Student Union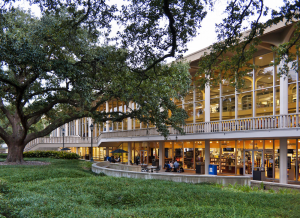 Are you looking for a place to meet up with all of your friends and grab a bite to eat? Here at the LSU Student Union, students can grab  a bite to eat, enjoy live performances, study, and even get a haircut all at the heart of campus.
8. Tiger Stadium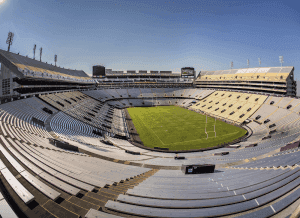 Tiger Stadium is one of the largest football stadiums in the country. It is often seen as intimidating to some people because of its size which is where it gets its nickname "Death Valley" from.
9.  Student Health Center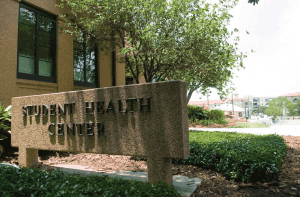 The Student Health Center is meant to help provide services for students that concern their individiual health, educational health, and how to prevent illnesses and disease. The SHC works to maintain the image of students living a healthy life mentally and physically.
10. Women's Center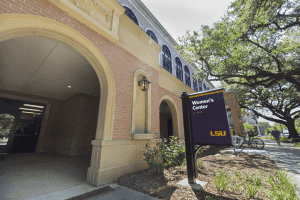 The Women's Center works to promote and raise awareness about women's rights and issues. Here, women can gain support and information on programming concerning women or some that is just meant for women.
Interesting Facts about LSU
1. TWO in THREE students will graduate with student debt.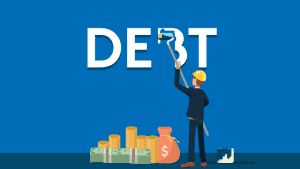 At LSU, students have the chance to pick and apply for numerous grants and scholarships. LSU makes it one of their top priorities to offer students the right money opportunities to meet their needs beyond what FAFSA says.
2.  Tiger stadium was built in the 1920s.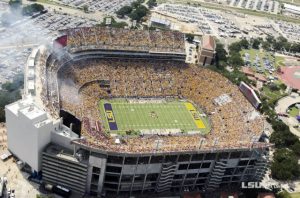 During one of the peak times for LSU, many opportunities were brought in for the university in regards to money. In the early 1920s, Tiger Stadium was built and finished by 1924.
3. The coach wants to taste the grass at each stadium the they visit.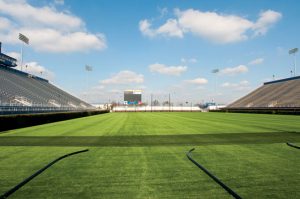 Coach Les Miles wants a taste of grass whenever he visits other universities. He is the head coach of the football team and wants to be the first to know if the grass is good for footballers to play on.
4. The mascot is a tiger.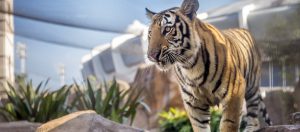 Mike is the name of the live and costumed tiger you may see at games. Mike the tiger was named after Mike Chambers who was LSU's first athletic trainer when the tiger was first purchased.
5. Three basketball jersey numbers that belong to famous athletes have retired. 
Did you know that some of your favorite basketball players of today and from the past played for LSU? Jersey number 23 belongs to Pete Maravich, No. 50 belongs to Bob Pettit Jr., No. 33 belongs to Shaqillue O'Neal.
6. In 1907, Louisiana State University touched onto foreign soil and was the first in the US to do so.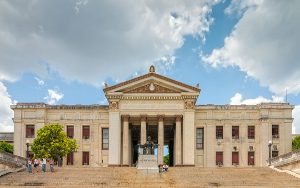 Coach Wingard took this team to Havana for an international game. There, the tigers played the University of Havana and walked away with a victory.
7. Tiger Stadium is the sixth largest in the country.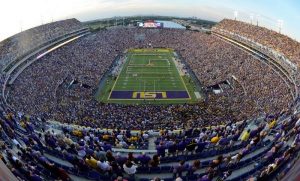 Tiger Stadium is seen as one of the biggest stadiums in the country. Each year, it welcomes in its players and fans as they begin the season off right!