Virginia Commonwealth University's large and diverse campus offers many different organizations and activities for students to be a part of. Whether you want a fun social group or a career building opportunity, check out these clubs on the VCU campus!
1. Active Minds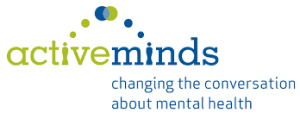 Active Minds at VCU is a chapter of the national organization that focuses on mental health on college campuses. They focus on organizing peer-level mental health events, such as fundraisers, outreach, and advocacy events. For those looking to go into the healthcare or social work fields, or those who are just passionate about spreading awareness and reducing the stigma against mental health, Active Minds is a great resource and organization.
2. PECS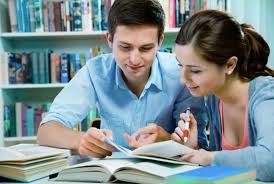 As a current college student, it is likely that you've completed your college application process recently – you probably remember the stress and hard work needed to get through it. Now, you can pass on your wisdom to current high school students who want to get into the college of their dreams. Personalized Exploration for College Success (PECS) at VCU works with local Richmond schools to provide college application tutors from students who have something to offer on the subject. VCU students provide one-on-one tutoring for local high schoolers in need. PECS is the perfect opportunity for education majors or those who just want to contribute to the Richmond community.
3. RAMifications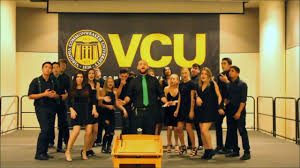 Obsessed with collegiate acapella since watching Pitch Perfect? RAMifications at VCU is one of a few acapella groups on campus that perform regularly at many events around VCU and Richmond. The group sings mashups of many songs and puts a unique acapella twist on popular music. Even if you're not an aspiring Anna Kendrick, RAMifications is definitely worth watching.
4. Dodgeball Club
If you're looking for a fast-paced activity that could result in getting pummeled with projectiles for an hour, then look no further than VCU's dodgeball club. This club meets weekly at Cary Street Gym and always welcomes new players with open arms – and a flying ball to the gut. All jokes aside, it's a great way to get your cardio in for the day while also having fun with your friends.
5. Swordfighting Club (HEMA)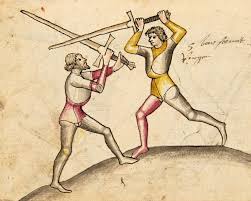 Historical European Martial Arts (HEMA) club's infamous motto is "Make new friends! Then stab them in the back". This unique club teaches students the techniques of sword fighting and even allows them to spar and practice (safely, of course). If you've ever wanted to study the blade, VCU's HEMA club is a great place to start.
6. Ink Magazine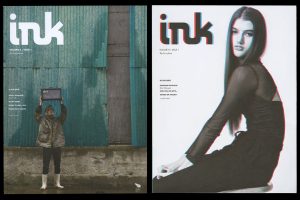 VCU's famous arts college and thriving art scene encourage student expression in all forms. Ink magazine publishes visual and written pieces about fashion, music, pop culture, and social criticism. As the tagline for the magazine says, it's "music, fashion, art, and culture rolled up, set on fire, and put into a magazine".
7. 4NE1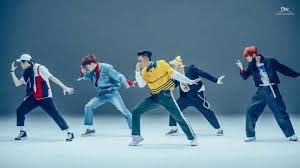 Whether you're a diehard BTS army or you prefer the diverse genres of EXO's music, VCU's 4NE1 (for-anyone) is your one-stop club for a mutual appreciation of all Kpop. The club consists of a very diverse group of individuals with one main motto: Korean pop music transcends all social divides. Performing at various cultural festivals and events around campus, 4NE1's fun fandom culture and close-knit community is a great place for both hardcore fans and those who dabble in Kpop.
8. Alternative Spring Break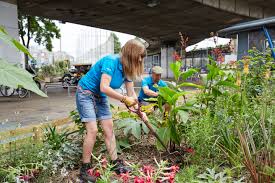 Yes, yes, spring break is a time to relax from the stresses of school and binge-watch all the Netflix shows that your non-busy friends have somehow finished. But what if you could contribute to the community, explore a new city and way of life, and hang out with your friends all at once? Alternative Spring Break at VCU allows students the opportunity to serve and explore diverse communities for a week, including farms and ranches, schools, and wildlife conservatories. ASB trips are great ways to gain volunteer experience and still have fun during spring break.
9. Creative Writing Club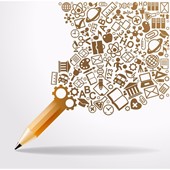 Have a brilliant idea that could make you the next J.K. Rowling, but don't have any idea how to get it down on paper? The Creative Writing Club at VCU has the tools to help you get from vague idea to fully-fleshed story. The clubs meet every Friday to discuss story ideas and provide a positive, supportive environment for writers of all experience levels. Whether you're an English major or a part-time fanfiction writer, the Creative Writing Club welcomes you.
10. Swing Dance Club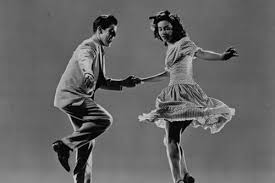 Nightclubs with loud EDM music can be nice, but have you ever wanted to just dance to some good old 40s swing music? For all the old souls in the club, VCU Swing Dance meets every week in the student commons, teaching beginners the basic moves and providing practice lessons, and also having a social dance session for more seasoned dancers. Stop by to learn some fun dance moves, cut a rug with other students and locals from Richmond, and dance to some good old tunes!
Top 5 Events at Virginia Commonwealth University
1. Richmond Jazz Festival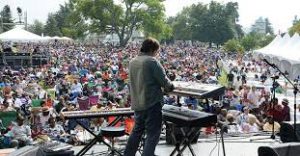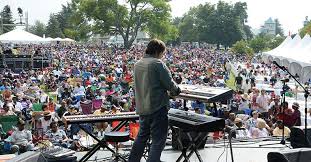 The Richmond Jazz Festival is an annual event held seven minutes from the VCU campus, in Maymont Park. Each year, thousands of jazz enthusiasts and locals who just want to listen to some good music flock to Maymont to listen to the smooth tunes of famous contemporary jazz musicians in the beautiful natural backdrop of Maymont. For VCU students, the jazz festival is a great weekend getaway to experience with friends.
2.Richmond Cherry Blossom Festival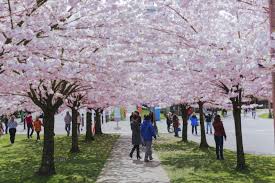 The Richmond Cherry Blossom Festival occurs in April, as the cherry blossoms bloom in spring. Students can walk through the snow of pink petals as they fall to the ground, experiencing Richmond's natural beauty, even in the middle of a city. At VCU, the Japanese Cultural Association performs dances, musical exhibitions, and promotes other events for students to attend to learn about Japan, where the cherry blossom, or sakura, originates.
3. First Fridays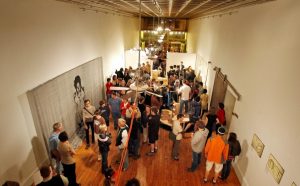 Richmond's thriving art scene makes First Fridays a treat for VCUarts students, and a great experience for anyone who has a mild interest in art and culture. On the first Friday of every month, Broad Street near VCU comes to life, opening contemporary art galleries with all sorts of interesting exhibitions – from visual mediums to interactive art and music pieces. People can buy from and support local artists, explore the VCU Institute for Contemporary Art, and experience a night of art appreciation.
4. Broad Appetit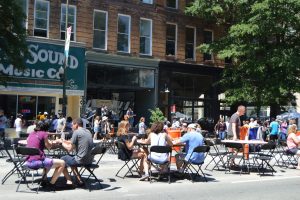 Every summer, many of Broad Street's amazingly unique cafes and restaurants open their doors and offer selections of their best dishes for $3 each. Richmonders can browse the selections, try various dishes, and fill up on local cuisine, all while contributing to a great cause. The proceeds from this event all go to the local food bank, giving food insecure families the resources they need.
5.VCU Theatre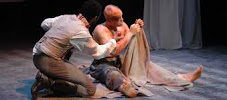 Must attend events for all VCU students are the shows put on by VCU's own budding actors and actresses. Ranging from small indie shows to Broadway's finest, VCU theatre has a season of great stories to show to an audience. All the actors are students whose hard work and passion for the craft show through the magical performances they put on. As a plus, tickets are reduced for VCU students, so if you want to explore the world of theatre, but don't want to break the bank, VCU theatre's performances are a great evening event.