The University of New Hampshire is a public research university in the University System of New Hampshire, in the United States. Their mascot is the wildcat. Here are 10 buildings you need to visit. You might find the mascot in one of them.
1. Dairy Bar
This used to be an old train station. Now it offers tasty treats like ice cream. They do try to be sustainable by using compostable cups and cutlery.
2. Holloway Commons
This is the largest dining hall on campus. It gives students a great option to eat on campus. The location has food stations that are prepared for you right in front of your eyes, such as stir fry and brick oven pizza.
3. Stillings Hall
This is a favorite eating place for students. It allows students to customize their food likings. They have Rotisserie, Grill, Daily Specialty Bars and a Spaghetti Bar that is available on Sunday nights.
4. The Commons
This was the first dining hall to be made. It used to house many different floors for eating as it was the only place to eat. Now it has been replaced and is used mostly for function space.
5. Field House
The field house is the main place to view games. It holds areas for ticketing and for bag check. It also holds bathrooms and concession stands.
6. Snively Arena and Hamel Recreation Center
This is the main area for those who want to get fit. There is a pool that is loved by many. It keeps you cool and gives a great full body workout.
7. Whittemore Center
This center is the place to go for playing indoor sports. It features plenty of options to join in on and get a good workout. Some examples of sports are: track, basketball, and hockey .
8. Elliot Alumni Center
The alumni center is where to go when you have questions about being a alumni. Going to the school for that long you have access to many too. You also have access to fun events for alumni.
9. Health Services Center
This center is there to help you. If you aren't feeling good don't be afraid to come on in for a checkup. They also do plenty of other works such as dieting and exercise tips.
10. President's House
This house is meant for the president to live in. It is meant as a way for the president to always be around when need be. It originally only cost $5,500 to buy the building in 1905.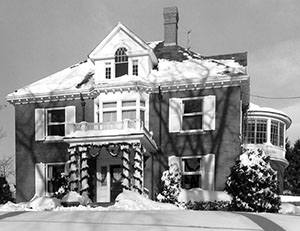 1. Conference
Every year there is one particular conference that garners attention. This conference is the undergraduate research conference. It is unlike any of its kind because it has the highest attendance at the University of New Hampshire(over 1,800 students).
2. Law
This school is known for being a top law school to attend. It is ranked as one of the top law schools in the country with 99 other schools. It ranks top 10 for intellectual law.
3. First
The university is the first of its kind to use landfill gas as most of its energy. It uses energy in a more sustainable way. The way it works is that it purifies methane from a dumpster.
4. White House
The school was granted access from the White House to implement a strategy for research on harassment on campus. It will utilize a training program. Then it will look at the results post training.
5. Rachel Uchitel
She is a famous promoter. She went to the college to go for a degree in psychology. She is best known for being on Celeb Rehab with Dr.Drew.