The University of Western Ontario, is a public research university in London, Ontario, Canada. Their mascot is JW the Mustang. Their cost of undergrad is about $7,500 CAD. Here are 10 buildings you need to visit at Western University.
1. Ausable Hall Residence
This resident living quarters is similar to an apartment style. You are given two bedrooms. You have access to a kitchen,storage space and even a balcony.
2. Bayfield Hall Residence
The Bayfield hall is an apartment style. It holds two bedrooms and a kitchen. This does have storage space and a balcony view.
3. Lambton Hall Residence
Lambton hall is also an apartment style. The room has two bedrooms and a kitchen. There is a storage area but no balcony view.
4. Allyn & Betty Taylor Library
This is the second largest library on campus. It is a large space that allows students to get quiet time to study. It also gives students chances to do assignments on the provided computers(in case you didn't want to use your own).
5. Alumni House Residence
This is meant to be a temporary stay. It is meant for those Alumni who are commuting for an event from far away. It is a great building that needs to be kept up almost constantly.
6. Alumni Hall
The Alumni hall is where those who have graduated come for largescale Alumni events. It is important to note that this building holds historical significance. It contains memories over the years and will hold future generations as well.
7. Western Student Recreation Center
The recreation center is where you would go to get fit. There are weight rooms and gyms for practicing. The center also holds many helpful events around health.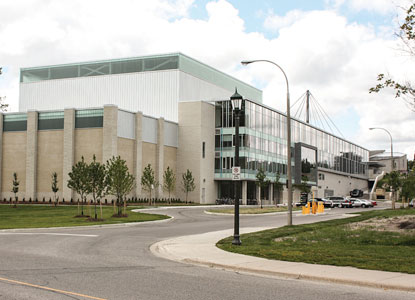 8. 3M Centre
The 3M centre holds an array of classrooms. The classrooms have projectors and plenty of seating. The classrooms are built lecture style.
9.Thompson Engineering Building
This houses a majority of the classes you will need in engineering. It is all in one place. Which makes the building compact and easy to get to.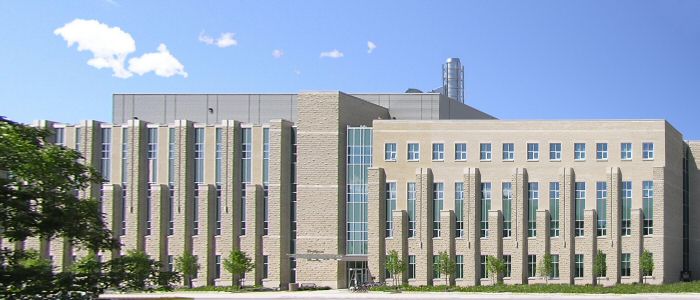 10. The Western Centre for Public Health and Family Medicine
This centre is where you would go if you had any health problem. It is easily accessible on campus. Their vision is to create a life long legacy of health innovation.
Interesting Facts about Western University
1. Land
The land is fairly large. It holds 480.4 hectares. That is equivalent to the size of about 960 football stadiums.
2. Programs
The school is diverse in what people study. But there are a few that hold a majority of the students. Popular majors are:Science, Social Science, Medicine, and health science.
 3. Faculty
There is a mix of tenor, probationary, and limited term staff. The limited term staff are people who are contracted to teach for a certain amount of time. All together the staff make up 1,405 people.
4. Alumni
Not only is there a significant amount of Alumni, but many of them are Canadian. There is about 318,371 as of 2017-2018. But 217,865 are from Ontario!
5. Full time enrollment
As of 2017-2018 the undergrad enrollment has been about 24,000. The Masters program holds about 3,700. Finally the PhD's hold about 2,000 students.